Image Trademark with Serial Number 97052165
Status: 630 - New Application - Record Initialized Not Assigned To Examiner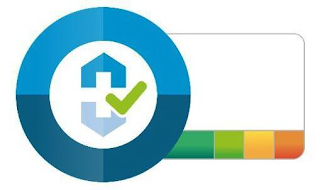 Status
630 - New Application - Record Initialized Not Assigned To Examiner
Mark Drawing
2000 - Illustration: Drawing or design without any word(s)/letter(s)/ number(s) Typeset
Design Searches
070703, 241715, 260121, 261114, 261116, 261121, 261125, 261705 - Roofs. Check marks. Circles that are totally or partially shaded. Three or more rectangles. Rectangles touching or intersecting. Rectangles that are completely or partially shaded. Rectangles with one or more curved sides. Horizontal line(s), band(s) or bar(s).
Statements
Indication of Colors claimed
The color(s) Blue, green, orange is/are claimed as a feature of the mark.
Certification Mark Statement
The certification mark, as used or intended to be used by authorized persons, certifies or is intended to certify that the goods receive a certain category of toxicity rating based on emission levels of the goods in an indoor space.
Description of Mark
The mark consists of a circle in a blue showing the representation of a building facing upwards and facing downwards separated by a checkmark in green to the left of a rounded rectangle with a bar at the bottom in green and orange; the color white represents background and is not intended to be a feature if the mark.
Goods and Services
Paints, varnishes, lacquers; Preservatives against rust and against deterioration of wood; Stains, dyes; Inks for printing, marking and engraving; Raw natural resins; Metal in foil and powder form for use in painting, decorating, printing and art; Coatings; Decorative spray coating; Powder coatings; Damp-proofing goods and preparations in the nature of paints or oils. Non-medicated cosmetics and toiletry preparations; Non-medicated dentifrices; Perfumery, essential oils; Bleaching preparations and other substances for laundry use; Cleaning, polishing, scouring and abrasive preparations; Bleaching preparations (decolorants) for household purposes; Laundry bleach; Massage candles for cosmetic purposes; Shining preparations (polish); Chemical cleaning preparations for household purposes; Colour-brightening chemicals for household purposes (laundry); Household fragrances; Soaps for household use; Detergents for household use; Descaling preparations for household purposes; Washing reparations for household purposes; Aromatics for household purposes; Scouring solutions; Floor wax removers (scouring preparations); Deodorants for human beings or for animals; Deodorants for pets; Stain removers; Detergents, other than for use in manufacturing operations and for medical purposes; Air fragrance reed diffusers; Incense; Extracts of flowers (perfumes); Fumigation preparations (perfumes); Essential oils, ethereal oils; Oils for cleaning purposes; Oils for perfumes and scents; Laundry preparations; Cleaning preparations; Dry-cleaning preparations; Wallpaper cleaning preparations; Sachets for perfuming linen; Perfumery; perfumes; Air fragrancing preparations; Polishing preparations; Potpourris (fragrances); Soap; Antiperspirants (toiletries); Cloths impregnated with a detergent for cleaning; deodorants roll-on; Toilet cleaning gels; Cleansing tablets for toilets; Fabric conditioning preparations; Softening cleansers; Perfumes for ceramics; Fragrance refills for non-electric room fragrance dispensers; Refills for electric room fragrance dispensers. Industrial oils and fats, waxes; Lubricants; Dust controlling compositions; Fuels and illuminants; Candles and wicks for lighting; Perfumed candles; Combustible briquettes; Charcoal (fuel); Fuel; Fuel with an alcohol base; Mineral fuel. Disinfectants; Preparations for destroying vermin; Fungicides, herbicides; deodorizer; Toilet deodorants; Air purifying preparations; Air deodorizing preparations; Deodorants for clothing and textiles; Detergents for medical purposes; Animal washes (insecticides); Cattle washes (insecticides). Common metals and their alloys, ores; Metal materials for construction; Buildings, transportable, of metal; Non-electric cables and wires of common metal; Small items of metal hardware; Metal containers for storage or transport; Safes (metal or non-metal); Vehicles; Apparatus for locomotion by land, air or water; Paper and cardboard; Printed matter; Bookbinding material; Photographs (printed); Stationery and office requisites (except furniture); Adhesives for stationery or household purposes; Drawing materials and artists' materials; Paintbrushes; Teaching materials (except apparatus); Plastic sheets, films and bags for wrapping and packaging; Printers' type printing blocks; Fountain pens. Unprocessed and semi-processed rubber, gutta-percha, gum, asbestos, mica and substitutes for all these materials; Plastics and resins in extruded form for use in manufacture; Packing, stopping and insulating materials; Flexible hoses, not of metal; Insulating materials; Thermal insulating mats; Acoustic insulating materials. Building materials, not of metal; Structural elements (Non-metallic -) for use in building; Rigid pipes, not of metal, for building; Asphalt, pitch, tar and bitumen; Non-metallic transportable structures; Monuments, not of metal; Concrete building materials; Building materials consisting of glass; Building materials of wood; Construction materials of natural stone; Building materials of plastics material; Building materials made of rock fibres; Fire protection materials (Non-metallic-) for use in building; Fireproof seals in the nature of building materials. Furniture, mirrors, picture frames; Containers, not of metal, for storage and transport; Unworked or semi-worked bone, horn, whalebone or mother-of-pearl; Shells; Meerschaum; Yellow amber; Beds, bedding, mattresses, pillows and cushion; Textiles and substitutes for textiles; Linens; Curtains of textile or plastic; Bed clothes and blankets; Textiles; Cloth; Clothing, footwear, headgear; Carpets, rugs, mats and matting, linoleum and other materials for covering existing floors; Wall hangings, not of textile. Games and playthings; Video game apparatus; Gymnastic and sporting articles; Decorations for Christmas trees
Classification Information
International Class
A
- Goods Certification Mark. - Goods Certification Mark.
Class Status Code
6 - Active
Class Status Date
2021-10-27
Current Trademark Owners
Correspondences
Name
MARY MARGARET L. O'DONNELL
Address
Please log in with your Justia account to see this address.
Foreign Application Information
| | | | |
| --- | --- | --- | --- |
| Filing Date | Application Number | Country | Foreign Priority Claim In |
| | | EU | False |
Trademark Events
| | |
| --- | --- |
| Event Date | Event Description |
| 2021-10-02 | NEW APPLICATION ENTERED IN TRAM |
| 2021-10-27 | NEW APPLICATION OFFICE SUPPLIED DATA ENTERED IN TRAM |
| 2021-10-28 | NOTICE OF DESIGN SEARCH CODE E-MAILED |