A AUTOKINITON - Trademark Details
Status: 686 - Published For Opposition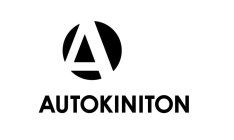 Status
686 - Published For Opposition
Mark Drawing
3000 - Illustration: Drawing or design which also includes word(s)/ letter(s)/number(s) Typeset
Design Searches
260103, 260121 - Incomplete circles (more than semi-circles). Circles that are totally or partially shaded.
Published for Opposition Date
2022-02-08
Law Office Assigned Location Code
L10
Employee Name
SIEGEL, PAIGE JORDAN
Statements
Indication of Colors claimed
Color is not claimed as a feature of the mark.
Description of Mark
The mark consists of the letter "A" within a shaded circle with the word "AUTOKINITON" underneath.
Goods and Services
Freight logistics management; Transportation logistics services in the nature of arranging the transportation of goods for others; Business management of logistics for others; Inventory management
Goods and Services
Warehouse storage; Transportation and storage of goods; Freight transportation and delivery of goods; Supply chain logistics and reverse logistics services, namely, storage, transportation and delivery of goods for others by truck
Goods and Services
Manufacturing of metal structural components and assemblies to the order and specification of others; metal stamping; metal treatment; heat treatment and coating of metals; metal fabrication and finishing services for others; forging of metal goods to the order and specification of others; metal casting; refining of metals, namely, metal roll forming; metal forming in the nature of tempering of metals; die casting; prototype fabrication of new products for others; welding; assembly of products for others
Goods and Services
Engineering; engineering services, namely, engineering for the automotive industry and solar energy industries; material testing; design and development of structural components for vehicles; design of structural components and assemblies for the automotive and solar energy industries; design, engineering, research, development and testing services in the field of high-strength materials; testing, analyzing and evaluating the structural properties of structural parts and assemblies for automobiles, trucks, land vehicles and solar energy equipment; research, development, engineering and testing services in the fields of welding and material joining; tool and die design
Classification Information
Current Trademark Owners
Party Type
20 - Owner at Publication
Legal Entity Type
03 - Corporation
Trademark Owner History
Party Type
20 - Owner at Publication
Legal Entity Type
03 - Corporation
Party Type
10 - Original Applicant
Legal Entity Type
03 - Corporation
Trademark Events
| | |
| --- | --- |
| Event Date | Event Description |
| 2021-04-29 | NEW APPLICATION ENTERED IN TRAM |
| 2021-07-31 | NEW APPLICATION OFFICE SUPPLIED DATA ENTERED IN TRAM |
| 2021-08-03 | NOTICE OF DESIGN SEARCH CODE E-MAILED |
| 2021-12-21 | ASSIGNED TO EXAMINER |
| 2022-01-03 | EXAMINERS AMENDMENT -WRITTEN |
| 2022-01-03 | EXAMINERS AMENDMENT E-MAILED |
| 2022-01-03 | NOTIFICATION OF EXAMINERS AMENDMENT E-MAILED |
| 2022-01-03 | EXAMINER'S AMENDMENT ENTERED |
| 2022-01-04 | APPROVED FOR PUB - PRINCIPAL REGISTER |
| 2022-01-19 | NOTIFICATION OF NOTICE OF PUBLICATION E-MAILED |
| 2022-02-08 | PUBLISHED FOR OPPOSITION |
| 2022-02-08 | OFFICIAL GAZETTE PUBLICATION CONFIRMATION E-MAILED |