Image Trademark with Serial Number 90168514
Status: 730 - First Extension - Granted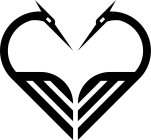 Status
730 - First Extension - Granted
Mark Drawing
2000 - Illustration: Drawing or design without any word(s)/letter(s)/ number(s) Typeset
Design Searches
021101, 031508, 031524, 031701, 031716 - Hearts. Storks, flamingos, heron and other long-legged waders. Stylized birds and bats. Wings. Heads of birds.
Published for Opposition Date
2021-02-23
Law Office Assigned Location Code
M40
Employee Name
REGAN, JOHN B
Statements
Description of Mark
The mark consists of two herons facing each other with heads, necks and wings forming a heart shape.
Goods and Services
t-shirts; fleece tops; jerseys; hats; caps being headwear; visors being headwear; beanies; shorts; pants, sweat suits; jackets; hooded sweatshirts; scarves, gloves, socks, headbands, wristbands as clothing, ponchos, baby bibs not made of paper, infant and toddler clothing, namely, one-piece clothing, overalls, socks, and dresses; sleepwear, loungewear, slippers
Goods and Services
Charitable fundraising to support youth development and sports programs, Charitable fundraising services by means of raising funds for college education costs
Goods and Services
Charitable services in the nature of providing fitness instruction in the field of soccer
Goods and Services
Charitable services, namely, providing health care services in the nature of wellness programs to youth; Counseling services in the fields of health, nutrition and lifestyle wellness
Classification Information
Current Trademark Owners
Party Type
20 - Owner at Publication
Legal Entity Type
16 - Limited Liability Company
Trademark Owner History
Party Type
20 - Owner at Publication
Legal Entity Type
16 - Limited Liability Company
Party Type
10 - Original Applicant
Legal Entity Type
16 - Limited Liability Company
Trademark Events
| | |
| --- | --- |
| Event Date | Event Description |
| 2020-09-12 | NEW APPLICATION ENTERED IN TRAM |
| 2020-10-15 | NEW APPLICATION OFFICE SUPPLIED DATA ENTERED IN TRAM |
| 2020-10-16 | NOTICE OF DESIGN SEARCH CODE E-MAILED |
| 2021-01-08 | TEAS CHANGE OF OWNER ADDRESS RECEIVED |
| 2021-01-08 | TEAS REVOKE/APP/CHANGE ADDR OF ATTY/DOM REP RECEIVED |
| 2021-01-08 | ATTORNEY/DOM.REP.REVOKED AND/OR APPOINTED |
| 2021-01-08 | TEAS CHANGE OF CORRESPONDENCE RECEIVED |
| 2021-01-08 | APPLICANT/CORRESPONDENCE CHANGES (NON-RESPONSIVE) ENTERED |
| 2021-01-13 | ASSIGNED TO EXAMINER |
| 2021-01-19 | APPROVED FOR PUB - PRINCIPAL REGISTER |
| 2021-02-03 | NOTIFICATION OF NOTICE OF PUBLICATION E-MAILED |
| 2021-02-23 | PUBLISHED FOR OPPOSITION |
| 2021-02-23 | OFFICIAL GAZETTE PUBLICATION CONFIRMATION E-MAILED |
| 2021-04-20 | NOA E-MAILED - SOU REQUIRED FROM APPLICANT |
| 2021-10-19 | TEAS EXTENSION RECEIVED |
| 2021-10-19 | EXTENSION 1 FILED |
| 2021-10-19 | EXTENSION 1 GRANTED |
| 2021-10-21 | NOTICE OF APPROVAL OF EXTENSION REQUEST E-MAILED |
| 2021-12-02 | TEAS REVOKE/APP/CHANGE ADDR OF ATTY/DOM REP RECEIVED |
| 2021-12-02 | ATTORNEY/DOM.REP.REVOKED AND/OR APPOINTED |
| 2021-12-02 | TEAS WITHDRAWAL OF ATTORNEY RECEIVED-FIRM RETAINS |
| 2021-12-02 | TEAS CHANGE OF CORRESPONDENCE RECEIVED |