CAPI - Trademark Details
Status: 604 - Abandoned - After Inter-Partes Decision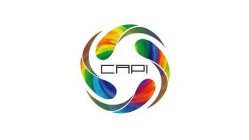 Status
604 - Abandoned - After Inter-Partes Decision
Mark Drawing
3000 - Illustration: Drawing or design which also includes word(s)/ letter(s)/number(s) Typeset
Design Searches
011518, 260109 - More than one drop including teardrops or raindrops. Geometric figures, objects, humans, plants or animals forming or bordering the perimeter of a circle.
Published for Opposition Date
2021-02-09
Law Office Assigned Location Code
L90
Employee Name
ANKRAH, NAAKWAMA S
Statements
Indication of Colors claimed
The color(s) red, yellow, green, blue, orange, black, brown is/are claimed as a feature of the mark.
Description of Mark
The mark consists of The wording "CAPI" in black surrounded by multi-color elongated circular teardrops in red yellow green blue orange and brown.
Goods and Services
Cigarettes
Classification Information
International Class
034
- Tobacco; smokers' articles; matches. - Tobacco; smokers' articles; matches.
US Class Codes
002, 008, 009, 017
Class Status Code
8 - Abandoned
Class Status Date
2021-07-02
Correspondences
Address
Please log in with your Justia account to see this address.
Trademark Events
| | |
| --- | --- |
| Event Date | Event Description |
| 2020-08-17 | NEW APPLICATION ENTERED IN TRAM |
| 2020-09-17 | NEW APPLICATION OFFICE SUPPLIED DATA ENTERED IN TRAM |
| 2020-09-18 | NOTICE OF DESIGN SEARCH CODE E-MAILED |
| 2020-12-08 | ASSIGNED TO EXAMINER |
| 2020-12-09 | NON-FINAL ACTION WRITTEN |
| 2020-12-09 | NON-FINAL ACTION E-MAILED |
| 2020-12-09 | NOTIFICATION OF NON-FINAL ACTION E-MAILED |
| 2020-12-23 | TEAS RESPONSE TO OFFICE ACTION RECEIVED |
| 2020-12-23 | CORRESPONDENCE RECEIVED IN LAW OFFICE |
| 2020-12-23 | TEAS/EMAIL CORRESPONDENCE ENTERED |
| 2021-01-05 | APPROVED FOR PUB - PRINCIPAL REGISTER |
| 2021-01-20 | NOTIFICATION OF NOTICE OF PUBLICATION E-MAILED |
| 2021-02-09 | PUBLISHED FOR OPPOSITION |
| 2021-02-09 | OFFICIAL GAZETTE PUBLICATION CONFIRMATION E-MAILED |
| 2021-03-04 | EXTENSION OF TIME TO OPPOSE RECEIVED |
| 2021-04-02 | OPPOSITION INSTITUTED NO. 999999 |
| 2021-07-02 | OPPOSITION SUSTAINED NO. 999999 |
| 2021-07-02 | OPPOSITION TERMINATED NO. 999999 |
| 2021-07-02 | ABANDONMENT - AFTER INTER PARTES DECISION |
| 2021-07-02 | ABANDONMENT NOTICE E-MAILED - INTER PARTES DECISION |