Image Trademark with Serial Number 90026414
Status: 731 - Second Extension - Granted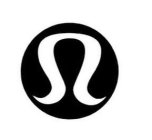 Status
731 - Second Extension - Granted
Mark Drawing
2000 - Illustration: Drawing or design without any word(s)/letter(s)/ number(s) Typeset
Design Searches
011513, 260101, 280105 - Single wave of water. Circles as carriers or as single line borders. Inscriptions in Greek characters, including the following: Α α Β β Γ γ Δ δ Ε ε Ζ ζ Η η Θ θ Ι ι Κ κ Λ λ Μ μ Ν ν Ξ ξ Ο ο Π π Ρ ρ ς Σ σ Τ τ Υ υ Φ φ Χ χ Ψ ψ Ω ω.
Published for Opposition Date
2020-11-17
Law Office Assigned Location Code
O10
Employee Name
HOFFMAN, CHRISTOPHER J
Statements
Description of Mark
The mark consists of a wave design in a circle.
Goods and Services
Glass cleaners; glass cleaning and care kits comprised of a glass cleaning preparation, a cleaning cloth, and a camera lens cap
Goods and Services
Full-length flat panel display screen that enables the user to watch himself or herself and video content simultaneously on a single display; downloadable computer software, namely, a mobile phone application used in connection with a full-length flat panel display screen for enabling the user to watch himself or herself and video content simultaneously on a single display; digital media, namely, downloadable audio and audiovisual recordings featuring content in the field of exercise, fitness, wellness and personal development; downloadable software in the nature of an application for use by individuals participating in exercise classes, physical training, and exercise instruction for detecting, storing and reporting daily human energy expenditure and physical activity level, for developing and monitoring personal activity and exercise plans, training goals and for giving feedback on the achieved results
Goods and Services
Heart rate monitors
Goods and Services
Stretch bands used for yoga and physical fitness purposes; kits comprised of physical fitness exercise bands and a heart rate monitor, sold as a unit
Goods and Services
Streaming of audio and video materials featuring physical fitness classes, training, and instruction via the internet
Goods and Services
Providing classes, workshops and seminars in the fields of fitness and exercise, all accessible through a global computer network and mobile devices; physical fitness instruction and consultation accessible through a global computer network and mobile devices; physical fitness conditioning classes accessible through a global computer network and mobile devices; physical fitness training services accessible through a global computer network and mobile devices; providing information on exercise and physical fitness accessible through a global computer network and mobile devices
Classification Information
Current Trademark Owners
Party Type
20 - Owner at Publication
Legal Entity Type
03 - Corporation
Trademark Owner History
Party Type
20 - Owner at Publication
Legal Entity Type
03 - Corporation
Party Type
10 - Original Applicant
Legal Entity Type
03 - Corporation
Prior Registrations
| | |
| --- | --- |
| Relationship Type | Reel Number |
| Prior Registration | 3985877 |
Madrid International Filings
Original Filing Date USPTO
2020-12-28
International Registration Number
1610815
International Registration Date
2020-12-28
International Status Code
480
International Renewal Date
2030-12-28
Madrid History Events
Date
Code
Description
2021-04-22
IRRRJ
RESPONSE TO IRREGULARITY REVIEWED AND REJECTED
2021-09-03
CREAT
APPLICATION FOR IR REGISTERED BY IB
2021-05-12
IRREG
IRREGULARITY NOTICE RECEIVED FROM IB
2021-01-27
IRREG
IRREGULARITY NOTICE RECEIVED FROM IB
2021-01-04
MCERT
MANUALLY CERTIFIED
2021-01-04
APPST
IR CERTIFIED AND SENT TO IB
2021-04-26
IRRCV
IRREGULARITY RESPONSE RECEIVED FROM APPLICANT
2020-12-28
NEWAP
NEW APPLICATION FOR IR RECEIVED
2021-04-14
IRRCV
IRREGULARITY RESPONSE RECEIVED FROM APPLICANT
2021-04-30
IRRAC
RESPONSE TO IRREGULARITY REVIEWED AND ACCEPTED
2021-04-30
IRSNT
IRREGULARITY RESPONSE SENT TO IB
2021-08-06
IRRAC
RESPONSE TO IRREGULARITY REVIEWED AND ACCEPTED
2021-08-06
IRSNT
IRREGULARITY RESPONSE SENT TO IB
2021-08-03
IRRCV
IRREGULARITY RESPONSE RECEIVED FROM APPLICANT
Trademark Events
| | |
| --- | --- |
| Event Date | Event Description |
| 2020-07-02 | NEW APPLICATION ENTERED IN TRAM |
| 2020-07-26 | NEW APPLICATION OFFICE SUPPLIED DATA ENTERED IN TRAM |
| 2020-07-28 | NOTICE OF DESIGN SEARCH CODE E-MAILED |
| 2020-09-30 | ASSIGNED TO EXAMINER |
| 2020-10-01 | EXAMINERS AMENDMENT -WRITTEN |
| 2020-10-01 | EXAMINERS AMENDMENT E-MAILED |
| 2020-10-01 | NOTIFICATION OF EXAMINERS AMENDMENT E-MAILED |
| 2020-10-01 | EXAMINER'S AMENDMENT ENTERED |
| 2020-10-05 | APPROVED FOR PUB - PRINCIPAL REGISTER |
| 2020-10-28 | NOTIFICATION OF NOTICE OF PUBLICATION E-MAILED |
| 2020-11-17 | PUBLISHED FOR OPPOSITION |
| 2020-11-17 | OFFICIAL GAZETTE PUBLICATION CONFIRMATION E-MAILED |
| 2021-01-12 | NOA E-MAILED - SOU REQUIRED FROM APPLICANT |
| 2021-07-12 | TEAS EXTENSION RECEIVED |
| 2021-07-12 | EXTENSION 1 FILED |
| 2021-07-12 | EXTENSION 1 GRANTED |
| 2021-07-14 | NOTICE OF APPROVAL OF EXTENSION REQUEST E-MAILED |
| 2022-01-05 | TEAS EXTENSION RECEIVED |
| 2022-01-05 | EXTENSION 2 FILED |
| 2022-01-05 | EXTENSION 2 GRANTED |
| 2022-01-07 | NOTICE OF APPROVAL OF EXTENSION REQUEST E-MAILED |