NÜ - Trademark Details
Status: 653 - Suspension Letter - Mailed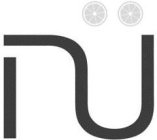 Status
653 - Suspension Letter - Mailed
Mark Drawing
3000 - Illustration: Drawing or design which also includes word(s)/ letter(s)/number(s) Typeset
Design Searches
050904, 260102, 260120, 260121, 261706, 270305 - Lemons, limes. Plain single line circles. Circles within a circle. Circles that are totally or partially shaded. Diagonal line(s), band(s) or bar(s). Representations of objects forming letters or numerals, including punctuation.
Law Office Assigned Location Code
M50
Employee Name
OH, WON TEAK
Statements
Indication of Colors claimed
Color is not claimed as a feature of the mark.
Description of Mark
The mark consists of the stylized word "NÜ".
Goods and Services
Advertising leaflets; advertising signs of cardboard; advertising signs of paper; catalogues; coasters of paper; coasters of cardboard; coupons; disposable napkins; event programs; flyers; gift boxes; gift cards; gift certificates; leaflets; newsletters; pamphlets; paper bags; paper napkins; placards of paper or cardboard
Goods and Services
All-purpose carrying bags; backpacks; baggage tags; canvas bags for shopping; key cases; reusable shopping bags; tote bags; wallets and handbags
Goods and Services
Beverage containers; beverage glassware; beverage stirrers; bottle openers; cups and mugs; decanters; drink coasters; drinking flasks; electric bottle openers; electric corkscrews; glass stoppers; ice buckets; insulating sleeve holder for beverage cups; plastic bottles; travel mugs; tumbler drinking glasses
Goods and Services
Banners of textile and plastic; cloth coasters; cloth towels
Goods and Services
Aprons; athletic apparel; caps; casual clothing; gloves; Halloween costumes; hats; headbands; hooded sweatshirts; jackets; scarves; shirts; sport jerseys; sweaters; sweatshirts; swimwear; t-shirts; tank tops; toques
Goods and Services
Candied nuts; flavored nuts; fruit and vegetable salads; meat; milk; pickles; preserved vegetables in oil; roasted nuts
Goods and Services
Candy; chocolate; coffee and tea; coffee based beverages; frozen confectionery; ice cream; non-alcoholic coffee-based beverages; non-alcoholic tea-based beverages; noodle-based prepared meals; noodles; pastries; sugar confectionery
Goods and Services
Beer; beer-based beverages; beer-based cocktails; non-alcoholic beer; preparations for making beer
Goods and Services
Canned alcoholic beverages, namely, aperitifs, alcoholic bitters, alcoholic cocktails, alcoholic coolers, alcoholic fruit cocktail drinks, alcoholic fruit drinks, alcoholic punch, bitters, wine, wine-based drinks
Goods and Services
Nightclub and entertainment services
Goods and Services
Bar and cocktail lounge services; bar information services; bar services; bartending services; bistro services; catering for the provision of food and beverages; providing information about bar services; providing information about bartending; providing information in the nature of recipes for drinks; pubs; restaurant services
Classification Information
Current Trademark Owners
Party Type
11 - 1st New Owner Before Publication
Legal Entity Type
03 - Corporation
Trademark Owner History
Party Type
11 - 1st New Owner Before Publication
Legal Entity Type
03 - Corporation
Party Type
10 - Original Applicant
Legal Entity Type
03 - Corporation
Foreign Application Information
| | | | |
| --- | --- | --- | --- |
| Filing Date | Application Number | Country | Foreign Priority Claim In |
| 2019-11-14 | 1,996,007 | Canada | True |
| | 1,996,007 | | True |
Trademark Events
| | |
| --- | --- |
| Event Date | Event Description |
| 2019-11-22 | NEW APPLICATION ENTERED IN TRAM |
| 2019-11-26 | NEW APPLICATION OFFICE SUPPLIED DATA ENTERED IN TRAM |
| 2019-11-27 | NOTICE OF DESIGN SEARCH CODE E-MAILED |
| 2020-02-22 | ASSIGNED TO EXAMINER |
| 2020-03-01 | NON-FINAL ACTION WRITTEN |
| 2020-03-01 | NON-FINAL ACTION E-MAILED |
| 2020-03-01 | NOTIFICATION OF NON-FINAL ACTION E-MAILED |
| 2020-03-04 | AUTOMATIC UPDATE OF ASSIGNMENT OF OWNERSHIP |
| 2020-05-11 | TEAS VOLUNTARY AMENDMENT RECEIVED |
| 2020-05-11 | PRELIMINARY/VOLUNTARY AMENDMENT - ENTERED |
| 2020-06-02 | SUSPENSION LETTER WRITTEN |
| 2020-06-02 | LETTER OF SUSPENSION E-MAILED |
| 2020-06-02 | NOTIFICATION OF LETTER OF SUSPENSION E-MAILED |
| 2020-12-06 | ASSIGNED TO LIE |
| 2021-01-30 | LIE CHECKED SUSP - TO ATTY FOR ACTION |
| 2021-02-17 | SUSPENSION INQUIRY WRITTEN |
| 2021-02-17 | INQUIRY TO SUSPENSION E-MAILED |
| 2021-02-17 | NOTIFICATION OF INQUIRY AS TO SUSPENSION E-MAILED |
| 2021-08-13 | TEAS RESPONSE TO SUSPENSION INQUIRY RECEIVED |
| 2021-08-20 | CORRESPONDENCE RECEIVED IN LAW OFFICE |
| 2021-08-20 | TEAS/EMAIL CORRESPONDENCE ENTERED |
| 2021-09-15 | SUSPENSION LETTER WRITTEN |
| 2021-09-15 | LETTER OF SUSPENSION E-MAILED |
| 2021-09-15 | NOTIFICATION OF LETTER OF SUSPENSION E-MAILED |