FASTJAMES - Trademark Details
Status: 700 - Registered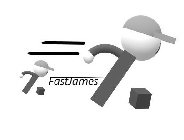 Registration Number
5887042
Registration Number
5887042
Registration Date
2019-10-15
Mark Drawing
3000 - Illustration: Drawing or design which also includes word(s)/ letter(s)/number(s) Typeset
Design Searches
020133, 020701, 020726, 020905, 040703, 090501, 190525, 260113, 261707 - Grotesque men formed by letters, numbers, punctuation or geometric shapes. Groups of males. Grotesque groups of men, women and/or children having human features. Running. Geometric figures or combinations of geometric figures representing a person. Caps, including visors, military caps and baseball caps. Other large containers, including dumpsters and freight containers. Two circles. Lines depicting speed, propulsion, heat or wind.
Published for Opposition Date
2019-06-11
Law Office Assigned Location Code
M90
Employee Name
LE, KHUONG M
Statements
Indication of Colors claimed
Color is not claimed as a feature of the mark.
Description of Mark
The mark consists of a pair of stylized delivery men, their bodies are rectangles, their heads are large orbs wearing caps, each one has a visible arm behind them as they are lunging forward. The figure in the left side of the logo is a scaled down version of the character on the right, each one has a proportionally sized box to their right, in between the two character is the text "FASTJAMES", it has a line immediately above it, there are a pair of horizontally arrange lines above the smaller character.
Goods and Services
Delivery courier services, namely, medical, legal, concierge, and same day parcels delivery services; warehousing. Supply chain logistics and reverse logistics services, namely, storage, transportation and delivery of documents, packages, raw materials, and other freight for others by air, rail, ship or truck
Classification Information
International Class
039
- Transport; packaging and storage of goods; travel arrangement. - Transport; packaging and storage of goods; travel arrangement.
Class Status Code
6 - Active
Class Status Date
2019-02-08
First Use Anywhere Date
2019-01-14
First Use In Commerce Date
2019-02-01
Current Trademark Owners
Party Type
30 - Original Registrant
Legal Entity Type
01 - Individual
Trademark Owner History
Party Type
30 - Original Registrant
Legal Entity Type
01 - Individual
Party Type
20 - Owner at Publication
Legal Entity Type
01 - Individual
Party Type
10 - Original Applicant
Legal Entity Type
01 - Individual
Trademark Events
| | |
| --- | --- |
| Event Date | Event Description |
| 2019-02-08 | NEW APPLICATION OFFICE SUPPLIED DATA ENTERED IN TRAM |
| 2019-03-21 | NOTICE OF DESIGN SEARCH CODE E-MAILED |
| 2019-03-28 | ASSIGNED TO EXAMINER |
| 2019-04-04 | NON-FINAL ACTION WRITTEN |
| 2019-04-04 | NON-FINAL ACTION E-MAILED |
| 2019-04-04 | NOTIFICATION OF NON-FINAL ACTION E-MAILED |
| 2019-04-17 | TEAS RESPONSE TO OFFICE ACTION RECEIVED |
| 2019-04-17 | CORRESPONDENCE RECEIVED IN LAW OFFICE |
| 2019-04-18 | TEAS/EMAIL CORRESPONDENCE ENTERED |
| 2019-04-22 | APPROVED FOR PUB - PRINCIPAL REGISTER |
| 2019-05-06 | ASSIGNED TO LIE |
| 2019-05-22 | NOTIFICATION OF NOTICE OF PUBLICATION E-MAILED |
| 2019-06-11 | PUBLISHED FOR OPPOSITION |
| 2019-06-11 | OFFICIAL GAZETTE PUBLICATION CONFIRMATION E-MAILED |
| 2019-08-06 | NOA E-MAILED - SOU REQUIRED FROM APPLICANT |
| 2019-08-06 | TEAS STATEMENT OF USE RECEIVED |
| 2019-09-06 | CASE ASSIGNED TO INTENT TO USE PARALEGAL |
| 2019-08-06 | USE AMENDMENT FILED |
| 2019-09-06 | STATEMENT OF USE PROCESSING COMPLETE |
| 2019-09-07 | ALLOWED PRINCIPAL REGISTER - SOU ACCEPTED |
| 2019-09-10 | NOTICE OF ACCEPTANCE OF STATEMENT OF USE E-MAILED |
| 2019-10-15 | REGISTERED-PRINCIPAL REGISTER |