IV&V LEADER (IVVL) - Trademark Details
Status: 700 - Registered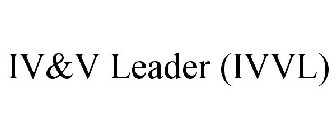 Registration Number
5965020
Word Mark
IV&V LEADER (IVVL)
Registration Number
5965020
Registration Date
2020-01-21
Mark Drawing
4000 - Standard character mark Typeset
Published for Opposition Date
2019-11-05
Law Office Assigned Location Code
O30
Employee Name
SCHIMPF, TIMOTHY O
Statements
Certification Mark Statement
The certification mark, as used or intended to be used by persons authorized by the certifier, certifies or is intended to certify that the services provided are offered by a person who has the technical skillset to perform Independent Verification and Validation assessments and evaluations.
Disclaimer with Predetermined Text
"IV&V LEADER"
Goods and Services
Testing, analysis, and evaluation of Independent Verification and Validation professionals to determine conformity with established accreditation standards for the purpose of certification
Goods and Services
Product testing, namely, independent verification and validation of third party products
Pseudo Mark
INDEPENDENT VERIFICATION AND VALIDATION LEADER (IVVL)
Classification Information
International Class
B
- Services Certification Mark. - Services Certification Mark.
Class Status Code
6 - Active
Class Status Date
2019-07-01
First Use Anywhere Date
2017-05-01
First Use In Commerce Date
2017-05-01
Current Trademark Owners
Party Type
30 - Original Registrant
Legal Entity Type
03 - Corporation
Trademark Owner History
Party Type
30 - Original Registrant
Legal Entity Type
03 - Corporation
Party Type
20 - Owner at Publication
Legal Entity Type
03 - Corporation
Party Type
10 - Original Applicant
Legal Entity Type
03 - Corporation
Trademark Events
| | |
| --- | --- |
| Event Date | Event Description |
| 2019-01-01 | NEW APPLICATION ENTERED IN TRAM |
| 2019-01-19 | NEW APPLICATION OFFICE SUPPLIED DATA ENTERED IN TRAM |
| 2019-03-11 | ASSIGNED TO EXAMINER |
| 2019-03-18 | NON-FINAL ACTION WRITTEN |
| 2019-03-18 | NON-FINAL ACTION E-MAILED |
| 2019-03-18 | NOTIFICATION OF NON-FINAL ACTION E-MAILED |
| 2019-06-17 | TEAS RESPONSE TO OFFICE ACTION RECEIVED |
| 2019-06-21 | ASSIGNED TO LIE |
| 2019-06-28 | ASSIGNED TO LIE |
| 2019-07-02 | CORRESPONDENCE RECEIVED IN LAW OFFICE |
| 2019-07-02 | TEAS/EMAIL CORRESPONDENCE ENTERED |
| 2019-07-25 | NON-FINAL ACTION WRITTEN |
| 2019-07-25 | NON-FINAL ACTION E-MAILED |
| 2019-07-25 | NOTIFICATION OF NON-FINAL ACTION E-MAILED |
| 2019-09-19 | TEAS RESPONSE TO OFFICE ACTION RECEIVED |
| 2019-09-24 | CORRESPONDENCE RECEIVED IN LAW OFFICE |
| 2019-09-24 | AMENDMENT FROM APPLICANT ENTERED |
| 2019-09-24 | EXAMINERS AMENDMENT -WRITTEN |
| 2019-09-24 | EXAMINERS AMENDMENT E-MAILED |
| 2019-09-24 | NOTIFICATION OF EXAMINERS AMENDMENT E-MAILED |
| 2019-09-24 | EXAMINER'S AMENDMENT ENTERED |
| 2019-10-01 | APPROVED FOR PUB - PRINCIPAL REGISTER |
| 2019-10-16 | NOTIFICATION OF NOTICE OF PUBLICATION E-MAILED |
| 2019-11-05 | PUBLISHED FOR OPPOSITION |
| 2019-11-05 | OFFICIAL GAZETTE PUBLICATION CONFIRMATION E-MAILED |
| 2020-01-21 | REGISTERED-PRINCIPAL REGISTER |
| 2021-10-15 | TEAS REVOKE/APP/CHANGE ADDR OF ATTY/DOM REP RECEIVED |
| 2021-10-15 | ATTORNEY/DOM.REP.REVOKED AND/OR APPOINTED |
| 2021-10-15 | TEAS CHANGE OF CORRESPONDENCE RECEIVED |