CR - Trademark Details
Status: 700 - Registered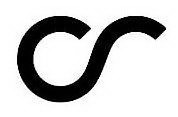 Registration Number
6030125
Registration Number
6030125
Registration Date
2020-04-07
Mark Drawing
3000 - Illustration: Drawing or design which also includes word(s)/ letter(s)/number(s) Typeset
Design Searches
261709, 270301 - Curved line(s), band(s) or bar(s). Geometric figures forming letters or numerals, including punctuation.
Published for Opposition Date
2019-06-04
Law Office Assigned Location Code
M10
Employee Name
SONNEBORN, TRICIA L
Statements
Indication of Colors claimed
Color is not claimed as a feature of the mark.
Description of Mark
The mark consists of the letters "cr" in lowercase and in an overly stylized and joined design, which resembles approximately ¾ of a lemniscate.
Goods and Services
Nutritional supplements; nutritional supplement shakes; nutritional supplement energy bars; protein supplements; herbal supplements
Goods and Services
Apparel and moisture absorbent clothing, namely, shirts, jackets, pants, shorts, sports bras, footwear, hats, socks, wristbands as clothing, and gloves
Classification Information
International Class
025
- Clothing, footwear, headgear. - Clothing, footwear, headgear.
Class Status Code
6 - Active
Class Status Date
2018-11-01
First Use Anywhere Date
2020-01-28
First Use In Commerce Date
2020-01-28
Current Trademark Owners
Party Type
30 - Original Registrant
Legal Entity Type
13 - Limited Partnership
Trademark Owner History
Party Type
30 - Original Registrant
Legal Entity Type
13 - Limited Partnership
Party Type
20 - Owner at Publication
Legal Entity Type
13 - Limited Partnership
Party Type
10 - Original Applicant
Legal Entity Type
13 - Limited Partnership
Trademark Events
| | |
| --- | --- |
| Event Date | Event Description |
| 2018-10-23 | NEW APPLICATION ENTERED IN TRAM |
| 2018-11-01 | NEW APPLICATION OFFICE SUPPLIED DATA ENTERED IN TRAM |
| 2018-11-02 | NOTICE OF DESIGN SEARCH CODE E-MAILED |
| 2019-01-29 | ASSIGNED TO EXAMINER |
| 2019-02-05 | EXAMINERS AMENDMENT AND/OR PRIORITY ACTION - COMPLETED |
| 2019-02-05 | COMBINED EXAMINER'S AMENDMENT/PRIORITY ACTION AUTOMATIC ENTRY |
| 2019-02-05 | EXAMINER'S AMENDMENT/PRIORITY ACTION E-MAILED |
| 2019-02-05 | NOTIFICATION OF EXAMINER'S AMENDMENT/PRIORITY ACTION E-MAILED |
| 2019-04-05 | TEAS RESPONSE TO OFFICE ACTION RECEIVED |
| 2019-04-05 | CORRESPONDENCE RECEIVED IN LAW OFFICE |
| 2019-04-05 | TEAS/EMAIL CORRESPONDENCE ENTERED |
| 2019-04-15 | EXAMINERS AMENDMENT -WRITTEN |
| 2019-04-15 | EXAMINERS AMENDMENT E-MAILED |
| 2019-04-15 | NOTIFICATION OF EXAMINERS AMENDMENT E-MAILED |
| 2019-04-15 | EXAMINER'S AMENDMENT ENTERED |
| 2019-04-15 | APPROVED FOR PUB - PRINCIPAL REGISTER |
| 2019-04-26 | ASSIGNED TO LIE |
| 2019-05-15 | NOTIFICATION OF NOTICE OF PUBLICATION E-MAILED |
| 2019-06-04 | PUBLISHED FOR OPPOSITION |
| 2019-06-04 | OFFICIAL GAZETTE PUBLICATION CONFIRMATION E-MAILED |
| 2019-07-30 | NOA E-MAILED - SOU REQUIRED FROM APPLICANT |
| 2020-01-30 | TEAS STATEMENT OF USE RECEIVED |
| 2020-02-14 | CASE ASSIGNED TO INTENT TO USE PARALEGAL |
| 2020-01-30 | USE AMENDMENT FILED |
| 2020-02-14 | STATEMENT OF USE PROCESSING COMPLETE |
| 2020-03-02 | ALLOWED PRINCIPAL REGISTER - SOU ACCEPTED |
| 2020-03-03 | NOTICE OF ACCEPTANCE OF STATEMENT OF USE E-MAILED |
| 2020-04-07 | REGISTERED-PRINCIPAL REGISTER |