RW - Trademark Details
Status: 733 - Fourth Extension - Granted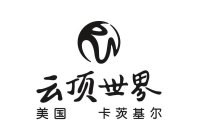 Status
733 - Fourth Extension - Granted
Mark Drawing
3000 - Illustration: Drawing or design which also includes word(s)/ letter(s)/number(s) Typeset
Design Searches
260108, 280103 - Letters, numerals or punctuation forming or bordering the perimeter of a circle. Inscriptions in Chinese, Japanese, Korean, Vietnamese or other Asian characters.
Published for Opposition Date
2019-10-29
Law Office Assigned Location Code
M50
Employee Name
NEVILLE, JAMES B
Statements
Indication of Colors claimed
Color is not claimed as a feature of the mark.
Disclaimer with Predetermined Text
THE NON-LATIN CHARACTERS THAT TRANSLITERATE TO "MEI GUO" AND "KA CI JI ER"
Description of Mark
The mark consists of the stylized letters "RW" represented in stylized font comprising a fanciful globe design composed of the interwoven letters "R" and "W", wherein the design element is located above the words "CLOUD TOP WORLD" in Chinese characters over the word "CATSKILLS" in Chinese characters and "AMERICA" in Chinese characters.
Goods and Services
Pens; pencils; writing instruments; writing pads; sketch pads; note books; gift boxes; money clips; printed material, namely, note cards, letter stationery, envelopes, and postcards; diaries; desk diaries; adhesive printed stickers; car stickers; plastic stickers; paper stickers; gift wrapping paper; ribbons of paper; desktop organizers; letter openers; pencil and pen holders; card holders, namely, desktop business card holders; coasters made of paper or cardboard; desk calendars; loose-leaf binders containing appointment calendars; card calendars; printed door knob hang tags made of cardboard and paper; paper gift tags; greeting cards; paper display cards for advertising purposes; printed paper signs; paper banners; posters; tickets of paper, namely, entry tickets, passenger tickets, price tickets, printed tickets; letterhead paper
Goods and Services
Slippers; shoes; hats; gloves; scarves; bandanas; clothing, namely, shirts, pants, t-shirts, sweat shirts, jackets, wind breakers, bathrobes
Goods and Services
Beach toys, namely, sand toys; beach balls; golf bag covers; golf gloves; golf bags with or without wheels; golf ball markers; golf tees; golf balls; golf putters; divot repair tools for golfers; toys, namely, soft sculpture toys and plush toys, inflatable toys, stuffed toys; games, namely, board games, action skill games, card games; golf putting practice mats; playing cards; gambling chips; roulette chips; gaming equipment, namely, card games, equipment sold as a unit for playing craps games, dice, poker chips, rubber balls, tennis balls, billiards and pool cues; gaming tables and gaming cloths
Goods and Services
Providing facilities for corporate events in the nature of facilities for business meetings; online retail store services featuring consumer goods of others; customer loyalty services and customer club services for commercial, promotional and advertising purposes; providing incentive award programs for customers through the issuance and processing of loyalty coupons for frequent use and for purchase of goods and services
Goods and Services
Travel services, namely, making reservations and bookings for transportation
Goods and Services
Provision of casino facilities; gaming services in the nature casino gaming provided by means of standalone progressive slot machines and linked progressive jackpot machines; gaming services in the nature of casino gaming for playing traditional table-based games, namely, 3 card poker, pontoon, three picture, roulette, baccarat, mini baccarat, black jack, caribbean stud poker, casino war, french boule style electronic games, tai sai dice games, pai gow card games, mini dice games, money wheel games, and touch bet roulette; entertainment services, namely, providing games of chance in the nature of lottery or lotto-based games, namely, keno, bingo via computer networks; Provision of amusement arcade facilities and services; provision of entertainment club facilities and discotheque, cabaret and nightclubs services; arranging and organizing of entertainment special events and social entertainment events, poker tournaments, poker competitions, live poker demonstrations and entertainment exhibitions in the nature of poker games, art exhibits, musical concerts; provision of entertainment services in the nature of recorded music and television programs, namely, entertainment in the nature of on-going television programs featuring music, comedy and drama; presentation of live performances, stage performances, concerts by celebrities, entertainers, performers, musical bands and singers; production of plays, theatrical stage shows, magic shows; television entertainment, namely, production of television programs; providing facilities for music-halls and musical-hall services; providing theater facilities; provision of reservation services in respect of entertainment and entertainment facilities, namely, ticket reservation and booking services for entertainment, sporting and cultural events; providing facilities for educational and entertainment conferences, colloquiums, seminars, symposiums, exhibitions, workshop and congresses; provision of recreational facilities; publication of printed matter, namely, books, magazines, journals, newspapers relating to entertainment, cultural, sport and recreational events and activities; provision of information relating to entertainment, cultural or sport and recreational activities via all means of communication including global communication network; entertainment services, namely, providing games of chance in the nature of lottery or lotto-based keno, bingo and sports betting via computer networks; gaming services, namely, casino gaming services provided by means of standalone progressive slot machines and linked progressive jackpot machines, entertainment services in the nature of live performances by singers, comedians, dancers, and musical groups; entertainment services in the nature of providing closed circuit and pay-per-view performances of concerts, performances by musical groups, and sporting events to resort guests; entertainment service in the nature of providing facilities, coaching and instruction for personal exercise, fitness, and sporting endeavors in the nature of weight and endurance training, swimming, ice skating, golf, tennis, hiking, horseback riding, skeet and trap shooting
Goods and Services
Restaurants services; cafes; cafeterias; cocktail lounge; bars; snack bars and services relating to the aforesaid, namely, provision of food and beverage; reservation and catering services for meals and refreshments; temporary accommodation; resort hotel services; resort lodging services; catering, bar and nightclub services; provision of general purpose facilities for meetings, conferences and exhibitions; provision of banquet and social function facilities for special occasions; and reservation service for hotel accommodations for others
Transliteration Statement
The non-Latin characters in the mark transliterate to "yun ding shi jie" "mei guo" "ka ci ji er" and this means "CLOUD TOP WORLD" "AMERICA" "CATSKILLS" in English.
Classification Information
Current Trademark Owners
Party Type
20 - Owner at Publication
Legal Entity Type
99 - Other (company).
Trademark Owner History
Party Type
20 - Owner at Publication
Legal Entity Type
99 - Other (company).
Party Type
10 - Original Applicant
Legal Entity Type
99 - Other (company).
Trademark Events
| | |
| --- | --- |
| Event Date | Event Description |
| 2018-08-24 | NEW APPLICATION ENTERED IN TRAM |
| 2018-08-29 | NEW APPLICATION OFFICE SUPPLIED DATA ENTERED IN TRAM |
| 2018-08-30 | NOTICE OF DESIGN SEARCH CODE E-MAILED |
| 2018-12-06 | ASSIGNED TO EXAMINER |
| 2018-12-13 | NON-FINAL ACTION WRITTEN |
| 2018-12-13 | NON-FINAL ACTION E-MAILED |
| 2018-12-13 | NOTIFICATION OF NON-FINAL ACTION E-MAILED |
| 2019-06-13 | TEAS RESPONSE TO OFFICE ACTION RECEIVED |
| 2019-06-13 | CORRESPONDENCE RECEIVED IN LAW OFFICE |
| 2019-06-13 | TEAS/EMAIL CORRESPONDENCE ENTERED |
| 2019-06-21 | EXAMINERS AMENDMENT -WRITTEN |
| 2019-06-21 | EXAMINERS AMENDMENT E-MAILED |
| 2019-06-21 | NOTIFICATION OF EXAMINERS AMENDMENT E-MAILED |
| 2019-06-21 | ASSIGNED TO LIE |
| 2019-06-21 | EXAMINER'S AMENDMENT ENTERED |
| 2019-06-26 | APPROVED FOR PUB - PRINCIPAL REGISTER |
| 2019-07-16 | WITHDRAWN FROM PUB - OG REVIEW QUERY |
| 2019-07-23 | PREVIOUS ALLOWANCE COUNT WITHDRAWN |
| 2019-07-29 | EXAMINERS AMENDMENT -WRITTEN |
| 2019-07-29 | EXAMINERS AMENDMENT E-MAILED |
| 2019-07-29 | NOTIFICATION OF EXAMINERS AMENDMENT E-MAILED |
| 2019-07-29 | EXAMINER'S AMENDMENT ENTERED |
| 2019-08-01 | APPROVED FOR PUB - PRINCIPAL REGISTER |
| 2019-08-13 | WITHDRAWN FROM PUB - OG REVIEW QUERY |
| 2019-08-30 | PREVIOUS ALLOWANCE COUNT WITHDRAWN |
| 2019-08-30 | EXAMINERS AMENDMENT -WRITTEN |
| 2019-08-30 | EXAMINERS AMENDMENT E-MAILED |
| 2019-08-30 | NOTIFICATION OF EXAMINERS AMENDMENT E-MAILED |
| 2019-08-30 | EXAMINER'S AMENDMENT ENTERED |
| 2019-09-06 | APPROVED FOR PUB - PRINCIPAL REGISTER |
| 2019-09-16 | ASSIGNED TO LIE |
| 2019-09-23 | LAW OFFICE PUBLICATION REVIEW COMPLETED |
| 2019-10-09 | NOTIFICATION OF NOTICE OF PUBLICATION E-MAILED |
| 2019-10-29 | PUBLISHED FOR OPPOSITION |
| 2019-10-29 | OFFICIAL GAZETTE PUBLICATION CONFIRMATION E-MAILED |
| 2019-12-24 | NOA E-MAILED - SOU REQUIRED FROM APPLICANT |
| 2020-06-23 | TEAS EXTENSION RECEIVED |
| 2020-06-23 | EXTENSION 1 FILED |
| 2020-06-23 | EXTENSION 1 GRANTED |
| 2020-06-25 | NOTICE OF APPROVAL OF EXTENSION REQUEST E-MAILED |
| 2020-12-21 | TEAS EXTENSION RECEIVED |
| 2020-12-21 | EXTENSION 2 FILED |
| 2020-12-21 | EXTENSION 2 GRANTED |
| 2020-12-23 | NOTICE OF APPROVAL OF EXTENSION REQUEST E-MAILED |
| 2021-02-25 | TEAS CHANGE OF OWNER ADDRESS RECEIVED |
| 2021-02-25 | TEAS CHANGE OF CORRESPONDENCE RECEIVED |
| 2021-02-25 | APPLICANT/CORRESPONDENCE CHANGES (NON-RESPONSIVE) ENTERED |
| 2021-05-05 | TEAS REVOKE/APP/CHANGE ADDR OF ATTY/DOM REP RECEIVED |
| 2021-05-05 | ATTORNEY/DOM.REP.REVOKED AND/OR APPOINTED |
| 2021-05-05 | TEAS CHANGE OF CORRESPONDENCE RECEIVED |
| 2021-06-23 | TEAS EXTENSION RECEIVED |
| 2021-06-23 | EXTENSION 3 FILED |
| 2021-06-23 | EXTENSION 3 GRANTED |
| 2021-06-25 | NOTICE OF APPROVAL OF EXTENSION REQUEST E-MAILED |
| 2021-12-22 | TEAS EXTENSION RECEIVED |
| 2021-12-22 | EXTENSION 4 FILED |
| 2021-12-22 | EXTENSION 4 GRANTED |
| 2021-12-24 | NOTICE OF APPROVAL OF EXTENSION REQUEST E-MAILED |