Image Trademark with Serial Number 87861893
Status: 605 - Abandoned - After Publication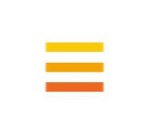 Status
605 - Abandoned - After Publication
Mark Drawing
2000 - Illustration: Drawing or design without any word(s)/letter(s)/ number(s) Typeset
Design Searches
261701, 261705, 270301 - Straight line(s), band(s) or bar(s). Horizontal line(s), band(s) or bar(s). Geometric figures forming letters or numerals, including punctuation.
Published for Opposition Date
2018-09-11
Law Office Assigned Location Code
L90
Employee Name
COLLIER, DAVID E
Statements
Indication of Colors claimed
The color(s) yellow, light orange and orange is/are claimed as a feature of the mark.
Description of Mark
The mark consists of three vertical lines, one yellow line, one light orange line and one orange line.
Goods and Services
Wearing apparel, namely, shirts, t-shirts, polo shirts, golf shirts, tank tops, vests, blouses, sweaters, parkas, turtlenecks, pullovers, skirts, shorts, jeans, slacks, pants, nightshirts and night gowns, pajamas, robes, rompers, socks, coveralls, mittens, gloves, undergarments, jerseys, leotards, hosiery, booties, slippers, scarves, belts, neckties, suspenders, headbands, hats, headwear in the nature of caps and visors, blazers, rain ponchos, jackets, wind resistant jackets, warm-up suits, jogging suits, sweatshirts, sweat pants, beach wear, namely, bathing suits, beach sandals, beach coveralls
Classification Information
International Class
025
- Clothing, footwear, headgear. - Clothing, footwear, headgear.
Class Status Code
8 - Abandoned
Class Status Date
2018-11-21
Correspondences
Address
Please log in with your Justia account to see this address.
Trademark Events
| | |
| --- | --- |
| Event Date | Event Description |
| 2018-04-06 | NEW APPLICATION ENTERED IN TRAM |
| 2018-04-11 | NEW APPLICATION OFFICE SUPPLIED DATA ENTERED IN TRAM |
| 2018-04-12 | NOTICE OF DESIGN SEARCH CODE E-MAILED |
| 2018-07-19 | ASSIGNED TO EXAMINER |
| 2018-07-20 | EXAMINERS AMENDMENT -WRITTEN |
| 2018-07-20 | EXAMINERS AMENDMENT E-MAILED |
| 2018-07-20 | NOTIFICATION OF EXAMINERS AMENDMENT E-MAILED |
| 2018-07-20 | EXAMINER'S AMENDMENT ENTERED |
| 2018-07-20 | APPROVED FOR PUB - PRINCIPAL REGISTER |
| 2018-08-06 | ASSIGNED TO LIE |
| 2018-08-22 | NOTIFICATION OF NOTICE OF PUBLICATION E-MAILED |
| 2018-09-11 | PUBLISHED FOR OPPOSITION |
| 2018-09-11 | OFFICIAL GAZETTE PUBLICATION CONFIRMATION E-MAILED |
| 2018-10-04 | TEAS REVOKE/APP/CHANGE ADDR OF ATTY/DOM REP RECEIVED |
| 2018-10-04 | ATTORNEY/DOM.REP.REVOKED AND/OR APPOINTED |
| 2018-10-10 | EXTENSION OF TIME TO OPPOSE RECEIVED |
| 2018-11-19 | TEAS EXPRESS ABANDONMENT RECEIVED |
| 2018-11-21 | ABANDONMENT - AFTER PUBLICATION |
| 2018-11-21 | ABANDONMENT NOTICE MAILED - AFTER PUBLICATION |