STUBAI - Trademark Details
Status: 641 - Non-Final Action - Mailed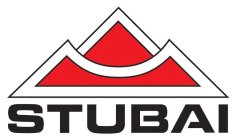 Status
641 - Non-Final Action - Mailed
Mark Drawing
3000 - Illustration: Drawing or design which also includes word(s)/ letter(s)/number(s) Typeset
Design Searches
060104 - Mountains, mountain landscapes.
Law Office Assigned Location Code
N30
Employee Name
CALIENDO, COURTNEY MIC
Statements
Indication of Colors claimed
The color(s) red, black, and white is/are claimed as a feature of the mark.
Description of Mark
The mark consists of a custom mountain design outlined in black, with white borders and red in the center. Underneath the design is the stylized word "STUBAI" in black.
Goods and Services
Clamps, securing screws, lever and drive-operated ties; locksmithing and blacksmithing articles, ironwork, raw and worked forgings, small articles of hardware, forged fittings for furniture and doors, lock knobs, handles for drawers, key tags, mountain climbing hooks, hooks for coat stands, door latches, screws, hooks for lifting and rigging, nails, cut nails, iron fittings for footwear, rock and ice pitons, hooks for climbing down using a rope, rope fasteners, belt buckles, bells, tool boxes of metal, cases for tools of metal, balls and cleats of metal; Buckles for ropes, crampons, climbing and fort irons, ice screws, carabiners, all for use in mountaineering and all made of common metal; nails; utility hooks, pole boot crampons, clamp screws and meat skewers
Goods and Services
Tools for machine tools; hammer mills with or without motor, knives and cutting disks for meat mincing machines; Cutlery and hand tools-namely, ice axes, ice hammers, mountain climbing hammers, knives, forks, cleavers, grillspears, (bottle openers, corkscrews, meat hooks, scissors, saws), knife sharpeners, shovels, stokes, ironing plate hooks, hammers, chisels, (punchers, stamping tools, screwdrivers, wrenches), pliers, wood shavers, (splinter makers, rim irons, needle metal liners, sheet metal clamps), drills, drill handles, metal plates for wood shavers, (spindles), shaving knives for wood, manual hole punchers, (horseshoeing tools), trowels, spatulas, sculpturing chisels, (nails, jigsaws, vises, garden and pruning shears), hatchets, wire cutters, (rake heads, mallets, countersinks, files, tire irons, c-clamps), drill bits, (calipers, braces, reamers), plane blades, (plumb-bobs), putty knives, (tool boxes, tool cabinets, ratchet wrenches, and wrench heads, ratchet kits, allen wrenches, adjustable gripping pliers and nailhead cutters); pulleys
Goods and Services
Hand tools and implements; tools for automobiles, construction tools, tools for handymen; hammers, mallets and sledgehammers, axes, fire axes, manual drills, wrenches, sockets, spanners, squares (handtools), saws, saws for hay, cattle marking stamps, fretwork tools, kitchen knives and forks, implements for peeling potatoes, can openers, hatchets, choppers, chisels, knife sharpeners, wedges, shears, blades for shears, sharpening stones, ice hammers, climbers' hammers, mower tools; snow shovels; snow shovels for mountaineering purposes; hand operated tools for forestry
Goods and Services
Fall protection equipment for fall restraint and fall arrest, namely, harnesses, carabiners, bars, grips, lines, lanyards and anchorage connections; climbing harnesses, life lines and shock absorbers; helmets; safety helmets; protective sports helmets; levels (instruments for determining the horizontal)
Goods and Services
Standard lamps, lighting fixtures made of wrought iron, lamps for outdoor use; head lamps for outdoor use; flashlights (torches)
Goods and Services
Workshop trucks (mobile)
Goods and Services
Belts and fasteners for crampons, ice axe sheaths; bags, rucksacks, rucksacks for mountaineering purposes; mountaineering sticks
Goods and Services
Furnishings of wrought iron, boxes for tools, made of wood; sleeping pads; sleeping mats; sleeping mats for camping; Sleeping bags for camping, air mattresses (not for medical purposes), self-inflating mattresses and foam pads; furniture (of wood or plastic), camping furniture; tent pegs (not of metal)
Goods and Services
Small utensils of metal for household and kitchen use, wine tasters, candle holders, currycombs for cattle and horses; drinking bottles for sport
Goods and Services
Ropes and synthetic ropes; ropes for mountaineering; tents; tents for mountaineering; nets, tents and tarpaulins used as wind shields, awnings, tarpaulins, sails, sacks and bags (not included in other classes)
Goods and Services
Sleeping bags, Textiles and textile goods (not included in other classes)
Goods and Services
Clothing, Footwear, Headgear
Goods and Services
Mountaineering and rock climbing equipment (except clothing); ski poles; Hooks; anchors; binding straps; hook and ring combinations; mountaineering climbing belts
Goods and Services
Advertising; Business management; Marketing; On-line advertising; Presentation of goods in communications media for retail; Trade fairs for commercial or advertising purposes
Goods and Services
Education; providing of training; Entertainment; Sporting and cultural activities; leisure activities; Organisation of sports competitions and events; Arranging and conducting seminars and workshops; Sport camp services; Arranging and conducting of live events; Video-tape film production; Videotape production
Classification Information
Current Trademark Owners
Party Type
10 - Original Applicant
Legal Entity Type
99 - Other (gesellschaft mit beschränkter haftung (gmbh)).
Address
Please log in with your Justia account to see this address.
Correspondences
Address
Please log in with your Justia account to see this address.
Foreign Application Information
| | | | |
| --- | --- | --- | --- |
| Filing Date | Application Number | Country | Foreign Priority Claim In |
| | | EU | False |
Trademark Events
| | |
| --- | --- |
| Event Date | Event Description |
| 2018-03-03 | NEW APPLICATION ENTERED IN TRAM |
| 2018-03-07 | NEW APPLICATION OFFICE SUPPLIED DATA ENTERED IN TRAM |
| 2018-03-08 | NOTICE OF DESIGN SEARCH CODE E-MAILED |
| 2018-06-12 | ASSIGNED TO EXAMINER |
| 2018-06-21 | NON-FINAL ACTION WRITTEN |
| 2018-06-21 | NON-FINAL ACTION E-MAILED |
| 2018-06-21 | NOTIFICATION OF NON-FINAL ACTION E-MAILED |