GRIZZ GRIND - Trademark Details
Status: 700 - Registered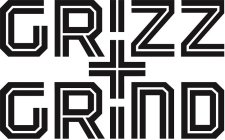 Registration Number
6456007
Registration Number
6456007
Registration Date
2021-08-17
Mark Drawing
3000 - Illustration: Drawing or design which also includes word(s)/ letter(s)/number(s) Typeset
Design Searches
241302, 241706, 261704, 261705, 261712 - Cross, Greek (equal sized lines). Plus symbol (+). Vertical line(s), band(s) or bar(s). Horizontal line(s), band(s) or bar(s). Chevrons and angles.
Published for Opposition Date
2018-05-01
Law Office Assigned Location Code
M80
Employee Name
MAI, TINA HSIN
Statements
Indication of Colors claimed
Color is not claimed as a feature of the mark.
Description of Mark
The mark consists of the stylized letters "GRIZZ" and "GRIND" with a plus sign to symbolize the word AND.
Goods and Services
Clothing, namely, hosiery, footwear, basketball shoes, basketball sneakers, T-shirts, shirts, polo shirts, sweatshirts, sweatpants, pants, tank tops, jerseys, shorts, pajamas, sport shirts, rugby shirts, sweaters, belts, ties, nightshirts, hats, caps being headwear, visors being headwear, beanies, warm-up suits, warm-up pants, warm-up tops, shooting shirts, jackets, wind resistant jackets, parkas, coats, baby bibs not of paper, head bands, wrist bands, aprons, undergarments, boxer shorts, slacks, ear muffs, gloves, mittens, scarves, woven and knit shirts, jersey dresses, dresses, cheerleading dresses and uniforms, swim wear, bathing suits, swimsuits, bikinis, tankinis, swim trunks, bathing trunks, board shorts, wet suits, beach cover-ups, bathing suit cover-ups, bathing suit wraps, sandals, beach sandals, beach hats, sun visors being headwear, swim caps, bathing caps, novelty headwear with attached wigs; all of the foregoing in connection with the field of basketball, electronic games, electronic sports and virtual sports
Pseudo Mark
GRIZZLY AND GRIND; GRIZZ AND GRIND; GRIZZLY PLUS GRIND; GRIZZ PLUS GRIND
Classification Information
International Class
025
- Clothing, footwear, headgear. - Clothing, footwear, headgear.
Class Status Code
6 - Active
Class Status Date
2017-12-26
First Use Anywhere Date
2018-12-17
First Use In Commerce Date
2018-12-17
Current Trademark Owners
Party Type
30 - Original Registrant
Legal Entity Type
16 - Limited Liability Company
Trademark Owner History
Party Type
30 - Original Registrant
Legal Entity Type
16 - Limited Liability Company
Party Type
20 - Owner at Publication
Legal Entity Type
16 - Limited Liability Company
Party Type
10 - Original Applicant
Legal Entity Type
16 - Limited Liability Company
Trademark Events
| | |
| --- | --- |
| Event Date | Event Description |
| 2017-12-16 | NEW APPLICATION ENTERED IN TRAM |
| 2017-12-26 | NEW APPLICATION OFFICE SUPPLIED DATA ENTERED IN TRAM |
| 2017-12-27 | NOTICE OF DESIGN SEARCH CODE E-MAILED |
| 2018-03-23 | ASSIGNED TO EXAMINER |
| 2018-03-26 | APPROVED FOR PUB - PRINCIPAL REGISTER |
| 2018-04-11 | NOTIFICATION OF NOTICE OF PUBLICATION E-MAILED |
| 2018-05-01 | PUBLISHED FOR OPPOSITION |
| 2018-05-01 | OFFICIAL GAZETTE PUBLICATION CONFIRMATION E-MAILED |
| 2018-06-26 | NOA E-MAILED - SOU REQUIRED FROM APPLICANT |
| 2018-12-14 | TEAS EXTENSION RECEIVED |
| 2018-12-14 | EXTENSION 1 FILED |
| 2018-12-14 | EXTENSION 1 GRANTED |
| 2018-12-15 | NOTICE OF APPROVAL OF EXTENSION REQUEST E-MAILED |
| 2019-06-25 | TEAS EXTENSION RECEIVED |
| 2019-06-25 | EXTENSION 2 FILED |
| 2019-06-25 | EXTENSION 2 GRANTED |
| 2019-06-27 | NOTICE OF APPROVAL OF EXTENSION REQUEST E-MAILED |
| 2019-12-17 | TEAS EXTENSION RECEIVED |
| 2019-12-17 | EXTENSION 3 FILED |
| 2019-12-17 | EXTENSION 3 GRANTED |
| 2019-12-19 | NOTICE OF APPROVAL OF EXTENSION REQUEST E-MAILED |
| 2020-06-24 | TEAS EXTENSION RECEIVED |
| 2020-06-24 | EXTENSION 4 FILED |
| 2020-06-24 | EXTENSION 4 GRANTED |
| 2020-06-26 | NOTICE OF APPROVAL OF EXTENSION REQUEST E-MAILED |
| 2020-12-18 | TEAS STATEMENT OF USE RECEIVED |
| 2021-01-09 | CASE ASSIGNED TO INTENT TO USE PARALEGAL |
| 2020-12-18 | USE AMENDMENT FILED |
| 2021-01-09 | STATEMENT OF USE PROCESSING COMPLETE |
| 2021-01-15 | SU - NON-FINAL ACTION - WRITTEN |
| 2021-01-15 | NON-FINAL ACTION E-MAILED |
| 2021-01-15 | NOTIFICATION OF NON-FINAL ACTION E-MAILED |
| 2021-07-07 | TEAS RESPONSE TO OFFICE ACTION RECEIVED |
| 2021-07-07 | CORRESPONDENCE RECEIVED IN LAW OFFICE |
| 2021-07-08 | TEAS/EMAIL CORRESPONDENCE ENTERED |
| 2021-07-09 | ALLOWED PRINCIPAL REGISTER - SOU ACCEPTED |
| 2021-07-10 | NOTICE OF ACCEPTANCE OF STATEMENT OF USE E-MAILED |
| 2021-08-17 | REGISTERED-PRINCIPAL REGISTER |