Image Trademark with Serial Number 87667736
Status: 700 - Registered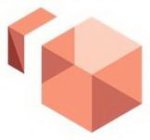 Registration Number
5650845
Registration Number
5650845
Registration Date
2019-01-08
Mark Drawing
2000 - Illustration: Drawing or design without any word(s)/letter(s)/ number(s) Typeset
Design Searches
241504, 261904 - Arrowheads. Cubes.
Published for Opposition Date
2018-04-10
Law Office Assigned Location Code
L40
Employee Name
MARTIN, CHRISTINE C
Statements
Indication of Colors claimed
The color(s) red and pink is/are claimed as a feature of the mark.
Description of Mark
The mark consists of a 3D representation of a cube with a chevron above and to the left, both appearing in the colors red and pink.
Goods and Services
computer software for cloud computing; computer software for virtualization of desktops; computer software for managing and deploying virtual machines to a cloud computing platform; computer software for use in cloud infrastructure management and automation; computer software for running cloud computing based applications; computer software platforms for cloud computing networks and applications; computer software for monitoring cloud and application performance; computer software for collecting, editing, modifying, organizing, synchronizing, integrating, monitoring, transmitting, storage and sharing of data and information; computer software for data backup, recovery and archiving; computer software for data protection and data security; computer software for database management; computer software for creating, configuring, provisioning and scaling databases; computer software for storing, retrieving, caching, extracting, formatting, structuring, systematizing, organizing, indexing, processing, querying, analyzing, replicating and controlling access to data; computer user authentication software
Goods and Services
database management services; business data analysis; data processing services
Goods and Services
electronic data transmission; streaming of data; providing data streaming capacity to others, namely, providing others with access to remotely stored data and software; providing multiple user access to global computer information networks for the transfer and dissemination of a wide range of information; providing user access to computer software in data networks; providing access to remotely hosted operating systems and computer applications through the internet; providing access to cloud based computing resources and storage; providing access to databases; providing virtual private network (VPN) services
Goods and Services
cloud computing featuring software for use in providing virtual computer environments for software-as-a-service (SaaS), infrastructure-as-a-service (IaaS), platform-as-a-service (PaaS) and desktop-as-a-service (DaaS) functions; cloud computing featuring software for use in providing a virtual desktop environment; computer services, namely, cloud hosting provider services; computer services, namely, providing desktop-as-a-service servers to others; cloud hosting of electronic databases and virtual computing environments; server hosting; providing virtual computer systems and virtual computer environments through cloud computing; computer services, namely, providing virtual application, web, file, database and storage servers of variable capacity to others; administering and maintaining databases and virtual computing environments for others; electronic data storage; rental of a database server; rental of web servers; application service provider (ASP), namely, hosting computer software applications and databases of others; computer software rental; consulting and providing information in the fields of information technology, cloud computing, web services, software, software as a service (SaaS), data processing and analytics, data storage, data warehousing, data archiving, data and information security, networking, mobile computing, and the Internet of Things (IoT); design and development of software, databases, web services and cloud computing infrastructure; data and application migration services; data backup and data restoration services; remote online backup of computer data; data encryption and decryption services; technical support services, namely, troubleshooting of computer software problems; technical support services, namely, monitoring of network systems, servers and web and database applications and notification of related events and alerts; computer services, namely, providing virtual data storage and caching to others; computer services, namely, providing desktop and application streaming; software as a service (SaaS) featuring software for cloud computing; software as a service (SaaS) featuring software for virtualization; software as a service (SaaS) services featuring software for a virtual desktop environment; software as a service (SaaS) featuring software for managing and deploying virtual machines to a cloud computing platform; software as a service (SaaS) featuring software for use in cloud infrastructure management and automation; software as a service (SaaS) featuring software for monitoring cloud and application performance; software as a service (SaaS) featuring software for data, desktop and application streaming; software as a service (SaaS) featuring software for data protection and data security; software as a service (SaaS) featuring database management software; software as a service (SaaS) featuring user authentication software
Classification Information
Current Trademark Owners
Party Type
30 - Original Registrant
Legal Entity Type
03 - Corporation
Trademark Owner History
Party Type
30 - Original Registrant
Legal Entity Type
03 - Corporation
Party Type
20 - Owner at Publication
Legal Entity Type
03 - Corporation
Party Type
10 - Original Applicant
Legal Entity Type
03 - Corporation
Correspondences
Name
Michelle Mancino Marsh
Trademark Events
| | |
| --- | --- |
| Event Date | Event Description |
| 2017-11-04 | NEW APPLICATION ENTERED IN TRAM |
| 2017-11-09 | NEW APPLICATION OFFICE SUPPLIED DATA ENTERED IN TRAM |
| 2017-11-10 | NOTICE OF DESIGN SEARCH CODE E-MAILED |
| 2018-01-31 | ASSIGNED TO EXAMINER |
| 2018-02-05 | NON-FINAL ACTION WRITTEN |
| 2018-02-05 | NON-FINAL ACTION E-MAILED |
| 2018-02-05 | NOTIFICATION OF NON-FINAL ACTION E-MAILED |
| 2018-02-09 | TEAS RESPONSE TO OFFICE ACTION RECEIVED |
| 2018-02-09 | CORRESPONDENCE RECEIVED IN LAW OFFICE |
| 2018-02-10 | TEAS/EMAIL CORRESPONDENCE ENTERED |
| 2018-03-01 | APPROVED FOR PUB - PRINCIPAL REGISTER |
| 2018-03-08 | ASSIGNED TO LIE |
| 2018-03-21 | NOTIFICATION OF NOTICE OF PUBLICATION E-MAILED |
| 2018-04-10 | PUBLISHED FOR OPPOSITION |
| 2018-04-10 | OFFICIAL GAZETTE PUBLICATION CONFIRMATION E-MAILED |
| 2018-06-05 | NOA E-MAILED - SOU REQUIRED FROM APPLICANT |
| 2018-11-15 | TEAS STATEMENT OF USE RECEIVED |
| 2018-12-02 | CASE ASSIGNED TO INTENT TO USE PARALEGAL |
| 2018-11-15 | USE AMENDMENT FILED |
| 2018-12-02 | STATEMENT OF USE PROCESSING COMPLETE |
| 2018-12-06 | ALLOWED PRINCIPAL REGISTER - SOU ACCEPTED |
| 2018-12-05 | TEAS EXTENSION RECEIVED |
| 2018-12-07 | NOTICE OF ACCEPTANCE OF STATEMENT OF USE E-MAILED |
| 2019-01-08 | REGISTERED-PRINCIPAL REGISTER |
| 2019-01-15 | TEAS REVOKE/APP/CHANGE ADDR OF ATTY/DOM REP RECEIVED |
| 2019-01-15 | ATTORNEY/DOM.REP.REVOKED AND/OR APPOINTED |
| 2021-01-05 | TEAS REVOKE/APP/CHANGE ADDR OF ATTY/DOM REP RECEIVED |
| 2021-01-05 | ATTORNEY/DOM.REP.REVOKED AND/OR APPOINTED |
| 2021-01-05 | TEAS CHANGE OF CORRESPONDENCE RECEIVED |