Image Trademark with Serial Number 87656675
Status: 700 - Registered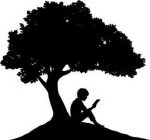 Registration Number
5897757
Registration Number
5897757
Registration Date
2019-10-29
Mark Drawing
2000 - Illustration: Drawing or design without any word(s)/letter(s)/ number(s) Typeset
Design Searches
020102, 020904, 050125, 200505 - Shadows or silhouettes of men. Sitting or kneeling. Other trees or bushes. Open books.
Published for Opposition Date
2018-08-21
Law Office Assigned Location Code
L40
Employee Name
MARTIN, CHRISTINE C
Statements
Indication of Colors claimed
Color is not claimed as a feature of the mark.
Description of Mark
The mark consists of a silhouette of a person sitting down under a tree and reading a book.
Goods and Services
Software for text and image transmission and display; software for transmitting, receiving, downloading, sharing, displaying, formatting and transferring text, image and electronic works via portable devices and computers; user generated content sharing software
Goods and Services
Retail store services featuring books and literary works; providing an on-line commercial information directory; providing consumer product information via the Internet or other computer or communications networks; providing an online searchable database in the field of books and literary works; providing a searchable online advertising guide featuring the products of others
Goods and Services
Communication services for transmitting, caching, accessing, receiving, downloading, broadcasting, sharing, displaying, formatting, and transferring text, literary works, images, visual works, audio works, data, files, documents and electronic works; transmission of text, literary works, images, visual works, audio works, data, files, documents and electronic works through a portable electronic device and computers; communication via wireless electronic reading device
Goods and Services
Electronic storage of text, literary works, images, visual works, audio works, data, files, documents and electronic works; document data transfer from one computer format to another; providing search engines; providing search platforms to allow users to request and receive text, images, visual works, literary works, audio works, data, files, documents and electronic works; providing a web site that gives computer users the ability to transmit, cache, receive, download, broadcast, display, format, transfer and share text, literary works, visual works, audio works, data, files, documents and electronic works
Classification Information
Current Trademark Owners
Party Type
30 - Original Registrant
Legal Entity Type
03 - Corporation
Trademark Owner History
Party Type
30 - Original Registrant
Legal Entity Type
03 - Corporation
Party Type
20 - Owner at Publication
Legal Entity Type
03 - Corporation
Party Type
10 - Original Applicant
Legal Entity Type
03 - Corporation
Trademark Events
| | |
| --- | --- |
| Event Date | Event Description |
| 2017-10-26 | NEW APPLICATION ENTERED IN TRAM |
| 2017-11-01 | NEW APPLICATION OFFICE SUPPLIED DATA ENTERED IN TRAM |
| 2017-11-02 | NOTICE OF DESIGN SEARCH CODE E-MAILED |
| 2018-01-31 | ASSIGNED TO EXAMINER |
| 2018-02-05 | NON-FINAL ACTION WRITTEN |
| 2018-02-05 | NON-FINAL ACTION E-MAILED |
| 2018-02-05 | NOTIFICATION OF NON-FINAL ACTION E-MAILED |
| 2018-06-26 | TEAS RESPONSE TO OFFICE ACTION RECEIVED |
| 2018-06-26 | CORRESPONDENCE RECEIVED IN LAW OFFICE |
| 2018-06-27 | TEAS/EMAIL CORRESPONDENCE ENTERED |
| 2018-07-10 | APPROVED FOR PUB - PRINCIPAL REGISTER |
| 2018-08-01 | NOTIFICATION OF NOTICE OF PUBLICATION E-MAILED |
| 2018-08-21 | PUBLISHED FOR OPPOSITION |
| 2018-08-21 | OFFICIAL GAZETTE PUBLICATION CONFIRMATION E-MAILED |
| 2018-10-16 | NOA E-MAILED - SOU REQUIRED FROM APPLICANT |
| 2019-03-26 | TEAS EXTENSION RECEIVED |
| 2019-03-26 | EXTENSION 1 FILED |
| 2019-03-26 | EXTENSION 1 GRANTED |
| 2019-03-28 | NOTICE OF APPROVAL OF EXTENSION REQUEST E-MAILED |
| 2019-08-22 | TEAS STATEMENT OF USE RECEIVED |
| 2019-09-18 | CASE ASSIGNED TO INTENT TO USE PARALEGAL |
| 2019-08-22 | USE AMENDMENT FILED |
| 2019-09-18 | STATEMENT OF USE PROCESSING COMPLETE |
| 2019-09-26 | ALLOWED PRINCIPAL REGISTER - SOU ACCEPTED |
| 2019-09-27 | NOTICE OF ACCEPTANCE OF STATEMENT OF USE E-MAILED |
| 2019-10-29 | REGISTERED-PRINCIPAL REGISTER |
| 2020-05-21 | TEAS CHANGE OF OWNER ADDRESS RECEIVED |
| 2020-05-21 | TEAS REVOKE/APP/CHANGE ADDR OF ATTY/DOM REP RECEIVED |
| 2020-05-21 | ATTORNEY/DOM.REP.REVOKED AND/OR APPOINTED |
| 2020-05-21 | TEAS CHANGE OF CORRESPONDENCE RECEIVED |
| 2020-05-21 | APPLICANT/CORRESPONDENCE CHANGES (NON-RESPONSIVE) ENTERED |
| 2022-02-01 | TEAS CHANGE OF OWNER ADDRESS RECEIVED |
| 2022-02-01 | TEAS REVOKE/APP/CHANGE ADDR OF ATTY/DOM REP RECEIVED |
| 2022-02-01 | ATTORNEY/DOM.REP.REVOKED AND/OR APPOINTED |
| 2022-02-01 | TEAS CHANGE OF CORRESPONDENCE RECEIVED |
| 2022-02-01 | APPLICANT/CORRESPONDENCE CHANGES (NON-RESPONSIVE) ENTERED |