HIP HOP LIVES MATTER - Trademark Details
Status: 700 - Registered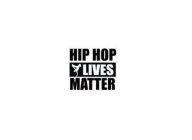 Registration Number
5364397
Word Mark
HIP HOP LIVES MATTER
Registration Number
5364397
Registration Date
2017-12-26
Mark Drawing
3000 - Illustration: Drawing or design which also includes word(s)/ letter(s)/number(s) Typeset
Design Searches
020102, 020919, 261121 - Shadows or silhouettes of men. Humans playing games or engaged in other sports. Rectangles that are completely or partially shaded.
Published for Opposition Date
2017-10-10
Law Office Assigned Location Code
N20
Employee Name
MIRANDA, JOHN SALVADOR
Statements
Indication of Colors claimed
Color is not claimed as a feature of the mark.
Description of Mark
The mark consists of the literal element "HIP HOP" written atop "LIVES" with "MATTER" beneath it. "LIVES" is written inside a block with a man, doing a one-handed handstand, preceding it.
Goods and Services
Footwear; t-shirts; hats; sweatshirts; jerseys
Classification Information
International Class
025
- Clothing, footwear, headgear. - Clothing, footwear, headgear.
Class Status Code
6 - Active
Class Status Date
2017-05-31
First Use Anywhere Date
2014-02-17
First Use In Commerce Date
2016-05-19
Current Trademark Owners
Party Type
30 - Original Registrant
Legal Entity Type
01 - Individual
Trademark Owner History
Party Type
30 - Original Registrant
Legal Entity Type
01 - Individual
Party Type
20 - Owner at Publication
Legal Entity Type
01 - Individual
Party Type
10 - Original Applicant
Legal Entity Type
01 - Individual
Trademark Events
| | |
| --- | --- |
| Event Date | Event Description |
| 2017-05-27 | NEW APPLICATION ENTERED IN TRAM |
| 2017-05-31 | NEW APPLICATION OFFICE SUPPLIED DATA ENTERED IN TRAM |
| 2017-06-01 | NOTICE OF DESIGN SEARCH CODE E-MAILED |
| 2017-08-24 | ASSIGNED TO EXAMINER |
| 2017-08-29 | APPROVED FOR PUB - PRINCIPAL REGISTER |
| 2017-08-31 | TEAS REVOKE/APP/CHANGE ADDR OF ATTY/DOM REP RECEIVED |
| 2017-08-31 | ATTORNEY/DOM.REP.REVOKED AND/OR APPOINTED |
| 2017-09-20 | NOTIFICATION OF NOTICE OF PUBLICATION E-MAILED |
| 2017-10-10 | PUBLISHED FOR OPPOSITION |
| 2017-10-10 | OFFICIAL GAZETTE PUBLICATION CONFIRMATION E-MAILED |
| 2017-12-26 | REGISTERED-PRINCIPAL REGISTER |
| 2019-04-03 | TEAS REVOKE/APP/CHANGE ADDR OF ATTY/DOM REP RECEIVED |
| 2019-04-03 | ATTORNEY/DOM.REP.REVOKED AND/OR APPOINTED |