GR - Trademark Details
Status: 641 - Non-Final Action - Mailed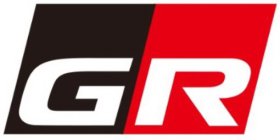 Status
641 - Non-Final Action - Mailed
Mark Drawing
3000 - Illustration: Drawing or design which also includes word(s)/ letter(s)/number(s) Typeset
Design Searches
261313, 261316, 261321 - Two quadrilaterals. Quadrilaterals touching or intersecting. Quadrilaterals that are completely or partially shaded.
Law Office Assigned Location Code
N50
Employee Name
HOWELL, MATTHEW P
Statements
Indication of Colors claimed
The color(s) black, white and red is/are claimed as a feature of the mark.
Description of Mark
The mark consists of the upper-case letter "G" in the color white against a background area of parallelogram shape in the color black, to the left of the upper-case letter "R" in the color white against a background area of parallelogram shape in the color red.
Goods and Services
Cases for smartphones; cell phone straps; telecommunication devices and apparatus; mobile phone neck straps; mobile phone cases; mobile phone accessories; loudspeakers; cabinets for loudspeakers; battery chargers for use with telephones; headphones; earphones; telephone apparatus; intercoms; mobile phones; antennas; audio- and video-receivers; camcorders; electric capacitors for telecommunication apparatus; compact disc players; digital cameras; digital photo frames; DVD players; electro-dynamic apparatus for the remote control of signals; electronic notice boards; facsimile machines; Global Positioning System (GPS) apparatus; hands free kits for phones; high-frequency apparatus; intercommunication apparatus; musical juke boxes; microphones; electric monitoring apparatus; navigation apparatus for vehicles (on-board computers); optical data media; personal stereos; portable media players; radar apparatus; radio pagers; radios; record players; remote control apparatus; satellite navigational apparatus; smartphones; sound and image recording apparatus; sound recording carriers; sound reproduction apparatus; sound transmitting apparatus; television apparatus; transmitters of electronic signals; vehicle radios; video recorders; telecommunication machines and devices for use in assisting in improving safety of car driving; audio equipment; car stereos; car televisions; in-car telephone handset cradles; protective cases for personal digital assistants; computer mouse; computer operating programs, recorded; computer programs, recorded; computer programs, downloadable; personal computers; personal computers for vehicles; tablet computers; computers for use in remote monitoring of fuel cell power generators using communication networks; carrying cases adapted for computers; covers and cases for mobile telephones; covers and cases for tablet computers and notebook computers; computer programs for mobile phones; computer programs for fuel saving drive diagnosis devices; blank USB flash drives; computer keyboards; apparatus and installations for the production of X-rays, not for medical purposes; bar code readers; central processing units; integrated circuits; computer memory devices; computer peripheral devices; computer software applications, downloadable; computer software, recorded; data processing apparatus; disks, magnetic; electronic agendas; electronic book readers; electronic pocket translators; electronic tags for goods; integrated circuit cards; interfaces for computers; lasers, not for medical purposes; light-emitting diodes (LED); magnetic data media; marine depth finders; metal detectors for industrial or military purposes; microprocessors; mouse pads; optical character readers; printed circuit boards; printed circuits; printers for use with computers; protection devices against X-rays, not for medical purposes; sonars; electronic components; electronic memory devices; electronic control apparatus and instruments for vehicles; electronic display units for vehicles; electronic cruise control apparatus; computer hardware and software; navigation computers for cars; electric safety monitoring apparatus; vehicle safety apparatus in the nature of an on-board vehicular video surveillance systems; motor vehicle adaptive cruise control devices; electronic controllers for motor vehicle braking; motor vehicle cameras and sensors for detecting road lane markers, pedestrians, objects outside of the vehicle, and relative distance thereof from a vehicle; lane departure warning alarm systems for motor vehicles; electronic motor vehicle steering systems for assisting vehicles to stay on course near the center of a lane; front collision warning alarm systems for motor vehicles; motor vehicle lighting systems to automatically activate and deactivate high beam headlights upon sensing oncoming vehicle; eyeglasses; goggles for sports; sunglasses; eyeglass cases; eyeglass chains; eyeglass cords; eyeglass frames: contact lenses; containers for contact lenses; spectacle lenses; protective helmets for automobile races; downloadable image files; pre-recorded video discs; pre-recorded videos; exposed cinematographic films; exposed slide films; slide film mounts; downloadable electronic publications
Goods and Services
Driving motors for land vehicles; engine mounts for land vehicles; engines for land vehicles; jet engines for land vehicles; motors for land vehicles; propulsion mechanisms for land vehicles; turbines for land vehicles; axle bearings for land vehicles; axles for land vehicles; axle journals; axles for vehicles; cardan shafts for vehicles; universal joints for land vehicles; wheel bearings for land vehicles; automobile chains; connecting rods for land vehicles, other than parts of motors and engines; gear boxes for land vehicles; gearing for land vehicles; hydraulic circuits for vehicles; reduction gears for land vehicles; torque converters for land vehicles; transmission chains for land vehicles; transmission shafts for land vehicles; transmissions for land vehicles; power transmission belts for land vehicles; shock absorbers for automobiles; shock absorbing springs for vehicles; suspension shock absorbers for vehicles; torsion bars for vehicles; vehicle suspension springs; brake discs for vehicles; brake linings for vehicles; brake pads for automobiles; brake segments for vehicles; brake shoes for vehicles; brakes for vehicles; boats and ships; structural parts for boats; structural parts for ships; aircraft; structural parts for aircraft; electrically powered motor vehicles; electric tricycles; buses; trucks; ambulances; racing cars; amphibious vehicles; snowmobiles; armored vehicles; fork lift trucks; camping cars; tractors; trailers; trolley buses; hearses; automobiles and structural parts therefor; structural parts for buses; structural parts for trucks; automobile bodies; automobile bonnets; automobile bumpers; automobile chassis; automobile dashboards; automobile doors; automobile door handles; automobile hoods; automobile horns; automobile seats; automobile seat covers; automobile sunroofs; automobile tires; automobile wheels; spokes for automobile wheels; inner lubes for automobile tires; automobile wheel rims; rearview mirrors for automobiles; automobile windows; automobile windscreens; automobile windshields; automobile convertible tops; safety belts for automobile seats; safety harnesses for automobile racing; safety harnesses for automobile seats; security harness for automobile scats; steering wheels for automobiles; steering wheel covers for automobiles; air bags for automobiles, buses and trucks; seat belt pre-tensioners for automobiles; brake pedals for land vehicles; direction signals for automobiles; leather upholstery for automobile seats; leather upholstery for automobiles; cigar lighters for automobiles; shaped automobile covers; mudguards for automobiles; luggage carriers for automobiles; spare wheel holders for automobiles; automobile roof racks; headlight wipers; windscreen wipers: windscreen wiper blades; motor vehicle brake control systems for applying emergency braking at low vehicle speeds; electronic brake control apparatus for automobiles; two-wheeled motor vehicles; bicycles; structural parts for motorcycles; structural parts for bicycles
Goods and Services
Key rings; jewelry cases of precious metal; trophies of precious metal; commemorative shields; pin badges; ornaments of precious metal; bracelets (jewelry); brooches (jewelry); necklaces (jewelry); pendants (jewelry); tie pins; badges of precious metal; charms (jewelry); cufflinks; shoe ornaments of precious metal; clocks; watches; horological and chronometric instruments and cases therefor; horological and chronometric instruments and parts thereof
Goods and Services
Paper gift bags for wine; bags of paper for packaging; boxes of cardboard or paper; bags of plastics, for packaging; paper; cardboard; stickers: cards; pocket memorandum books; paper notebooks; writing instruments; erasers; seals (stationery); bookmarkers; underlays for writing paper; rulers for stationery and office use; pouches for writing instruments; writing cases; drawing pads; memo blocks; stationery-type portfolios; file folders; terrestrial globes; paper bows for gift wrap; stationery; picture postcards; catalogs; calendars; magazines; books; pamphlets: newsletters; printed matter; photographs; photograph stands; plastic shopping bags
Goods and Services
Handbag frames; purse frames; horseshoes, not of metal; bags of leather, for packaging; boxes of leather or leather board; envelopes, of leather, for packaging; pouches, of leather, for packaging; leads for pets; collars for pets; clothing for pets; holders for vehicle inspection certificate; card cases; credit card cases of leather; purses; wallets; pocket wallets; coin purses, not of precious metal; suitcases; handbags; rucksacks; key cases; business card cases; bags; drawstring pouches; briefcases; wheeled shopping bags; attache cases; shopping bags; bags for sports; small backpacks; school satchels; travelling bags; tote bags; travelling cases of leather; luggage tags of leather; vanity cases, not fitted; umbrellas; walking sticks; canes; metal parts of canes and walking-sticks; handles for canes and walking-sticks
Goods and Services
Cushions; Japanese floor cushions (zabuton); pillows; mattresses; fans for personal use, non-electric; beds for household pets; dog kennels; nesting boxes for small birds; tool boxes, not of metal; wind chimes; inflatable publicity objects; upright signboards of wood or plastics
Goods and Services
Electric tooth brushes; powder compacts of precious metal sold empty; cosmetic utensils; toilet utensils; cups; mugs; dishes; beer jugs; beer mugs; servingware (dishes) for serving food; servingware (vessels) for serving beverages; liqueur sets; lunch boxes; pitchers; salad bowls; saucers; services (dishes); table plates; teapots; glass beverageware; tea canisters; tumblers for use as drinking glasses; drinking glasses; flower pots; hydroponic plant pots for home gardening; watering cans; piggy banks; vases; holders for flowers and plants; brushes for footwear; shoe horns; shoe shine cloths; shoe shine sponges and cloths; shoe-trees
Goods and Services
Towels of textile; Japanese cotton towels (tenugui); handkerchiefs of textile; woven textile goods for personal use; mosquito nets; bed sheets; comforters; quilts; duvet covers; pillowcases; bed blankets; table napkins of textile; glass cloths; shower curtains of textile or plastic; banners, not of paper; flags, not of paper; scat covers of textile; wall hangings of textile; curtains; tablecloths, not of paper; draperies
Goods and Services
Camisoles; T-shirts; clothing; coats; sweaters; cardigans; vests; waistcoats; shirts; cuffs; sport shirts; dresses; skirts; blouses; polo shins; shirts for suits; sweatshirts; trousers; wind-resistant jackets; jerseys; nightwear; underwear; swimsuits; swimming caps (bathing caps); traditional Japanese clothing; sleep masks; aprons; collar protectors for wear; socks; stockings other than special sportswear; puttees and gaiters; fur stoles; shawls; scarves; Japanese style socks (tabi); Japanese style socks covers (tabi covers); gloves (clothing); neckties; neckerchiefs; bandanas; mufflers; ear muffs; nightcaps; headgear for wear; caps (headwear); hats; visors; garters; sock suspenders; braces for clothing: waistbands; belts for clothing; footwear (other than "shoe dowels, shoe pegs, tongue or pullstrap for shoes and boots, hobnails, protective metal members for shoes and boots"); driving shoes other than special shoes for sports; sandals; slippers; mules
Goods and Services
Toys for domestic pets; home video game machines; hand-held games with liquid crystal displays; toys; stuffed toys; toy vehicles; teddy bears; dolls; go games; Japanese playing cards (utagaruta); Japanese chess (shogi games); dice; Japanese dice games (sugoroku); dice cups; Chinese checkers games; chess games; checkers games; conjuring apparatus; dominoes; playing cards; Japanese playing cards (hanafuda); mah-jong; slot machines; game machines and apparatus; billiard equipment; sports equipment, other than for climbing, surfing, water-skiing and scuba diving; golf equipment; golf balls; golf ball markers; golf gloves; golf clubs; golf club heads; fitted head covers for golf clubs; golf bags, with or without wheels; tennis implements; tennis rackets; tennis balls; fishing tackle: butterfly nets
Goods and Services
Vehicle-driving instruction; driver safety training; educational and instruction services; educational and instruction services relating to arts and crafts; educational and instruction services relating to sport; educational and instruction services relating to music and dance; educational and training services relating to games; educational services provided by schools; provision of educational examinations and tests; provision of educational information; arranging, conducting and organization of seminars; providing electronic publications from a global computer network or the Internet, not downloadable; reference libraries of literature and documentary records; book rental; organization of sports events and competitions; organization of professional golf tournaments or competitions; organization, arranging and conducting of soccer games; organization, arranging and conducting of sumo wrestling competitions; organization, arranging and conducting of boxing matches; organization, arranging and conducting of baseball games; organization of entertainment events excluding movies, shows, plays, musical performances, sports, horse races, bicycle races, boat races and auto races; arranging award ceremonies and gala evenings for entertainment purposes; conducting of live entertainment events and film festivals; conducting of film festivals; organization, arranging and conducting of auto races; providing amusement facilities
Goods and Services
Providing temporary accommodation; providing food and drink; bar services; cafe, cafeteria and restaurant services; rental of conference rooms; rental of facilities for exhibitions
Classification Information
Current Trademark Owners
Party Type
10 - Original Applicant
Legal Entity Type
03 - Corporation
Address
Please log in with your Justia account to see this address.
Correspondences
Name
CHRISTOPHER I. DONAHUE
Address
Please log in with your Justia account to see this address.
Trademark Events
| | |
| --- | --- |
| Event Date | Event Description |
| 2017-02-25 | NEW APPLICATION ENTERED IN TRAM |
| 2017-03-01 | NEW APPLICATION OFFICE SUPPLIED DATA ENTERED IN TRAM |
| 2017-03-02 | NOTICE OF DESIGN SEARCH CODE E-MAILED |
| 2017-03-03 | TEAS VOLUNTARY AMENDMENT RECEIVED |
| 2017-03-15 | ASSIGNED TO LIE |
| 2017-03-17 | TEAS VOLUNTARY AMENDMENT RECEIVED |
| 2017-03-20 | APPLICANT AMENDMENT PRIOR TO EXAMINATION - ENTERED |
| 2017-04-05 | ASSIGNED TO EXAMINER |
| 2017-04-13 | NON-FINAL ACTION WRITTEN |
| 2017-04-13 | NON-FINAL ACTION E-MAILED |
| 2017-04-13 | NOTIFICATION OF NON-FINAL ACTION E-MAILED |