RRU - Trademark Details
Status: 606 - Abandoned - No Statement Of Use Filed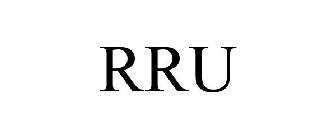 Status
606 - Abandoned - No Statement Of Use Filed
Mark Drawing
4000 - Standard character mark Typeset
Published for Opposition Date
2017-08-15
Law Office Assigned Location Code
L70
Employee Name
BUTLER, MIDGE FAE
Statements
Certification Mark Statement
The certification mark, as used or intended to be used by persons authorized by the certifier, certifies or is intended to certify that the services provided have met quality standards compliant with IPCC General Practice Guidance and guidelines, and relevant UNFCCC decisions with respect to (i) Agreed Activities; (ii) National Strategy; (iii) National Monitoring; (iv) National Reference Levels; (v) Safeguards; and (vi) Measurable Reportable Verifiable emissions.
Goods and Services
Analysis and evaluation of organizations for compliance with voluntary reporting and third-party verification of greenhouse gas emission levels in the fields of agriculture, building and materials
Classification Information
International Class
B
- Services Certification Mark. - Services Certification Mark.
Class Status Code
6 - Active
Class Status Date
2017-02-09
Correspondences
Address
Please log in with your Justia account to see this address.
Trademark Events
| | |
| --- | --- |
| Event Date | Event Description |
| 2017-02-08 | NEW APPLICATION ENTERED IN TRAM |
| 2017-02-09 | NEW APPLICATION OFFICE SUPPLIED DATA ENTERED IN TRAM |
| 2017-02-14 | TEAS VOLUNTARY AMENDMENT RECEIVED |
| 2017-03-02 | ASSIGNED TO LIE |
| 2017-03-08 | APPLICANT AMENDMENT PRIOR TO EXAMINATION - ENTERED |
| 2017-05-01 | ASSIGNED TO EXAMINER |
| 2017-05-01 | APPROVED FOR PUB - PRINCIPAL REGISTER |
| 2017-05-09 | LAW OFFICE PUBLICATION REVIEW COMPLETED |
| 2017-05-23 | WITHDRAWN FROM PUB - OG REVIEW QUERY |
| 2017-06-06 | PREVIOUS ALLOWANCE COUNT WITHDRAWN |
| 2017-06-12 | NON-FINAL ACTION WRITTEN |
| 2017-06-12 | NON-FINAL ACTION E-MAILED |
| 2017-06-12 | NOTIFICATION OF NON-FINAL ACTION E-MAILED |
| 2017-06-21 | EXAMINERS AMENDMENT -WRITTEN |
| 2017-06-21 | EXAMINERS AMENDMENT E-MAILED |
| 2017-06-21 | NOTIFICATION OF EXAMINERS AMENDMENT E-MAILED |
| 2017-06-21 | EXAMINER'S AMENDMENT ENTERED |
| 2017-06-21 | APPROVED FOR PUB - PRINCIPAL REGISTER |
| 2017-07-10 | LAW OFFICE PUBLICATION REVIEW COMPLETED |
| 2017-07-26 | NOTIFICATION OF NOTICE OF PUBLICATION E-MAILED |
| 2017-08-15 | PUBLISHED FOR OPPOSITION |
| 2017-08-15 | OFFICIAL GAZETTE PUBLICATION CONFIRMATION E-MAILED |
| 2017-10-05 | TEAS CHANGE OF CORRESPONDENCE RECEIVED |
| 2017-10-10 | NOA E-MAILED - SOU REQUIRED FROM APPLICANT |
| 2018-03-27 | TEAS REVOKE/APP/CHANGE ADDR OF ATTY/DOM REP RECEIVED |
| 2018-03-27 | ATTORNEY/DOM.REP.REVOKED AND/OR APPOINTED |
| 2018-04-10 | TEAS EXTENSION RECEIVED |
| 2018-04-10 | EXTENSION 1 FILED |
| 2018-04-10 | EXTENSION 1 GRANTED |
| 2018-04-12 | NOTICE OF APPROVAL OF EXTENSION REQUEST E-MAILED |
| 2018-11-12 | ABANDONMENT - NO USE STATEMENT FILED |
| 2018-11-13 | ABANDONMENT NOTICE MAILED - NO USE STATEMENT FILED |
| 2019-01-14 | TEAS PETITION TO REVIVE RECEIVED |
| 2019-01-14 | PETITION TO REVIVE-GRANTED |
| 2019-01-14 | EXTENSION RECEIVED WITH TEAS PETITION |
| 2019-01-15 | NOTICE OF REVIVAL - E-MAILED |
| 2019-03-06 | CASE ASSIGNED TO INTENT TO USE PARALEGAL |
| 2018-10-10 | EXTENSION 2 FILED |
| 2019-03-06 | EXTENSION 2 GRANTED |
| 2019-03-07 | NOTICE OF APPROVAL OF EXTENSION REQUEST E-MAILED |
| 2019-04-10 | TEAS EXTENSION RECEIVED |
| 2019-04-10 | EXTENSION 3 FILED |
| 2019-04-10 | EXTENSION 3 GRANTED |
| 2019-04-12 | NOTICE OF APPROVAL OF EXTENSION REQUEST E-MAILED |
| 2019-11-11 | ABANDONMENT - NO USE STATEMENT FILED |
| 2019-11-12 | ABANDONMENT NOTICE E-MAILED - NO USE STATEMENT FILED |