Image Trademark with Serial Number 86862799
Status: 606 - Abandoned - No Statement Of Use Filed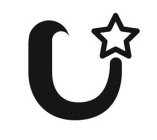 Status
606 - Abandoned - No Statement Of Use Filed
Mark Drawing
2000 - Illustration: Drawing or design without any word(s)/letter(s)/ number(s) Typeset
Design Searches
010103, 261709 - A single star with five points. Curved line(s), band(s) or bar(s).
Published for Opposition Date
2016-05-24
Law Office Assigned Location Code
L30
Employee Name
MCBRIDE, THEODORE M
Statements
Indication of Colors claimed
Color is not claimed as a feature of the mark.
Description of Mark
The mark consists of a five pointed star and a U-shaped band.
Goods and Services
Advertisement via mobile phone networks; Advertising and marketing services provided by means of indirect methods of marketing communications, namely, social media, search engine marketing, inquiry marketing, internet marketing, mobile marketing, blogging and other forms of passive, sharable or viral communications channels; Advertising and marketing services, namely, promoting the goods and services of others; Business monitoring services, namely, tracking web sites of others to provide details about user click traffic or visits to the web site; Compilation and systemization of information into computer databases; Compilation of advertisements for use as web pages on the Internet; Computerized on-line ordering featuring general consumer merchandise; Electronic processing of orders for others; On-line advertising and marketing services; Providing business information, also via internet, the cable network or other forms of data transfer; Providing information about and making referrals in the field of consumer products and services for retail services concerning products, services, events, activities, attractions and facilities in particular geographic locations; Providing a searchable on-line advertising website and guide featuring the goods and services of other vendors via the Internet; Providing a web site featuring the ratings, reviews and recommendations on products and services for commercial purposes posted by users; Providing an on-line computer database in the field of locating products, describing products, rating products, pricing products and comparing prices of products; Providing an on-line searchable database featuring business information and business contacts; Publicity and sales promotion relating to goods and services, offered and ordered by telecommunication or the electronic way; Sales promotion for third parties
Classification Information
International Class
035
- Advertising; business management; business administration; office functions. - Advertising; business management; business administration; office functions.
US Class Codes
100, 101, 102
Class Status Code
6 - Active
Class Status Date
2016-01-11
Correspondences
Address
Please log in with your Justia account to see this address.
Trademark Events
| | |
| --- | --- |
| Event Date | Event Description |
| 2016-01-04 | NEW APPLICATION ENTERED IN TRAM |
| 2016-01-11 | NEW APPLICATION OFFICE SUPPLIED DATA ENTERED IN TRAM |
| 2016-01-12 | NOTICE OF DESIGN SEARCH CODE E-MAILED |
| 2016-04-18 | ASSIGNED TO EXAMINER |
| 2016-04-19 | APPROVED FOR PUB - PRINCIPAL REGISTER |
| 2016-05-04 | NOTIFICATION OF NOTICE OF PUBLICATION E-MAILED |
| 2016-05-24 | PUBLISHED FOR OPPOSITION |
| 2016-05-24 | OFFICIAL GAZETTE PUBLICATION CONFIRMATION E-MAILED |
| 2016-07-19 | NOA E-MAILED - SOU REQUIRED FROM APPLICANT |
| 2017-01-19 | TEAS EXTENSION RECEIVED |
| 2017-01-19 | EXTENSION 1 FILED |
| 2017-01-19 | EXTENSION 1 GRANTED |
| 2017-01-21 | NOTICE OF APPROVAL OF EXTENSION REQUEST E-MAILED |
| 2017-07-19 | TEAS EXTENSION RECEIVED |
| 2017-07-19 | EXTENSION 2 FILED |
| 2017-07-19 | EXTENSION 2 GRANTED |
| 2017-07-21 | NOTICE OF APPROVAL OF EXTENSION REQUEST E-MAILED |
| 2018-01-11 | TEAS CHANGE OF CORRESPONDENCE RECEIVED |
| 2018-01-11 | TEAS EXTENSION RECEIVED |
| 2018-01-11 | EXTENSION 3 FILED |
| 2018-01-11 | EXTENSION 3 GRANTED |
| 2018-01-13 | NOTICE OF APPROVAL OF EXTENSION REQUEST E-MAILED |
| 2018-08-20 | ABANDONMENT - NO USE STATEMENT FILED |
| 2018-08-20 | ABANDONMENT NOTICE MAILED - NO USE STATEMENT FILED |