SPACE VAC - Trademark Details
Status: 604 - Abandoned - After Inter-Partes Decision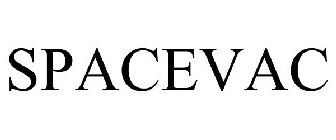 Status
604 - Abandoned - After Inter-Partes Decision
Mark Drawing
4000 - Standard character mark Typeset
Published for Opposition Date
2016-06-07
Law Office Assigned Location Code
M80
Employee Name
ARANT, LUCY B
Statements
Disclaimer with Predetermined Text
"VAC"
Description of Mark
The mark consists of one word SPACEVAC where SPACE is in horizontal position and VAC is in vertical position.
Goods and Services
Smokers' articles, namely, plastic vacuum sealed containers specially adapted for tobacco, other legal herbs used in tobacco mixes, namely Damiana, Thyme, Sage, Marshmallow leaf, White Horehound, Skullcap, Lavender, Peppermint, Uva Ursi
Pseudo Mark
SPACE VAC; SPACE VACUUM
Classification Information
International Class
034
- Tobacco; smokers' articles; matches. - Tobacco; smokers' articles; matches.
US Class Codes
002, 008, 009, 017
Class Status Code
8 - Abandoned
Class Status Date
2017-01-04
First Use Anywhere Date
2015-07-20
First Use In Commerce Date
2015-07-20
Correspondences
Address
Please log in with your Justia account to see this address.
Trademark Events
| | |
| --- | --- |
| Event Date | Event Description |
| 2016-01-08 | NEW APPLICATION OFFICE SUPPLIED DATA ENTERED IN TRAM |
| 2016-01-09 | NOTICE OF PSEUDO MARK E-MAILED |
| 2016-03-04 | ASSIGNED TO EXAMINER |
| 2016-03-09 | NON-FINAL ACTION WRITTEN |
| 2016-03-09 | NON-FINAL ACTION E-MAILED |
| 2016-03-09 | NOTIFICATION OF NON-FINAL ACTION E-MAILED |
| 2016-03-28 | TEAS RESPONSE TO OFFICE ACTION RECEIVED |
| 2016-03-28 | CORRESPONDENCE RECEIVED IN LAW OFFICE |
| 2016-03-30 | TEAS/EMAIL CORRESPONDENCE ENTERED |
| 2016-04-20 | NON-FINAL ACTION WRITTEN |
| 2016-04-20 | NON-FINAL ACTION E-MAILED |
| 2016-04-20 | NOTIFICATION OF NON-FINAL ACTION E-MAILED |
| 2016-04-20 | TEAS RESPONSE TO OFFICE ACTION RECEIVED |
| 2016-04-20 | CORRESPONDENCE RECEIVED IN LAW OFFICE |
| 2016-04-21 | TEAS/EMAIL CORRESPONDENCE ENTERED |
| 2016-04-21 | APPROVED FOR PUB - PRINCIPAL REGISTER |
| 2016-04-29 | ON HOLD - ELECTRONIC RECORD REVIEW REQUIRED |
| 2016-05-05 | ELECTRONIC RECORD REVIEW COMPLETE |
| 2016-05-18 | NOTIFICATION OF NOTICE OF PUBLICATION E-MAILED |
| 2016-06-07 | PUBLISHED FOR OPPOSITION |
| 2016-06-07 | OFFICIAL GAZETTE PUBLICATION CONFIRMATION E-MAILED |
| 2016-06-30 | EXTENSION OF TIME TO OPPOSE RECEIVED |
| 2016-10-05 | OPPOSITION INSTITUTED NO. 999999 |
| 2017-01-04 | OPPOSITION DISMISSED NO. 999999 |
| 2017-01-04 | OPPOSITION TERMINATED NO. 999999 |
| 2017-01-04 | ABANDONMENT - AFTER INTER PARTES DECISION |
| 2017-01-04 | ABANDONMENT NOTICE MAILED - INTER PARTES DECISION |