PRI PERFORMANCE REVIEW INSTITUTE REGISTRAR - Trademark Details
Status: 602 - Abandoned-Failure To Respond Or Late Response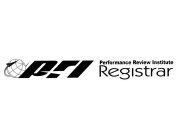 Word Mark
PRI PERFORMANCE REVIEW INSTITUTE REGISTRAR
Status
602 - Abandoned-Failure To Respond Or Late Response
Mark Drawing
3000 - Illustration: Drawing or design which also includes word(s)/ letter(s)/number(s) Typeset
Design Searches
010702, 180901, 260502, 261707 - Globes with meridians and parallel lines only. Airplanes, including gliders, propeller and jet-powered planes, ultra lights. Plain single line triangles. Lines depicting speed, propulsion, heat or wind.
Published for Opposition Date
2018-01-02
Law Office Assigned Location Code
M40
Employee Name
MONINGHOFF, KIM TERESA
Statements
Indication of Colors claimed
Color is not claimed as a feature of the mark.
Certification Mark Statement
The Certification Mark, as used or intended to be used by persons authorized by the certifier, certifies or is intended to certify that the aircraft parts and instruments provided have met the certifier's standards for record keeping, quality control, and environmental control required for use in the aerospace industry as established by audits administered by the certifier.
Disclaimer with Predetermined Text
"PERFORMANCE REVIEW INSTITUTE REGISTRAR"
Description of Mark
The mark consists of the wording "PRI Performance Review Institute Registrar" adjacent to a globe and a plane design.
Goods and Services
aircraft parts and instruments for use in the aerospace industry
Classification Information
International Class
A
- Goods Certification Mark. - Goods Certification Mark.
Class Status Code
6 - Active
Class Status Date
2015-11-30
First Use Anywhere Date
2015-08-20
First Use In Commerce Date
2015-08-20
Correspondences
Address
Please log in with your Justia account to see this address.
Prior Registrations
| | |
| --- | --- |
| Relationship Type | Reel Number |
| Prior Registration | 3377113 |
Trademark Events
| | |
| --- | --- |
| Event Date | Event Description |
| 2015-11-27 | NEW APPLICATION ENTERED IN TRAM |
| 2015-11-30 | NEW APPLICATION OFFICE SUPPLIED DATA ENTERED IN TRAM |
| 2015-12-01 | NOTICE OF DESIGN SEARCH CODE E-MAILED |
| 2016-03-16 | ASSIGNED TO EXAMINER |
| 2016-03-23 | NON-FINAL ACTION WRITTEN |
| 2016-03-23 | NON-FINAL ACTION E-MAILED |
| 2016-03-23 | NOTIFICATION OF NON-FINAL ACTION E-MAILED |
| 2016-09-23 | TEAS RESPONSE TO OFFICE ACTION RECEIVED |
| 2016-10-02 | ASSIGNED TO LIE |
| 2016-10-06 | CORRESPONDENCE RECEIVED IN LAW OFFICE |
| 2016-10-06 | TEAS/EMAIL CORRESPONDENCE ENTERED |
| 2016-10-11 | FINAL REFUSAL WRITTEN |
| 2016-10-11 | FINAL REFUSAL E-MAILED |
| 2016-10-11 | NOTIFICATION OF FINAL REFUSAL EMAILED |
| 2017-04-11 | TEAS REQUEST FOR RECONSIDERATION RECEIVED |
| 2017-04-12 | CORRESPONDENCE RECEIVED IN LAW OFFICE |
| 2017-04-12 | TEAS/EMAIL CORRESPONDENCE ENTERED |
| 2017-04-12 | APPROVED FOR PUB - PRINCIPAL REGISTER |
| 2017-04-21 | LAW OFFICE PUBLICATION REVIEW COMPLETED |
| 2017-05-09 | WITHDRAWN FROM PUB - OG REVIEW QUERY |
| 2017-05-10 | PREVIOUS ALLOWANCE COUNT WITHDRAWN |
| 2017-05-10 | NON-FINAL ACTION WRITTEN |
| 2017-05-10 | NON-FINAL ACTION E-MAILED |
| 2017-05-10 | NOTIFICATION OF NON-FINAL ACTION E-MAILED |
| 2017-06-01 | TEAS REVOKE/APP/CHANGE ADDR OF ATTY/DOM REP RECEIVED |
| 2017-06-01 | ATTORNEY/DOM.REP.REVOKED AND/OR APPOINTED |
| 2017-11-08 | TEAS RESPONSE TO OFFICE ACTION RECEIVED |
| 2017-11-08 | TEAS RESPONSE TO OFFICE ACTION RECEIVED |
| 2017-11-13 | CORRESPONDENCE RECEIVED IN LAW OFFICE |
| 2017-11-13 | TEAS/EMAIL CORRESPONDENCE ENTERED |
| 2017-11-28 | EXAMINERS AMENDMENT -WRITTEN |
| 2017-11-28 | EXAMINERS AMENDMENT E-MAILED |
| 2017-11-28 | NOTIFICATION OF EXAMINERS AMENDMENT E-MAILED |
| 2017-11-28 | EXAMINER'S AMENDMENT ENTERED |
| 2017-11-28 | APPROVED FOR PUB - PRINCIPAL REGISTER |
| 2017-12-13 | NOTIFICATION OF NOTICE OF PUBLICATION E-MAILED |
| 2018-01-02 | PUBLISHED FOR OPPOSITION |
| 2018-01-02 | OFFICIAL GAZETTE PUBLICATION CONFIRMATION E-MAILED |
| 2018-02-27 | NOA E-MAILED - SOU REQUIRED FROM APPLICANT |
| 2018-08-27 | TEAS EXTENSION RECEIVED |
| 2018-08-27 | EXTENSION 1 FILED |
| 2018-08-27 | EXTENSION 1 GRANTED |
| 2018-08-29 | NOTICE OF APPROVAL OF EXTENSION REQUEST E-MAILED |
| 2019-02-27 | TEAS STATEMENT OF USE RECEIVED |
| 2019-03-18 | CASE ASSIGNED TO INTENT TO USE PARALEGAL |
| 2019-02-27 | USE AMENDMENT FILED |
| 2019-03-18 | STATEMENT OF USE PROCESSING COMPLETE |
| 2019-03-20 | SU - NON-FINAL ACTION - WRITTEN |
| 2019-03-20 | NON-FINAL ACTION E-MAILED |
| 2019-03-20 | NOTIFICATION OF NON-FINAL ACTION E-MAILED |
| 2019-10-16 | ABANDONMENT - FAILURE TO RESPOND OR LATE RESPONSE |
| 2019-10-16 | ABANDONMENT NOTICE E-MAILED - FAILURE TO RESPOND |