KINGSWING - Trademark Details
Status: 700 - Registered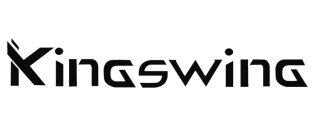 Registration Number
5011763
Registration Number
5011763
Registration Date
2016-08-02
Mark Drawing
5000 - Illustration: Drawing with word(s)/letter(s)/number(s) in Stylized form Typeset
Design Searches
261701, 261706 - Straight line(s), band(s) or bar(s). Diagonal line(s), band(s) or bar(s).
Published for Opposition Date
2016-05-17
Law Office Assigned Location Code
M20
Employee Name
HELFMAN, JUDITH MICHEL
Statements
Indication of Colors claimed
Color is not claimed as a feature of the mark.
Description of Mark
The mark consists of the stylized wording Kingswing.
Goods and Services
Aerodynamic wings for airplanes; Aeroplanes; All terrain vehicles (ATVs); Amphibious airplanes; Anti-skid chains for vehicles; Anti-theft alarms for vehicles; Arm rests for vehicles; Autogyros; Automatic guided vehicles; Baby carriages; Balance weights for vehicle wheels; Bells for motorcycles; Bicycle bells; Bicycle carriers for vehicles; Cycle bells; Drones; Electric bicycles; Electric cars; Electric motorcycles; Electric motors for motor cars; Electrically-powered aircraft; Electrically-powered scooters; Folding bikes; Four-wheeled motor vehicles; Frames for bicycles; Freewheels for bicycles; Go-karts; Ground effect vehicles; Light aircraft; Light lorries; Light trucks; Locomotives; Lug nuts for vehicle wheels; Luggage racks for bicycles; Mini-bikes; Monorail cars; Motorised wheelchairs for the disabled and those with mobility difficulties; Motorized bicycles; Motorized golf carts; Motorized golf trolleys; Motorized luggage carts; Motorized personal mobility scooters; Motorized scooters; Racing cars; Scooters; Structural parts for airplanes; Torsion bars for motor cars; Toy hauler trailers; Tricycles; Unmanned aerial vehicles (UAVs); Water scooters; Wheelchairs; Wheels for bicycles, cycles; Wheels for scooters
Classification Information
International Class
012
- Vehicles; apparatus for locomotion by land, air or water. - Vehicles; apparatus for locomotion by land, air or water.
US Class Codes
019, 021, 023, 031, 035, 044
Class Status Code
6 - Active
Class Status Date
2015-11-23
First Use Anywhere Date
2013-05-16
First Use In Commerce Date
2015-07-22
Current Trademark Owners
Party Type
30 - Original Registrant
Legal Entity Type
03 - Corporation
Trademark Owner History
Party Type
30 - Original Registrant
Legal Entity Type
03 - Corporation
Party Type
20 - Owner at Publication
Legal Entity Type
03 - Corporation
Party Type
10 - Original Applicant
Legal Entity Type
03 - Corporation
Trademark Events
| | |
| --- | --- |
| Event Date | Event Description |
| 2015-11-21 | NEW APPLICATION ENTERED IN TRAM |
| 2015-11-23 | NEW APPLICATION OFFICE SUPPLIED DATA ENTERED IN TRAM |
| 2015-11-24 | NOTICE OF DESIGN SEARCH CODE E-MAILED |
| 2016-03-11 | ASSIGNED TO EXAMINER |
| 2016-03-11 | EXAMINERS AMENDMENT -WRITTEN |
| 2016-03-11 | EXAMINERS AMENDMENT E-MAILED |
| 2016-03-11 | NOTIFICATION OF EXAMINERS AMENDMENT E-MAILED |
| 2016-03-11 | EXAMINER'S AMENDMENT ENTERED |
| 2016-03-11 | APPROVED FOR PUB - PRINCIPAL REGISTER |
| 2016-03-28 | ASSIGNED TO LIE |
| 2016-04-09 | LAW OFFICE PUBLICATION REVIEW COMPLETED |
| 2016-04-27 | NOTIFICATION OF NOTICE OF PUBLICATION E-MAILED |
| 2016-05-17 | PUBLISHED FOR OPPOSITION |
| 2016-05-17 | OFFICIAL GAZETTE PUBLICATION CONFIRMATION E-MAILED |
| 2016-08-02 | REGISTERED-PRINCIPAL REGISTER |
| 2021-08-02 | COURTESY REMINDER - SEC. 8 (6-YR) E-MAILED |