AMPLIFYRE BRANDS - Trademark Details
Status: 606 - Abandoned - No Statement Of Use Filed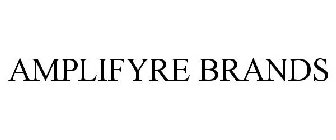 Word Mark
AMPLIFYRE BRANDS
Status
606 - Abandoned - No Statement Of Use Filed
Mark Drawing
4000 - Standard character mark Typeset
Published for Opposition Date
2016-01-12
Law Office Assigned Location Code
L10
Employee Name
CLARK, ROBERT C
Statements
Disclaimer with Predetermined Text
"BRANDS"
Goods and Services
Tobacco; Tobacco grinders; Chewing tobacco; Tobacco substitutes; cigarettes containing tobacco substitutes, not for medical purposes; cigarettes; cigarillos; cigars; electronic cigarettes; herbs for smoking; snuff; Ashtrays; humidors; cigar cases; cigarette cases; snuff boxes; tobacco pouches; tobacco jars; Lighters for smokers; Articles for use with tobacco, namely, absorbent paper for tobacco pipes, books of cigarette papers, cigar holders, cigar cutters, cigarette tips, cigarette filters, cigarette holders, cigarette paper, pocket machines for rolling cigarettes, mouthpieces for cigarette holders, pipe cleaners for tobacco pipes, pipe racks for tobacco pipes, spittoons for tobacco users, tips of yellow amber for cigar and cigarette holders, tobacco pipes
Pseudo Mark
AMPLIFIER BRANDS
Classification Information
International Class
034
- Tobacco; smokers' articles; matches. - Tobacco; smokers' articles; matches.
US Class Codes
002, 008, 009, 017
Class Status Code
6 - Active
Class Status Date
2015-08-25
Correspondences
Address
Please log in with your Justia account to see this address.
Trademark Events
| | |
| --- | --- |
| Event Date | Event Description |
| 2015-08-24 | NEW APPLICATION ENTERED IN TRAM |
| 2015-08-25 | NEW APPLICATION OFFICE SUPPLIED DATA ENTERED IN TRAM |
| 2015-08-26 | NOTICE OF PSEUDO MARK E-MAILED |
| 2015-11-19 | ASSIGNED TO EXAMINER |
| 2015-11-19 | APPROVED FOR PUB - PRINCIPAL REGISTER |
| 2015-12-24 | NOTIFICATION OF NOTICE OF PUBLICATION E-MAILED |
| 2016-01-12 | PUBLISHED FOR OPPOSITION |
| 2016-01-12 | OFFICIAL GAZETTE PUBLICATION CONFIRMATION E-MAILED |
| 2016-03-08 | NOA E-MAILED - SOU REQUIRED FROM APPLICANT |
| 2016-09-30 | TEAS REVOKE/APP/CHANGE ADDR OF ATTY/DOM REP RECEIVED |
| 2016-09-30 | ATTORNEY/DOM.REP.REVOKED AND/OR APPOINTED |
| 2016-10-10 | ABANDONMENT - NO USE STATEMENT FILED |
| 2016-10-11 | ABANDONMENT NOTICE MAILED - NO USE STATEMENT FILED |
| 2017-08-09 | TEAS CHANGE OF CORRESPONDENCE RECEIVED |