C&J'S SPECIAL - Trademark Details
Status: 602 - Abandoned-Failure To Respond Or Late Response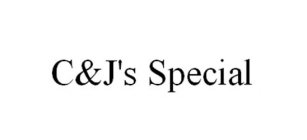 Status
602 - Abandoned-Failure To Respond Or Late Response
Mark Drawing
4000 - Standard character mark Typeset
Published for Opposition Date
2016-04-05
Law Office Assigned Location Code
M30
Employee Name
ESTELL, BRITTANY ANN
Statements
Indication of Colors claimed
Color is not claimed as a feature of the mark.
Description of Mark
The mark consists of standard characters without claim to any particular font style, size, or color.
Goods and Services
Ashtrays for smokers; Cigarette cases; Cigarette filters; Cigarette holders; Cigarettes; Cigars; Electronic cigarettes; Lighters for smokers; Tobacco; Tobacco pipes
Pseudo Mark
C AND JS SPECIAL
Classification Information
International Class
034
- Tobacco; smokers' articles; matches. - Tobacco; smokers' articles; matches.
US Class Codes
002, 008, 009, 017
Class Status Code
6 - Active
Class Status Date
2015-07-23
First Use Anywhere Date
2015-09-20
First Use In Commerce Date
2015-09-20
Correspondences
Address
Please log in with your Justia account to see this address.
Trademark Events
| | |
| --- | --- |
| Event Date | Event Description |
| 2015-07-20 | NEW APPLICATION ENTERED IN TRAM |
| 2015-07-23 | NEW APPLICATION OFFICE SUPPLIED DATA ENTERED IN TRAM |
| 2015-07-24 | NOTICE OF PSEUDO MARK E-MAILED |
| 2015-10-27 | ASSIGNED TO EXAMINER |
| 2015-10-30 | NON-FINAL ACTION WRITTEN |
| 2015-10-30 | NON-FINAL ACTION E-MAILED |
| 2015-10-30 | NOTIFICATION OF NON-FINAL ACTION E-MAILED |
| 2016-01-28 | TEAS RESPONSE TO OFFICE ACTION RECEIVED |
| 2016-01-28 | CORRESPONDENCE RECEIVED IN LAW OFFICE |
| 2016-01-28 | TEAS/EMAIL CORRESPONDENCE ENTERED |
| 2016-02-15 | APPROVED FOR PUB - PRINCIPAL REGISTER |
| 2016-02-29 | TEAS CHANGE OF CORRESPONDENCE RECEIVED |
| 2016-03-16 | NOTIFICATION OF NOTICE OF PUBLICATION E-MAILED |
| 2016-04-05 | PUBLISHED FOR OPPOSITION |
| 2016-04-05 | OFFICIAL GAZETTE PUBLICATION CONFIRMATION E-MAILED |
| 2016-05-31 | NOA E-MAILED - SOU REQUIRED FROM APPLICANT |
| 2016-08-31 | TEAS STATEMENT OF USE RECEIVED |
| 2016-09-22 | CASE ASSIGNED TO INTENT TO USE PARALEGAL |
| 2016-08-31 | USE AMENDMENT FILED |
| 2016-09-25 | STATEMENT OF USE PROCESSING COMPLETE |
| 2016-10-13 | TEAS REVOKE/APP/CHANGE ADDR OF ATTY/DOM REP RECEIVED |
| 2016-10-13 | ATTORNEY/DOM.REP.REVOKED AND/OR APPOINTED |
| 2016-10-28 | SU - NON-FINAL ACTION - WRITTEN |
| 2016-10-28 | NON-FINAL ACTION E-MAILED |
| 2016-10-28 | NOTIFICATION OF NON-FINAL ACTION E-MAILED |
| 2017-06-09 | ABANDONMENT - FAILURE TO RESPOND OR LATE RESPONSE |
| 2017-06-09 | ABANDONMENT NOTICE MAILED - FAILURE TO RESPOND |