FALLOUT 4 - Trademark Details
Status: 700 - Registered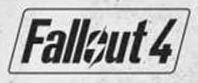 Registration Number
5670715
Registration Number
5670715
Registration Date
2019-02-05
Mark Drawing
3000 - Illustration: Drawing or design which also includes word(s)/ letter(s)/number(s) Typeset
Design Searches
011502, 261301, 270104 - Lightning or electricity. Quadrilaterals as carriers or as single or multiple line borders. Letters or numerals, including punctuation, forming representations of objects, parts of objects, or maps.
Published for Opposition Date
2015-10-27
Law Office Assigned Location Code
L80
Employee Name
REINHART, MEGHAN M
Statements
Indication of Colors claimed
Color is not claimed as a feature of the mark.
Description of Mark
The mark consists of the word "FALLOUT" and numeral "4" in a parallelogram with a lightning bolt running diagonally through the "O" in "FALLOUT".
Goods and Services
Clothing, namely, T-shirts, shirts, sweatshirts, fleece pullovers, pants, shorts; tank tops, sweaters, jerseys, jumpers, sweatpants, skirts, dresses, jackets, coats, vests, underwear, socks, warm-up suits, bodysuits, tights, leggings, leg warmers; headwear, namely, hats, caps, toques, visors, headbands, bandanas; clothing accessories, namely, belts, scarves, shawls, shoulder wraps, arm warmers, mittens, gloves
Pseudo Mark
FALLOUT FOUR; FALLOUT FOR
Classification Information
International Class
025
- Clothing, footwear, headgear. - Clothing, footwear, headgear.
Class Status Code
6 - Active
Class Status Date
2015-06-09
First Use Anywhere Date
2018-11-00
First Use In Commerce Date
2018-11-00
Current Trademark Owners
Party Type
30 - Original Registrant
Legal Entity Type
16 - Limited Liability Company
Trademark Owner History
Party Type
30 - Original Registrant
Legal Entity Type
16 - Limited Liability Company
Party Type
20 - Owner at Publication
Legal Entity Type
16 - Limited Liability Company
Party Type
10 - Original Applicant
Legal Entity Type
16 - Limited Liability Company
Prior Registrations
| | |
| --- | --- |
| Relationship Type | Reel Number |
| Prior Registration | 2181084 |
| Prior Registration | 3583756 |
| Prior Registration | 3862677 |
Foreign Application Information
| | | | |
| --- | --- | --- | --- |
| Filing Date | Application Number | Country | Foreign Priority Claim In |
| 2015-05-28 | 21114-2015 | Honduras | True |
Madrid International Filings
Original Filing Date USPTO
2015-10-12
International Registration Number
1280458
International Registration Date
2015-10-12
International Status Code
480
International Renewal Date
2025-10-12
Madrid History Events
Date
Code
Description
2018-11-21
CBPCP
PARTIAL CEASING OF EFFECT TO BE PROCESSED
2018-06-06
CBPCP
PARTIAL CEASING OF EFFECT TO BE PROCESSED
2018-06-12
CBNAR
CEASING OF EFFECT REVIEWED - NO ACTION REQUIRED BY OFFICE
2017-02-01
CBNAR
CEASING OF EFFECT REVIEWED - NO ACTION REQUIRED BY OFFICE
2019-05-06
CBPCP
PARTIAL CEASING OF EFFECT TO BE PROCESSED
2018-12-07
CBNAR
CEASING OF EFFECT REVIEWED - NO ACTION REQUIRED BY OFFICE
2015-10-16
MCERT
MANUALLY CERTIFIED
2015-10-16
APPST
IR CERTIFIED AND SENT TO IB
2017-01-04
CBPCP
PARTIAL CEASING OF EFFECT TO BE PROCESSED
2015-10-12
NEWAP
NEW APPLICATION FOR IR RECEIVED
2015-12-30
CREAT
APPLICATION FOR IR REGISTERED BY IB
2019-05-23
CBMPP
CEASING OF EFFECT PROCESSED
2019-05-23
CBPSP
PARTIAL CEASING OF EFFECT NOTICE SENT TO IB
2019-07-26
PCBNP
PARTIAL CEASING OF EFFECT PROCESSED BY IB
Trademark Events
| | |
| --- | --- |
| Event Date | Event Description |
| 2015-06-06 | NEW APPLICATION ENTERED IN TRAM |
| 2015-06-09 | NEW APPLICATION OFFICE SUPPLIED DATA ENTERED IN TRAM |
| 2015-06-10 | NOTICE OF DESIGN SEARCH CODE E-MAILED |
| 2015-09-15 | ASSIGNED TO EXAMINER |
| 2015-09-16 | APPROVED FOR PUB - PRINCIPAL REGISTER |
| 2015-09-18 | ON HOLD - ELECTRONIC RECORD REVIEW REQUIRED |
| 2015-09-22 | ELECTRONIC RECORD REVIEW COMPLETE |
| 2015-10-07 | NOTIFICATION OF NOTICE OF PUBLICATION E-MAILED |
| 2015-10-27 | PUBLISHED FOR OPPOSITION |
| 2015-10-27 | OFFICIAL GAZETTE PUBLICATION CONFIRMATION E-MAILED |
| 2015-12-22 | NOA E-MAILED - SOU REQUIRED FROM APPLICANT |
| 2016-06-14 | TEAS EXTENSION RECEIVED |
| 2016-06-14 | EXTENSION 1 FILED |
| 2016-06-14 | EXTENSION 1 GRANTED |
| 2016-06-16 | NOTICE OF APPROVAL OF EXTENSION REQUEST E-MAILED |
| 2016-12-19 | TEAS EXTENSION RECEIVED |
| 2016-12-19 | EXTENSION 2 FILED |
| 2016-12-19 | EXTENSION 2 GRANTED |
| 2016-12-21 | NOTICE OF APPROVAL OF EXTENSION REQUEST E-MAILED |
| 2017-06-22 | TEAS EXTENSION RECEIVED |
| 2017-06-22 | EXTENSION 3 FILED |
| 2017-06-22 | EXTENSION 3 GRANTED |
| 2017-06-24 | NOTICE OF APPROVAL OF EXTENSION REQUEST E-MAILED |
| 2017-12-19 | TEAS EXTENSION RECEIVED |
| 2017-12-19 | EXTENSION 4 FILED |
| 2017-12-19 | EXTENSION 4 GRANTED |
| 2017-12-21 | NOTICE OF APPROVAL OF EXTENSION REQUEST E-MAILED |
| 2018-06-22 | TEAS EXTENSION RECEIVED |
| 2018-06-25 | CASE ASSIGNED TO INTENT TO USE PARALEGAL |
| 2018-06-22 | EXTENSION 5 FILED |
| 2018-06-25 | EXTENSION 5 GRANTED |
| 2018-06-26 | NOTICE OF APPROVAL OF EXTENSION REQUEST E-MAILED |
| 2018-12-21 | TEAS STATEMENT OF USE RECEIVED |
| 2018-12-21 | USE AMENDMENT FILED |
| 2018-12-27 | STATEMENT OF USE PROCESSING COMPLETE |
| 2018-12-28 | ALLOWED PRINCIPAL REGISTER - SOU ACCEPTED |
| 2018-12-29 | NOTICE OF ACCEPTANCE OF STATEMENT OF USE E-MAILED |
| 2019-02-05 | REGISTERED-PRINCIPAL REGISTER |