BELLA VALLEY - Trademark Details
Status: 700 - Registered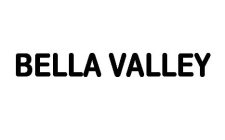 Registration Number
4823522
Registration Number
4823522
Registration Date
2015-09-29
Mark Drawing
5000 - Illustration: Drawing with word(s)/letter(s)/number(s) in Stylized form Typeset
Published for Opposition Date
2015-01-13
Law Office Assigned Location Code
M80
Employee Name
ORTIGA PALMER, RAMONA
Statements
Indication of Colors claimed
Color is not claimed as a feature of the mark.
Description of Mark
The mark consists of the wording "BELLA VALLEY" in stylized form.
Goods and Services
Alcoholic aperitif bitters; Alcoholic beverages containing fruit; Alcoholic beverages of fruit; Alcoholic cocktail mixes; Alcoholic fruit cocktail drinks; Alcoholic fruit extracts; Aperitif wines; Aperitifs; Aperitifs with a distilled alcoholic liquor base; Aperitifs with a wine base; Baijiu; Blended spirits; Chinese spirit of sorghum (gaolian-jiou); Distilled spirits of rice (awamori); Fruit wine; Liqueurs; Prepared alcoholic cocktail; Red wine; Rum; Sparkling fruit wine; Spirits; Still wines; Strawberry wine; Sweet wines; White wine; Wine; Wine-based beverage, namely, piquette
Translation of Words in Mark
The English translation of the word "BELLA" in the mark is "beautiful".
Classification Information
International Class
033
- Alcoholic beverages (except beers). - Alcoholic beverages (except beers).
Class Status Code
6 - Active
Class Status Date
2014-08-04
First Use Anywhere Date
2015-01-08
First Use In Commerce Date
2015-05-08
Current Trademark Owners
Party Type
30 - Original Registrant
Legal Entity Type
03 - Corporation
Trademark Owner History
Party Type
30 - Original Registrant
Legal Entity Type
03 - Corporation
Party Type
20 - Owner at Publication
Legal Entity Type
03 - Corporation
Party Type
10 - Original Applicant
Legal Entity Type
03 - Corporation
Trademark Events
| | |
| --- | --- |
| Event Date | Event Description |
| 2014-07-31 | NEW APPLICATION ENTERED IN TRAM |
| 2014-08-04 | NEW APPLICATION OFFICE SUPPLIED DATA ENTERED IN TRAM |
| 2014-11-11 | ASSIGNED TO EXAMINER |
| 2014-11-13 | NON-FINAL ACTION WRITTEN |
| 2014-11-13 | NON-FINAL ACTION E-MAILED |
| 2014-11-13 | NOTIFICATION OF NON-FINAL ACTION E-MAILED |
| 2014-11-18 | EXAMINERS AMENDMENT -WRITTEN |
| 2014-11-18 | EXAMINERS AMENDMENT E-MAILED |
| 2014-11-18 | NOTIFICATION OF EXAMINERS AMENDMENT E-MAILED |
| 2014-11-18 | EXAMINER'S AMENDMENT ENTERED |
| 2014-11-20 | APPROVED FOR PUB - PRINCIPAL REGISTER |
| 2014-12-06 | ASSIGNED TO LIE |
| 2014-12-06 | LAW OFFICE PUBLICATION REVIEW COMPLETED |
| 2014-12-24 | NOTIFICATION OF NOTICE OF PUBLICATION E-MAILED |
| 2015-01-13 | PUBLISHED FOR OPPOSITION |
| 2015-01-13 | OFFICIAL GAZETTE PUBLICATION CONFIRMATION E-MAILED |
| 2015-03-10 | NOA E-MAILED - SOU REQUIRED FROM APPLICANT |
| 2015-08-05 | TEAS STATEMENT OF USE RECEIVED |
| 2015-08-19 | CASE ASSIGNED TO INTENT TO USE PARALEGAL |
| 2015-08-05 | USE AMENDMENT FILED |
| 2015-08-19 | STATEMENT OF USE PROCESSING COMPLETE |
| 2015-08-25 | ALLOWED PRINCIPAL REGISTER - SOU ACCEPTED |
| 2015-08-26 | NOTICE OF ACCEPTANCE OF STATEMENT OF USE E-MAILED |
| 2015-09-29 | REGISTERED-PRINCIPAL REGISTER |
| 2020-09-29 | COURTESY REMINDER - SEC. 8 (6-YR) E-MAILED |