UNIONFASHIONLI - Trademark Details
Status: 710 - Cancelled - Section 8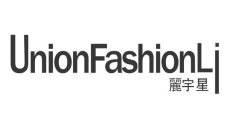 Registration Number
4699355
Status
710 - Cancelled - Section 8
Registration Number
4699355
Registration Date
2015-03-10
Mark Drawing
3000 - Illustration: Drawing or design which also includes word(s)/ letter(s)/number(s) Typeset
Design Searches
280103 - Inscriptions in Chinese, Japanese, Korean, Vietnamese or other Asian characters.
Published for Opposition Date
2014-12-23
Law Office Assigned Location Code
L90
Employee Name
ANKRAH, NAAKWAMA S
Statements
Indication of Colors claimed
Color is not claimed as a feature of the mark.
Description of Mark
The mark consists of the wording "UnionFashionLi" and Three stylized Chinese characters representing the words "Li Yu Xing" in the pinyin Chinese romanization system.
Goods and Services
Masquerade costumes; Wedding dresses; Wedding gowns
Pseudo Mark
UNION FASHION LI
Pseudo Mark
UNION FASHION LI
Transliteration Statement
The non-Latin characters in the mark transliterate to "Li Yu Xing" and this means "Beautiful Universe Stars" in English.
Classification Information
International Class
025
- Clothing, footwear, headgear. - Clothing, footwear, headgear.
Class Status Code
2 - Sec. 8 - Entire Registration
Class Status Date
2021-12-03
First Use Anywhere Date
2012-07-04
First Use In Commerce Date
2013-08-20
Correspondences
Address
Please log in with your Justia account to see this address.
Trademark Events
| | |
| --- | --- |
| Event Date | Event Description |
| 2014-07-29 | NEW APPLICATION ENTERED IN TRAM |
| 2014-08-04 | NEW APPLICATION OFFICE SUPPLIED DATA ENTERED IN TRAM |
| 2014-08-05 | NOTICE OF DESIGN SEARCH CODE E-MAILED |
| 2014-11-08 | ASSIGNED TO EXAMINER |
| 2014-11-14 | APPROVED FOR PUB - PRINCIPAL REGISTER |
| 2014-12-03 | NOTIFICATION OF NOTICE OF PUBLICATION E-MAILED |
| 2014-12-23 | PUBLISHED FOR OPPOSITION |
| 2014-12-23 | OFFICIAL GAZETTE PUBLICATION CONFIRMATION E-MAILED |
| 2015-03-10 | REGISTERED-PRINCIPAL REGISTER |
| 2017-11-13 | TEAS CHANGE OF CORRESPONDENCE RECEIVED |
| 2020-03-10 | COURTESY REMINDER - SEC. 8 (6-YR) E-MAILED |
| 2021-12-03 | CANCELLED SEC. 8 (6-YR) |