TG TEAMGIANT - Trademark Details
Status: 710 - Cancelled - Section 8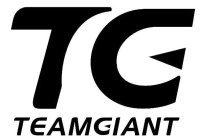 Registration Number
4684696
Status
710 - Cancelled - Section 8
Registration Number
4684696
Registration Date
2015-02-10
Mark Drawing
5000 - Illustration: Drawing with word(s)/letter(s)/number(s) in Stylized form Typeset
Published for Opposition Date
2014-11-25
Law Office Assigned Location Code
L20
Employee Name
REAMS, CHRISTOPHER THO
Statements
Indication of Colors claimed
Color is not claimed as a feature of the mark.
Description of Mark
The mark consists of two stylized letters "TG", and the stylized word "TEAMGIANT" at the bottom. The letter "G" appearing in the mark formed by a curved band and an arrowhead.
Goods and Services
Cigarette filters; Cigarettes; Cigarettes containing tobacco substitutes not for medical purposes; Electronic cigarettes; Humidors; Lighters for smokers; Liquefied gas cylinders for cigarette lighters; Pipe tobacco; Tobacco; Tobacco pipes
Translation of Words in Mark
The wording "TG" has no meaning in a foreign language.
Classification Information
International Class
034
- Tobacco; smokers' articles; matches. - Tobacco; smokers' articles; matches.
US Class Codes
002, 008, 009, 017
Class Status Code
2 - Sec. 8 - Entire Registration
Class Status Date
2021-09-17
First Use Anywhere Date
2011-05-17
First Use In Commerce Date
2013-01-11
Correspondences
Address
Please log in with your Justia account to see this address.
Trademark Events
| | |
| --- | --- |
| Event Date | Event Description |
| 2014-07-08 | NEW APPLICATION ENTERED IN TRAM |
| 2014-07-10 | NEW APPLICATION OFFICE SUPPLIED DATA ENTERED IN TRAM |
| 2014-07-11 | NOTICE OF PSEUDO MARK E-MAILED |
| 2014-10-15 | ASSIGNED TO EXAMINER |
| 2014-10-16 | APPROVED FOR PUB - PRINCIPAL REGISTER |
| 2014-11-05 | NOTIFICATION OF NOTICE OF PUBLICATION E-MAILED |
| 2014-11-25 | PUBLISHED FOR OPPOSITION |
| 2014-11-25 | OFFICIAL GAZETTE PUBLICATION CONFIRMATION E-MAILED |
| 2015-02-10 | REGISTERED-PRINCIPAL REGISTER |
| 2020-02-10 | COURTESY REMINDER - SEC. 8 (6-YR) E-MAILED |
| 2021-09-17 | CANCELLED SEC. 8 (6-YR) |