Image Trademark with Serial Number 86290129
Status: 710 - Cancelled - Section 8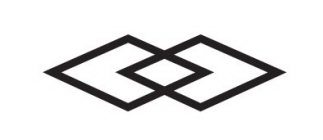 Registration Number
4740714
Status
710 - Cancelled - Section 8
Registration Number
4740714
Registration Date
2015-05-19
Mark Drawing
2000 - Illustration: Drawing or design without any word(s)/letter(s)/ number(s) Typeset
Design Searches
260701, 260713 - Plain diamonds with single or multiple line borders. Two diamonds.
Published for Opposition Date
2014-08-19
Law Office Assigned Location Code
M90
Employee Name
HUSSAIN, TASNEEM
Statements
Indication of Colors claimed
Color is not claimed as a feature of the mark.
Description of Mark
The mark consists of two interlocking diamond shapes.
Goods and Services
Headgear, namely, hats and caps; Head scarves; Scarves; Shoulder scarves; Silk scarves; Dress shirts; Golf shirts; Knit shirts; T shirts, Night shirts; Polo shirts; Shirts; Shirts for suits; Sleep shirts; Capri pants; Cargo pants; Denim pants; Pants; Sweat pants; Skirt suits; Skirts; Skirts and dresses; Dress suits; Dresses; Dressing gowns; Swimsuits; Hats; Socks; Underwear; Women's underwear; Bermuda shorts; Gym shorts; Shorts; Sweat shorts; Sandals; Jackets; Leather jackets; Gloves; Lingerie; Blouses, Pajama; Ski boot bags, Shoes, Belts, Vest; Snow suits; Sweaters, Jogging suits
Classification Information
International Class
025
- Clothing, footwear, headgear. - Clothing, footwear, headgear.
Class Status Code
2 - Sec. 8 - Entire Registration
Class Status Date
2021-11-26
First Use Anywhere Date
2015-01-23
First Use In Commerce Date
2015-01-23
Correspondences
Name
RICHARD L MORRIS JR ESQ
Address
Please log in with your Justia account to see this address.
Trademark Events
| | |
| --- | --- |
| Event Date | Event Description |
| 2014-05-27 | NEW APPLICATION ENTERED IN TRAM |
| 2014-06-05 | NEW APPLICATION OFFICE SUPPLIED DATA ENTERED IN TRAM |
| 2014-06-06 | NOTICE OF DESIGN SEARCH CODE E-MAILED |
| 2014-07-16 | ASSIGNED TO EXAMINER |
| 2014-07-16 | APPROVED FOR PUB - PRINCIPAL REGISTER |
| 2014-07-30 | NOTIFICATION OF NOTICE OF PUBLICATION E-MAILED |
| 2014-08-19 | PUBLISHED FOR OPPOSITION |
| 2014-08-19 | OFFICIAL GAZETTE PUBLICATION CONFIRMATION E-MAILED |
| 2014-10-14 | NOA E-MAILED - SOU REQUIRED FROM APPLICANT |
| 2015-03-12 | TEAS STATEMENT OF USE RECEIVED |
| 2015-04-14 | CASE ASSIGNED TO INTENT TO USE PARALEGAL |
| 2015-03-12 | USE AMENDMENT FILED |
| 2015-04-15 | STATEMENT OF USE PROCESSING COMPLETE |
| 2015-04-16 | ALLOWED PRINCIPAL REGISTER - SOU ACCEPTED |
| 2015-04-17 | NOTICE OF ACCEPTANCE OF STATEMENT OF USE E-MAILED |
| 2015-05-19 | REGISTERED-PRINCIPAL REGISTER |
| 2019-03-28 | TEAS CHANGE OF OWNER ADDRESS RECEIVED |
| 2019-03-28 | APPLICANT/CORRESPONDENCE CHANGES (NON-RESPONSIVE) ENTERED |
| 2020-05-19 | COURTESY REMINDER - SEC. 8 (6-YR) E-MAILED |
| 2020-08-11 | TEAS CHANGE OF OWNER ADDRESS RECEIVED |
| 2020-08-11 | TEAS REVOKE/APP/CHANGE ADDR OF ATTY/DOM REP RECEIVED |
| 2020-08-11 | ATTORNEY/DOM.REP.REVOKED AND/OR APPOINTED |
| 2020-08-11 | TEAS CHANGE OF CORRESPONDENCE RECEIVED |
| 2020-08-11 | APPLICANT/CORRESPONDENCE CHANGES (NON-RESPONSIVE) ENTERED |
| 2021-11-16 | TEAS REVOKE/APP/CHANGE ADDR OF ATTY/DOM REP RECEIVED |
| 2021-11-16 | ATTORNEY/DOM.REP.REVOKED AND/OR APPOINTED |
| 2021-11-16 | TEAS CHANGE OF CORRESPONDENCE RECEIVED |
| 2021-11-26 | CANCELLED SEC. 8 (6-YR) |