Image Trademark with Serial Number 86267434
Status: 702 - Section 8 & 15-Accepted And Acknowledged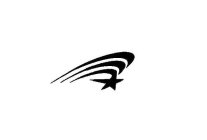 Registration Number
4687472
Status
702 - Section 8 & 15-Accepted And Acknowledged
Registration Number
4687472
Registration Date
2015-02-17
Mark Drawing
2000 - Illustration: Drawing or design without any word(s)/letter(s)/ number(s) Typeset
Design Searches
010106, 261709 - Stars with rays or radiating lines. Curved line(s), band(s) or bar(s).
Published for Opposition Date
2014-12-02
Law Office Assigned Location Code
L30
Employee Name
MCBRIDE, THEODORE M
Statements
Indication of Colors claimed
Color is not claimed as a feature of the mark.
Description of Mark
The mark consists of shooting star design.
Goods and Services
Mouse pads; Lanyards for eyeglasses; Downloadable electronic publications in the nature of newsletters, magazines and journals primarily in the field of labor union news and articles relating to politics, economics, law, labor, employment and workplace issues and topics
Goods and Services
Pens; printed publications in the nature of newsletters, magazines and journals primarily in the field of labor union news and articles relating to politics, economics, law, labor, employment and workplace issues and topics
Goods and Services
Plastic key rings
Goods and Services
Portable coolers, thermal insulated bags for food, mugs
Goods and Services
Lanyards for holding badges and keys
Goods and Services
Cloth banners
Classification Information
Current Trademark Owners
Party Type
30 - Original Registrant
Legal Entity Type
07 - Unincorporated Association
Trademark Owner History
Party Type
30 - Original Registrant
Legal Entity Type
07 - Unincorporated Association
Party Type
20 - Owner at Publication
Legal Entity Type
07 - Unincorporated Association
Party Type
10 - Original Applicant
Legal Entity Type
07 - Unincorporated Association
Prior Registrations
| | |
| --- | --- |
| Relationship Type | Reel Number |
| Prior Registration | 3476027 |
| Prior Registration | 3556282 |
| Prior Registration | 3556285 |
Trademark Events
| | |
| --- | --- |
| Event Date | Event Description |
| 2014-05-03 | NEW APPLICATION ENTERED IN TRAM |
| 2014-05-14 | NEW APPLICATION OFFICE SUPPLIED DATA ENTERED IN TRAM |
| 2014-05-15 | NOTICE OF DESIGN SEARCH CODE E-MAILED |
| 2014-08-11 | ASSIGNED TO EXAMINER |
| 2014-08-13 | APPROVED FOR PUB - PRINCIPAL REGISTER |
| 2014-09-02 | WITHDRAWN FROM PUB - OG REVIEW QUERY |
| 2014-09-15 | PREVIOUS ALLOWANCE COUNT WITHDRAWN |
| 2014-10-06 | EXAMINERS AMENDMENT -WRITTEN |
| 2014-10-06 | EXAMINERS AMENDMENT E-MAILED |
| 2014-10-06 | NOTIFICATION OF EXAMINERS AMENDMENT E-MAILED |
| 2014-10-06 | EXAMINER'S AMENDMENT ENTERED |
| 2014-10-06 | APPROVED FOR PUB - PRINCIPAL REGISTER |
| 2014-10-27 | ASSIGNED TO LIE |
| 2014-10-28 | LAW OFFICE PUBLICATION REVIEW COMPLETED |
| 2014-11-12 | NOTIFICATION OF NOTICE OF PUBLICATION E-MAILED |
| 2014-12-02 | PUBLISHED FOR OPPOSITION |
| 2014-12-02 | OFFICIAL GAZETTE PUBLICATION CONFIRMATION E-MAILED |
| 2015-02-17 | REGISTERED-PRINCIPAL REGISTER |
| 2020-02-17 | COURTESY REMINDER - SEC. 8 (6-YR) E-MAILED |
| 2021-02-16 | TEAS SECTION 8 & 15 RECEIVED |
| 2021-06-25 | CASE ASSIGNED TO POST REGISTRATION PARALEGAL |
| 2021-06-25 | REGISTERED - SEC. 8 (6-YR) ACCEPTED & SEC. 15 ACK. |
| 2021-06-25 | NOTICE OF ACCEPTANCE OF SEC. 8 & 15 - E-MAILED |