AG - Trademark Details
Status: 710 - Cancelled - Section 8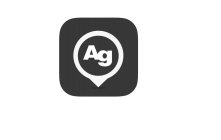 Registration Number
4701361
Status
710 - Cancelled - Section 8
Registration Number
4701361
Registration Date
2015-03-10
Mark Drawing
3000 - Illustration: Drawing or design which also includes word(s)/ letter(s)/number(s) Typeset
Design Searches
260121, 260128, 260921 - Circles that are totally or partially shaded. Miscellaneous circular designs with an irregular circumference. Squares that are completely or partially shaded.
Published for Opposition Date
2014-09-16
Law Office Assigned Location Code
M30
Employee Name
OLANDRIA, WARREN L
Statements
Indication of Colors claimed
Color is not claimed as a feature of the mark.
Description of Mark
The mark consists of letters "A" in upper case and "g" in lower case inside a shaded circle with a pointer on the bottom portion of the circle superimposed on the center of a shaded square with rounded corners.
Goods and Services
Advertising real property for rent/sale by others via the Internet; providing consumer information and consumer business advice in the field of home buying via the Internet; providing real estate rental and leasing information guides and directories via a global computer network; providing an advertising medium for apartment owners and managers; advertising real estate properties for rental over the Internet, mobile devices and wireless communications devices; promotional services, namely, promoting the goods of others by providing prospective apartment shoppers and renters with a website containing a directory of apartments, condos and homes for rent or lease featuring text and photographic information over the Internet concerning the availability, price, location and description of residential real property of others to prospective renters; providing advertising space online or in a directory that allows owners and managers of residential real property to promote their housing and apartment properties through offering prospective tenants video walk-throughs, property descriptions, price, availability, location, maps and other information that would be influential to a prospective tenant in making a rental decision; developing property management community websites for others
Classification Information
International Class
035
- Advertising; business management; business administration; office functions. - Advertising; business management; business administration; office functions.
US Class Codes
100, 101, 102
Class Status Code
2 - Sec. 8 - Entire Registration
Class Status Date
2021-11-26
First Use Anywhere Date
2014-04-30
First Use In Commerce Date
2014-04-30
Correspondences
Address
Please log in with your Justia account to see this address.
Trademark Events
| | |
| --- | --- |
| Event Date | Event Description |
| 2014-04-18 | NEW APPLICATION ENTERED IN TRAM |
| 2014-04-29 | NEW APPLICATION OFFICE SUPPLIED DATA ENTERED IN TRAM |
| 2014-04-30 | NOTICE OF DESIGN SEARCH CODE E-MAILED |
| 2014-07-25 | ASSIGNED TO EXAMINER |
| 2014-08-09 | APPROVED FOR PUB - PRINCIPAL REGISTER |
| 2014-08-27 | NOTIFICATION OF NOTICE OF PUBLICATION E-MAILED |
| 2014-09-16 | PUBLISHED FOR OPPOSITION |
| 2014-09-16 | OFFICIAL GAZETTE PUBLICATION CONFIRMATION E-MAILED |
| 2014-11-11 | NOA E-MAILED - SOU REQUIRED FROM APPLICANT |
| 2014-12-11 | TEAS STATEMENT OF USE RECEIVED |
| 2015-01-27 | CASE ASSIGNED TO INTENT TO USE PARALEGAL |
| 2014-12-11 | USE AMENDMENT FILED |
| 2015-01-30 | STATEMENT OF USE PROCESSING COMPLETE |
| 2015-01-30 | ALLOWED PRINCIPAL REGISTER - SOU ACCEPTED |
| 2015-01-31 | NOTICE OF ACCEPTANCE OF STATEMENT OF USE E-MAILED |
| 2015-03-10 | REGISTERED-PRINCIPAL REGISTER |
| 2015-03-18 | AUTOMATIC UPDATE OF ASSIGNMENT OF OWNERSHIP |
| 2017-09-15 | TEAS CHANGE OF OWNER ADDRESS RECEIVED |
| 2017-09-15 | APPLICANT/CORRESPONDENCE CHANGES (NON-RESPONSIVE) ENTERED |
| 2018-10-16 | TEAS REVOKE/APP/CHANGE ADDR OF ATTY/DOM REP RECEIVED |
| 2018-10-16 | ATTORNEY/DOM.REP.REVOKED AND/OR APPOINTED |
| 2019-04-08 | TEAS REVOKE/APP/CHANGE ADDR OF ATTY/DOM REP RECEIVED |
| 2019-04-08 | ATTORNEY/DOM.REP.REVOKED AND/OR APPOINTED |
| 2020-03-10 | COURTESY REMINDER - SEC. 8 (6-YR) E-MAILED |
| 2021-04-22 | ASSIGNMENT OF OWNERSHIP NOT UPDATED AUTOMATICALLY |
| 2021-04-29 | ASSIGNMENT OF OWNERSHIP NOT UPDATED AUTOMATICALLY |
| 2021-05-19 | ASSIGNMENT OF OWNERSHIP NOT UPDATED AUTOMATICALLY |
| 2021-11-26 | CANCELLED SEC. 8 (6-YR) |