GG - Trademark Details
Status: 604 - Abandoned - After Inter-Partes Decision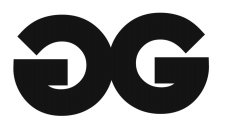 Status
604 - Abandoned - After Inter-Partes Decision
Mark Drawing
5000 - Illustration: Drawing with word(s)/letter(s)/number(s) in Stylized form Typeset
Published for Opposition Date
2014-10-07
Law Office Assigned Location Code
N10
Employee Name
ZAK, HENRY S
Statements
Indication of Colors claimed
Color is not claimed as a feature of the mark.
Description of Mark
The mark consists of a stylized backwards letter "G" and a stylized letter "G".
Goods and Services
Bathing suits; Capris; Coats; Footwear; Gloves; Headwear; Jackets; Jeans; Jerseys; Pants; Shirts; Shorts; Skirts; Sweatbands; Swimsuits; Tights; Underwear; Vests
Classification Information
International Class
025
- Clothing, footwear, headgear. - Clothing, footwear, headgear.
Class Status Code
8 - Abandoned
Class Status Date
2015-07-06
First Use Anywhere Date
2011-12-01
First Use In Commerce Date
2011-12-01
Correspondences
Name
GREYNOBLE SPORTSWEAR LLC
Address
Please log in with your Justia account to see this address.
Trademark Events
| | |
| --- | --- |
| Event Date | Event Description |
| 2013-11-01 | NEW APPLICATION ENTERED IN TRAM |
| 2013-11-05 | NEW APPLICATION OFFICE SUPPLIED DATA ENTERED IN TRAM |
| 2014-02-14 | ASSIGNED TO EXAMINER |
| 2014-02-22 | SUSPENSION LETTER WRITTEN |
| 2014-02-22 | LETTER OF SUSPENSION E-MAILED |
| 2014-02-22 | NOTIFICATION OF LETTER OF SUSPENSION E-MAILED |
| 2014-08-25 | ASSIGNED TO LIE |
| 2014-08-27 | LIE CHECKED SUSP - TO ATTY FOR ACTION |
| 2014-08-28 | APPROVED FOR PUB - PRINCIPAL REGISTER |
| 2014-09-04 | LAW OFFICE PUBLICATION REVIEW COMPLETED |
| 2014-09-17 | NOTIFICATION OF NOTICE OF PUBLICATION E-MAILED |
| 2014-10-07 | PUBLISHED FOR OPPOSITION |
| 2014-10-07 | OFFICIAL GAZETTE PUBLICATION CONFIRMATION E-MAILED |
| 2014-11-05 | EXTENSION OF TIME TO OPPOSE RECEIVED |
| 2015-02-02 | OPPOSITION INSTITUTED NO. 999999 |
| 2015-07-06 | OPPOSITION SUSTAINED NO. 999999 |
| 2015-07-06 | OPPOSITION TERMINATED NO. 999999 |
| 2015-07-06 | ABANDONMENT - AFTER INTER PARTES DECISION |
| 2015-07-06 | ABANDONMENT NOTICE MAILED - INTER PARTES DECISION |