POWERFIX - Trademark Details
Status: 704 - Partial Section 8 Accepted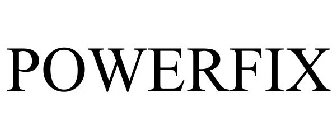 Registration Number
4559238
Status
704 - Partial Section 8 Accepted
Registration Number
4559238
Registration Date
2014-07-01
Mark Drawing
4000 - Standard character mark Typeset
Published for Opposition Date
2014-04-15
Law Office Assigned Location Code
M60
Employee Name
EINSTEIN, MATTHEW T
Statements
Certificate of Correction for Registration
In the statement, line 2, "StiftsbergstraÃYe 1" should be deleted, and "Stiftsbergstrasse 1" should be inserted. Line 3, "74167" should be deleted and "74172" should be inserted.
Goods and Services
Chemicals used in industry; [ aromatic solvents for industrial and commercial use ]
Goods and Services
[ Paints, varnishes, lacquers; ] rust preservatives in the nature of a coating; colorants; [ dyes, namely, oil soluble dyes and acid dyes; mordant dyes; thinners and thickeners for paints and lacquers ]
Goods and Services
[ Bleaching preparations and other substances for laundry use, namely, fabric softeners for laundry use, detergents and starches for laundry use; lacquer removing preparations, paint stripping preparations ]
Goods and Services
[ Metal clamping tables, namely, metal form work tables; metal trestles for use as table supports; metal scaffolding and ] ladders; [ metal building materials, namely, soffits and fascia, cladding, wall framing made primarily of metal; ] non-electric cables and wires of common metal; hardware, namely, clamps and non-electric cords of metal; [ metal transport containers; tool chests of metal sold empty; closures of metal for containers; ] locks of metal; ironmongery, namely, washers, nuts, gate latches, [ common metal drawer pulls, pulleys, springs, buckles and thimbles; ] small items of metal hardware, namely, dowel bars, nails, cotter pins, screws, nuts, [ cable junction sleeves, ] hooks, [ springs, restraint straps for holding planted trees in an upward position, cable clamps, all of metal; bindings of metal; metal furniture fittings; metal building fittings, namely, metal connectors for structure joints, ceiling supports of metal and cable trays and trim ]
Goods and Services
[ Machines and machine tools, namely, sharpening machines, drilling machines, power operated saws, table saws, electric and gas welding machines, power drills and sanding machines; drilling and boring machines; saw machines; electric arc welding machines; planing machines; cutting machines; electric glue guns; multi-purpose high pressure washers; steam cleaning machines ]
Goods and Services
Hand tools and hand operated implements, namely, screwdrivers, [ shovels, ] wrenches, hammers, [ lawn aerators, ] hatchets, vices, [ paint scrapers, loppers, ] wire cutters, wire crimpers, sanders, [ pruners, and planers; ] knives; cutlery; [ knife sharpeners; clamps for carpenters; ] hand tools, namely, saws [ and blades therefor; scissors; ] hammers; [ hand tools, namely, drills; axes; ] screwing tools, namely, screwdrivers; hand operated cutting tools; sanding discs, namely, sanding pads for non-electric, hand-operated sanders; [ bits for hand drills ]
Goods and Services
[ Scientific, surveying, photographic, cinematographic, optical, weighing, ]measuring, [ signaling and checking and ] supervision apparatus and instruments, namely, scales, [ and compasses, optical mirrors, ] surveying [ machines and ] instruments, photographic [ projectors and ] cameras, [ cinematographic cameras and projectors, weighing machines, ] instruments for measuring length and distance, [ rotating lights for use in signaling, signaling buoys, and microscopes; fire-extinguishing apparatus; magnifying apparatus, namely, magnifying glasses and lenses; vehicle warning triangles; time switches, namely, electric flasher switches; ] spirit levels; [ safety vests, namely, life vests; headgear, namely, hard hats and protective helmets ]
Goods and Services
[ Hearing protectors, namely, hearing aids ]
Goods and Services
[ Apparatus for lighting, heating, steam generating, cooking, refrigerating, drying, ventilating, water supply and sanitary purposes, namely, clothes dryers, refrigerators, heating boilers, cooking ovens and oven ventilator hoods, electric light bulbs, ] electric lamps, [ light diffusers, air conditioning installations, air purifying ] apparatus and [ machines, filters for air conditioning, central heating radiators, air-reheaters in the nature of heat exchangers, air-driers in the nature of dehumidifiers, dryers for the removal of water vapor from compressed air and gases; electric hair dryers; electric toasters; apparatus and ]instruments for lighting, namely, flashlights; [ lamps; electric night lights; electric lighting fixtures, namely, power failure backup safety lamps; pocket searchlights; light emitting diode lighting fixtures ]
Goods and Services
[ Vehicles, namely, land vehicles; sack trucks, namely, dump trucks; wheelbarrows; transport bogies, namely, railway bogies ]
Goods and Services
[ Artists' materials, namely, pencils and pastels; ] paint brushes; [ packaging materials made of plastic, namely, plastic bags, folders and bubble packs for use in packaging; ] painters' brushes; [ canvas for painting; palettes for painters; ] house painters' rollers; [ painting templates, namely, painting stencils; painters' easels; masking films, namely, masking paper ]
Goods and Services
[ Furniture of metal; furniture; furniture parts; non-metal industrial work tables; non-metal clamping tables, namely, furniture tables with clamps; non-metal cupboards; ] non-metal tool walls, namely, wall mounted tool racks; [ non-metal support blocks, namely, support arms for hanging general household items; non-metal ladders; non-metal containers for commercial use; ] non-metal tool boxes; [ non-metal dowels, screws and ] cable clips; [ metal cupboards ]
Goods and Services
[ Household and kitchen utensils and containers, namely, graters, sieves, spatulas, mixing and serving spoons, strainers, cooking forks, serving tongs, turners, whisks, hand-operated pepper grinders, non-electric egg beaters, hand-operated mixers, namely, mixing spoons, non-electric fruit squeezers, potato mashers; salt and pepper mills, salad spinners, shoe brushes, tub brushes, toilet brushes, and clothes brushes, non-electric kitchen containers not made of precious metal and vegetable dishes; articles for cleaning purposes, namely, mops and brooms, steel wool and cleaning cloths, dusters, cleaning mitts of fabric; brush-making materials; wire brushes, not being machine parts; cleaning sponges; steel wool; buckets; ] work gloves
Goods and Services
Ropes; tarpaulins; [ sacks for the transportation or storage of materials in bulk; and ] cables, not of metal
Goods and Services
[ Textiles and textile goods, namely, wall hangings of textile, bed and table linen; bed covers; cotton and woolen cloth; felt; felt table runners ]
Goods and Services
Clothing, namely, [ shoes, headgear in the nature of hats and caps, ] work clothing in the nature of work overalls, [ work vests, ] work trousers, [ and work shoes ]
Classification Information
Current Trademark Owners
Party Type
30 - Original Registrant
Legal Entity Type
99 - Other (kommanditgesellschaft (kg)).
Trademark Owner History
Party Type
30 - Original Registrant
Legal Entity Type
99 - Other (kommanditgesellschaft (kg)).
Party Type
20 - Owner at Publication
Legal Entity Type
99 - Other (kommanditgesellschaft (kg)).
Party Type
10 - Original Applicant
Legal Entity Type
99 - Other (kommanditgesellschaft (kg)).
Prior Registrations
| | |
| --- | --- |
| Relationship Type | Reel Number |
| Prior Registration | 3864442 |
Foreign Application Information
| | | | |
| --- | --- | --- | --- |
| Filing Date | Application Number | Country | Foreign Priority Claim In |
| | | EM | False |
Trademark Events
| | |
| --- | --- |
| Event Date | Event Description |
| 2013-10-17 | NEW APPLICATION ENTERED IN TRAM |
| 2013-10-21 | NEW APPLICATION OFFICE SUPPLIED DATA ENTERED IN TRAM |
| 2013-10-22 | NOTICE OF PSEUDO MARK E-MAILED |
| 2013-12-02 | ASSIGNED TO EXAMINER |
| 2013-12-03 | PRIORITY ACTION WRITTEN |
| 2013-12-03 | PRIORITY ACTION E-MAILED |
| 2013-12-03 | NOTIFICATION OF PRIORITY ACTION E-MAILED |
| 2014-01-31 | TEAS RESPONSE TO OFFICE ACTION RECEIVED |
| 2014-01-31 | CORRESPONDENCE RECEIVED IN LAW OFFICE |
| 2014-01-31 | TEAS/EMAIL CORRESPONDENCE ENTERED |
| 2014-02-03 | APPROVED FOR PUB - PRINCIPAL REGISTER |
| 2014-02-22 | ASSIGNED TO LIE |
| 2014-02-22 | LAW OFFICE PUBLICATION REVIEW COMPLETED |
| 2014-03-09 | WITHDRAWN FROM PUB - OG REVIEW QUERY |
| 2014-03-10 | PREVIOUS ALLOWANCE COUNT WITHDRAWN |
| 2014-03-12 | EXAMINERS AMENDMENT -WRITTEN |
| 2014-03-12 | EXAMINERS AMENDMENT E-MAILED |
| 2014-03-12 | NOTIFICATION OF EXAMINERS AMENDMENT E-MAILED |
| 2014-03-12 | EXAMINER'S AMENDMENT ENTERED |
| 2014-03-12 | APPROVED FOR PUB - PRINCIPAL REGISTER |
| 2014-03-13 | LAW OFFICE PUBLICATION REVIEW COMPLETED |
| 2014-03-26 | NOTIFICATION OF NOTICE OF PUBLICATION E-MAILED |
| 2014-04-15 | PUBLISHED FOR OPPOSITION |
| 2014-04-15 | OFFICIAL GAZETTE PUBLICATION CONFIRMATION E-MAILED |
| 2014-07-01 | REGISTERED-PRINCIPAL REGISTER |
| 2015-01-06 | TEAS CHANGE OF CORRESPONDENCE RECEIVED |
| 2015-01-06 | TEAS SECTION 7 REQUEST RECEIVED |
| 2015-01-07 | CASE ASSIGNED TO POST REGISTRATION PARALEGAL |
| 2015-01-08 | POST REGISTRATION ACTION MAILED - SEC. 7 |
| 2015-03-09 | TEAS RESPONSE TO OFFICE ACTION-POST REG RECEIVED |
| 2015-03-11 | CORRECTION UNDER SECTION 7 ¿ PROCESSED |
| 2018-02-13 | TEAS REVOKE/APP/CHANGE ADDR OF ATTY/DOM REP RECEIVED |
| 2018-02-13 | ATTORNEY/DOM.REP.REVOKED AND/OR APPOINTED |
| 2019-07-01 | COURTESY REMINDER - SEC. 8 (6-YR) E-MAILED |
| 2020-12-23 | TEAS SECTION 8 RECEIVED |
| 2021-02-19 | CASE ASSIGNED TO POST REGISTRATION PARALEGAL |
| 2021-02-23 | REGISTERED - PARTIAL SEC. 8 (6-YR) ACCEPTED |
| 2021-02-23 | NOTICE OF ACCEPTANCE OF SEC. 8 - E-MAILED |