CLUBFLYERSCOM - Trademark Details
Status: 606 - Abandoned - No Statement Of Use Filed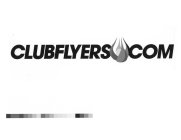 Status
606 - Abandoned - No Statement Of Use Filed
Mark Drawing
3000 - Illustration: Drawing or design which also includes word(s)/ letter(s)/number(s) Typeset
Design Searches
011503 - Flames.
Published for Opposition Date
2014-03-04
Law Office Assigned Location Code
L50
Employee Name
CARLSON, KRISTIN ELIZA
Statements
Indication of Colors claimed
Color is not claimed as a feature of the mark.
Description of Mark
The mark consists of the word "CLUBFLYERS" and the word "COM", in uppercase block typeface, separated by a stylized flame, teardrop shaped, consisting of four overlapping licks of flame.
Goods and Services
Printed matter, namely, paper signs, books, manuals, curriculum, newsletters, informational cards and brochures in the field of performance and entertainment
Goods and Services
T-shirts
Goods and Services
Advertising and promotion services and related consulting
Goods and Services
Arranging and conducting nightclub entertainment events
Classification Information
Correspondences
Address
Please log in with your Justia account to see this address.
Trademark Events
| | |
| --- | --- |
| Event Date | Event Description |
| 2013-09-10 | NEW APPLICATION ENTERED IN TRAM |
| 2013-09-13 | NEW APPLICATION OFFICE SUPPLIED DATA ENTERED IN TRAM |
| 2013-09-14 | NOTICE OF DESIGN SEARCH CODE AND PSEUDO MARK E-MAILED |
| 2013-12-17 | ASSIGNED TO EXAMINER |
| 2013-12-17 | EXAMINERS AMENDMENT -WRITTEN |
| 2013-12-17 | EXAMINERS AMENDMENT E-MAILED |
| 2013-12-17 | NOTIFICATION OF EXAMINERS AMENDMENT E-MAILED |
| 2013-12-17 | EXAMINER'S AMENDMENT ENTERED |
| 2014-01-02 | APPROVED FOR PUB - PRINCIPAL REGISTER |
| 2014-01-25 | ASSIGNED TO LIE |
| 2014-01-25 | LAW OFFICE PUBLICATION REVIEW COMPLETED |
| 2014-02-12 | NOTIFICATION OF NOTICE OF PUBLICATION E-MAILED |
| 2014-03-04 | PUBLISHED FOR OPPOSITION |
| 2014-03-04 | OFFICIAL GAZETTE PUBLICATION CONFIRMATION E-MAILED |
| 2014-04-29 | NOA E-MAILED - SOU REQUIRED FROM APPLICANT |
| 2014-12-01 | ABANDONMENT - NO USE STATEMENT FILED |
| 2014-12-01 | ABANDONMENT NOTICE MAILED - NO USE STATEMENT FILED |