PINK ZEBRA CHANGE YOUR FRAGRANCE CHANGE LIVES - Trademark Details
Status: 700 - Registered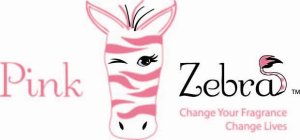 Registration Number
4700108
Word Mark
PINK ZEBRA CHANGE YOUR FRAGRANCE CHANGE LIVES
Registration Number
4700108
Registration Date
2015-03-10
Mark Drawing
3000 - Illustration: Drawing or design which also includes word(s)/ letter(s)/number(s) Typeset
Design Searches
030516, 031325, 270303 - Heads of horses, donkeys and zebras. Other parts of four-footed mammals or primates (excluding humans). Representations of animals or parts of animals forming letters or numerals, including punctuation.
Published for Opposition Date
2012-11-13
Law Office Assigned Location Code
L50
Statements
Indication of Colors claimed
The color(s) pink, black, white, gray, and blue is/are claimed as a feature of the mark.
Description of Mark
The mark consists of the stylized words "Pink Zebra". "Pink" is colored pink, while "Zebra" is black. The letter "A" in "Zebra" features a white zebra tail having pink stripes and the furry end is pink and black. In between the words "Pink Zebra" is a stylized white zebra head. The zebra head has pink stripes, black and pink hair, and black nostrils. The zebra is winking. The left closed eye is black. The right eye is colored black, white, and blue. At the bottom are the gray stylized words "Change Your Fragrance... Change Lives".
Goods and Services
Bath beads; room fragrances; reeds and scented oils sold as a unit for use in room scent diffusers; soaps for household use; scented body lotions
Goods and Services
Candles, wax fragrance beads for use in fragrance burners
Goods and Services
Electric candle warmers
Goods and Services
Candle holders
Classification Information
Current Trademark Owners
Party Type
30 - Original Registrant
Legal Entity Type
16 - Limited Liability Company
Trademark Owner History
Party Type
30 - Original Registrant
Legal Entity Type
16 - Limited Liability Company
Party Type
20 - Owner at Publication
Legal Entity Type
16 - Limited Liability Company
Party Type
10 - Original Applicant
Legal Entity Type
16 - Limited Liability Company
Trademark Events
| | |
| --- | --- |
| Event Date | Event Description |
| 2011-12-06 | NEW APPLICATION ENTERED IN TRAM |
| 2011-12-08 | NEW APPLICATION OFFICE SUPPLIED DATA ENTERED IN TRAM |
| 2011-12-09 | NOTICE OF DESIGN SEARCH CODE MAILED |
| 2012-03-15 | ASSIGNED TO EXAMINER |
| 2012-03-16 | NON-FINAL ACTION WRITTEN |
| 2012-03-16 | NON-FINAL ACTION E-MAILED |
| 2012-03-16 | NOTIFICATION OF NON-FINAL ACTION E-MAILED |
| 2012-09-14 | TEAS RESPONSE TO OFFICE ACTION RECEIVED |
| 2012-09-24 | ASSIGNED TO LIE |
| 2012-10-02 | CORRESPONDENCE RECEIVED IN LAW OFFICE |
| 2012-10-02 | TEAS/EMAIL CORRESPONDENCE ENTERED |
| 2012-10-03 | APPROVED FOR PUB - PRINCIPAL REGISTER |
| 2012-10-05 | LAW OFFICE PUBLICATION REVIEW COMPLETED |
| 2012-10-24 | NOTIFICATION OF NOTICE OF PUBLICATION E-MAILED |
| 2012-11-13 | PUBLISHED FOR OPPOSITION |
| 2012-11-13 | OFFICIAL GAZETTE PUBLICATION CONFIRMATION E-MAILED |
| 2013-01-08 | NOA E-MAILED - SOU REQUIRED FROM APPLICANT |
| 2013-07-05 | TEAS EXTENSION RECEIVED |
| 2013-08-02 | CASE ASSIGNED TO INTENT TO USE PARALEGAL |
| 2013-07-05 | EXTENSION 1 FILED |
| 2013-08-05 | EXTENSION 1 GRANTED |
| 2013-08-06 | NOTICE OF APPROVAL OF EXTENSION REQUEST E-MAILED |
| 2014-01-06 | TEAS EXTENSION RECEIVED |
| 2014-01-06 | EXTENSION 2 FILED |
| 2014-01-14 | EXTENSION 2 GRANTED |
| 2014-01-15 | NOTICE OF APPROVAL OF EXTENSION REQUEST E-MAILED |
| 2014-06-30 | TEAS STATEMENT OF USE RECEIVED |
| 2014-06-30 | USE AMENDMENT FILED |
| 2014-07-09 | STATEMENT OF USE PROCESSING COMPLETE |
| 2014-07-29 | SU - NON-FINAL ACTION - WRITTEN |
| 2014-07-29 | NON-FINAL ACTION E-MAILED |
| 2014-07-29 | NOTIFICATION OF NON-FINAL ACTION E-MAILED |
| 2015-01-15 | TEAS RESPONSE TO OFFICE ACTION RECEIVED |
| 2015-01-15 | CORRESPONDENCE RECEIVED IN LAW OFFICE |
| 2015-01-15 | TEAS/EMAIL CORRESPONDENCE ENTERED |
| 2015-01-30 | SU-EXAMINER'S AMENDMENT WRITTEN |
| 2015-01-30 | EXAMINERS AMENDMENT E-MAILED |
| 2015-01-30 | NOTIFICATION OF EXAMINERS AMENDMENT E-MAILED |
| 2015-01-30 | EXAMINER'S AMENDMENT ENTERED |
| 2015-01-30 | ALLOWED PRINCIPAL REGISTER - SOU ACCEPTED |
| 2015-01-31 | NOTICE OF ACCEPTANCE OF STATEMENT OF USE E-MAILED |
| 2015-03-10 | REGISTERED-PRINCIPAL REGISTER |
| 2015-05-18 | TEAS CHANGE OF CORRESPONDENCE RECEIVED |
| 2020-03-10 | COURTESY REMINDER - SEC. 8 (6-YR) E-MAILED |