JUMBOJACKET - Trademark Details
Status: 702 - Section 8 & 15-Accepted And Acknowledged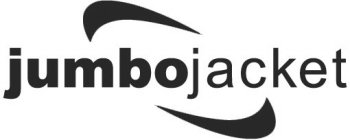 Registration Number
4347288
Status
702 - Section 8 & 15-Accepted And Acknowledged
Registration Number
4347288
Registration Date
2013-06-04
Mark Drawing
3000 - Illustration: Drawing or design which also includes word(s)/ letter(s)/number(s) Typeset
Design Searches
261709 - Curved line(s), band(s) or bar(s).
Published for Opposition Date
2012-01-10
Law Office Assigned Location Code
M30
Employee Name
SPRUILL, DARRYL M
Statements
Indication of Colors claimed
Color is not claimed as a feature of the mark.
Description of Mark
The mark consists of the text "JUMBOJACKET", with two arc designs positioned above and below the text.
Goods and Services
assembly of products for others, namely, packaging containers, mailing pouches, and mailing envelopes, for transportation of goods to the order and specification of others
Classification Information
International Class
040
- Treatment of materials. - Treatment of materials.
US Class Codes
100, 103, 106
Class Status Code
6 - Active
Class Status Date
2011-07-18
First Use Anywhere Date
2011-07-00
First Use In Commerce Date
2011-07-00
Current Trademark Owners
Party Type
30 - Original Registrant
Legal Entity Type
03 - Corporation
Trademark Owner History
Party Type
30 - Original Registrant
Legal Entity Type
03 - Corporation
Party Type
20 - Owner at Publication
Legal Entity Type
03 - Corporation
Party Type
10 - Original Applicant
Legal Entity Type
03 - Corporation
Correspondences
Name
Leslie C. Vander Griend
Prior Registrations
| | |
| --- | --- |
| Relationship Type | Reel Number |
| Prior Registration | 2421930 |
| Prior Registration | 3460380 |
| Prior Registration | 3671767 |
Trademark Events
| | |
| --- | --- |
| Event Date | Event Description |
| 2011-07-15 | NEW APPLICATION ENTERED IN TRAM |
| 2011-07-18 | NEW APPLICATION OFFICE SUPPLIED DATA ENTERED IN TRAM |
| 2011-07-19 | NOTICE OF DESIGN SEARCH CODE MAILED |
| 2011-10-31 | ASSIGNED TO EXAMINER |
| 2011-11-07 | EXAMINERS AMENDMENT -WRITTEN |
| 2011-11-07 | EXAMINERS AMENDMENT E-MAILED |
| 2011-11-07 | NOTIFICATION OF EXAMINERS AMENDMENT E-MAILED |
| 2011-11-07 | EXAMINER'S AMENDMENT ENTERED |
| 2011-11-09 | APPROVED FOR PUB - PRINCIPAL REGISTER |
| 2011-12-04 | ASSIGNED TO LIE |
| 2011-12-04 | LAW OFFICE PUBLICATION REVIEW COMPLETED |
| 2011-12-21 | NOTIFICATION OF NOTICE OF PUBLICATION E-MAILED |
| 2012-01-10 | PUBLISHED FOR OPPOSITION |
| 2012-01-10 | OFFICIAL GAZETTE PUBLICATION CONFIRMATION E-MAILED |
| 2012-03-06 | NOA E-MAILED - SOU REQUIRED FROM APPLICANT |
| 2012-08-29 | TEAS EXTENSION RECEIVED |
| 2012-08-29 | EXTENSION 1 FILED |
| 2012-08-29 | EXTENSION 1 GRANTED |
| 2012-08-31 | NOTICE OF APPROVAL OF EXTENSION REQUEST E-MAILED |
| 2012-11-06 | ASSIGNED TO EXAMINER |
| 2013-01-04 | TEAS CHANGE OF CORRESPONDENCE RECEIVED |
| 2013-03-06 | TEAS STATEMENT OF USE RECEIVED |
| 2013-03-28 | CASE ASSIGNED TO INTENT TO USE PARALEGAL |
| 2013-03-06 | USE AMENDMENT FILED |
| 2013-03-28 | STATEMENT OF USE PROCESSING COMPLETE |
| 2013-04-21 | ALLOWED PRINCIPAL REGISTER - SOU ACCEPTED |
| 2013-04-28 | LAW OFFICE REGISTRATION REVIEW COMPLETED |
| 2013-04-30 | NOTICE OF ACCEPTANCE OF STATEMENT OF USE E-MAILED |
| 2013-06-04 | REGISTERED-PRINCIPAL REGISTER |
| 2018-06-04 | COURTESY REMINDER - SEC. 8 (6-YR) E-MAILED |
| 2019-06-03 | TEAS SECTION 8 & 15 RECEIVED |
| 2019-07-17 | CASE ASSIGNED TO POST REGISTRATION PARALEGAL |
| 2019-07-17 | REGISTERED - SEC. 8 (6-YR) ACCEPTED & SEC. 15 ACK. |
| 2019-07-17 | NOTICE OF ACCEPTANCE OF SEC. 8 & 15 - E-MAILED |