KARDASHIAN KOLLECTION - Trademark Details
Status: 710 - Cancelled - Section 8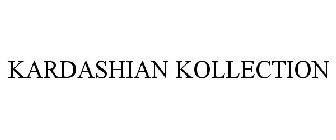 Registration Number
4760482
Word Mark
KARDASHIAN KOLLECTION
Status
710 - Cancelled - Section 8
Registration Number
4760482
Registration Date
2015-06-23
Mark Drawing
4000 - Standard character mark Typeset
Published for Opposition Date
2012-02-07
Law Office Assigned Location Code
L30
Employee Name
MACIOL, GENE V J
Statements
Disclaimer with Predetermined Text
"COLLECTION"
Goods and Services
Wearing apparel, namely, loungewear, sweatshirts, jeans, pants, khaki pants, vests, shorts, shirts, blouses, skirts, dresses, sweaters, fleece pullovers, sweat suits, jogging suits, tee shirts, knit shirts, polo shirts, tank tops, jerseys, woven shirts, blazers, hats, scarves, tights, stockings, shawls, undergarments, outergarment shapewear, namely, women's swimsuits, women's hosiery, women's body suits, and women's panty hose, lingerie, body suits, leggings, sweaters, stockings, jackets, overcoats, coats, gloves, hats, belts, winter scarves, undergarments, loungewear, denim jeans, denim shorts, denim jackets, denim skirts, denim tops; swimwear, namely, trunks, bikinis, tankinis, bathing suits; footwear, namely, boots, slippers, sandals, pumps, flats footwear, headwear, namely, hats
Pseudo Mark
KARDASHIAN COLLECTION
Classification Information
International Class
025
- Clothing, footwear, headgear. - Clothing, footwear, headgear.
Class Status Code
2 - Sec. 8 - Entire Registration
Class Status Date
2021-12-24
First Use Anywhere Date
2011-08-01
First Use In Commerce Date
2011-08-01
Correspondences
Address
Please log in with your Justia account to see this address.
Prior Registrations
| | |
| --- | --- |
| Relationship Type | Reel Number |
| Prior Registration | 3371751 |
Madrid International Filings
Original Filing Date USPTO
2012-03-09
International Status Code
404
Madrid History Events
Date
Code
Description
2012-03-09
NEWAP
NEW APPLICATION FOR IR RECEIVED
2012-03-12
NCERT
APPLICATION FOR IR REJECTED BY MPU
Original Filing Date USPTO
2012-03-13
International Registration Number
1114266
International Registration Date
2012-03-13
International Status Code
498
International Renewal Date
2022-03-13
Madrid History Events
Date
Code
Description
2012-03-13
NEWAP
NEW APPLICATION FOR IR RECEIVED
2017-06-23
IRTRM
IRREGULARITY FROM IB EXAMINED BY MPU
2015-11-19
IRREQ
IRREGULARITY NOTICE RECEIVED FROM IB (RESPONSE REQUIRED)
2012-03-15
MCERT
MANUALLY CERTIFIED
2012-03-15
APPST
IR CERTIFIED AND SENT TO IB
2012-05-17
CREAT
APPLICATION FOR IR REGISTERED BY IB
2015-11-09
CBMPP
CEASING OF EFFECT PROCESSED
2015-11-09
CBPSP
PARTIAL CEASING OF EFFECT NOTICE SENT TO IB
2015-09-23
CBPCP
PARTIAL CEASING OF EFFECT TO BE PROCESSED
Trademark Events
| | |
| --- | --- |
| Event Date | Event Description |
| 2011-02-26 | NEW APPLICATION ENTERED IN TRAM |
| 2011-02-28 | NEW APPLICATION OFFICE SUPPLIED DATA ENTERED IN TRAM |
| 2011-03-01 | NOTICE OF PSEUDO MARK MAILED |
| 2011-05-24 | ASSIGNED TO EXAMINER |
| 2011-05-26 | NON-FINAL ACTION WRITTEN |
| 2011-05-26 | NON-FINAL ACTION E-MAILED |
| 2011-05-26 | NOTIFICATION OF NON-FINAL ACTION E-MAILED |
| 2011-11-28 | TEAS RESPONSE TO OFFICE ACTION RECEIVED |
| 2011-11-28 | CORRESPONDENCE RECEIVED IN LAW OFFICE |
| 2011-11-29 | TEAS/EMAIL CORRESPONDENCE ENTERED |
| 2011-11-30 | ASSIGNED TO LIE |
| 2011-11-30 | DATA MODIFICATION COMPLETED |
| 2011-12-12 | TEAS VOLUNTARY AMENDMENT RECEIVED |
| 2011-12-13 | CORRESPONDENCE RECEIVED IN LAW OFFICE |
| 2011-12-13 | TEAS/EMAIL CORRESPONDENCE ENTERED |
| 2012-01-03 | APPROVED FOR PUB - PRINCIPAL REGISTER |
| 2012-01-04 | LAW OFFICE PUBLICATION REVIEW COMPLETED |
| 2012-01-18 | NOTIFICATION OF NOTICE OF PUBLICATION E-MAILED |
| 2012-02-07 | PUBLISHED FOR OPPOSITION |
| 2012-02-07 | OFFICIAL GAZETTE PUBLICATION CONFIRMATION E-MAILED |
| 2012-04-03 | NOA E-MAILED - SOU REQUIRED FROM APPLICANT |
| 2012-08-14 | TEAS REVOKE/APP/CHANGE ADDR OF ATTY/DOM REP RECEIVED |
| 2012-08-14 | ATTORNEY/DOM.REP.REVOKED AND/OR APPOINTED |
| 2012-10-09 | PAPER RECEIVED |
| 2012-10-09 | CASE ASSIGNED TO INTENT TO USE PARALEGAL |
| 2012-10-03 | EXTENSION 1 FILED |
| 2012-10-10 | EXTENSION 1 GRANTED |
| 2012-10-11 | NOTICE OF APPROVAL OF EXTENSION REQUEST E-MAILED |
| 2013-04-02 | TEAS EXTENSION RECEIVED |
| 2013-04-02 | EXTENSION 2 FILED |
| 2013-04-11 | EXTENSION 2 GRANTED |
| 2013-04-12 | NOTICE OF APPROVAL OF EXTENSION REQUEST E-MAILED |
| 2013-10-02 | TEAS EXTENSION RECEIVED |
| 2013-10-02 | EXTENSION 3 FILED |
| 2013-10-09 | EXTENSION 3 GRANTED |
| 2013-10-10 | NOTICE OF APPROVAL OF EXTENSION REQUEST E-MAILED |
| 2014-03-14 | TEAS EXTENSION RECEIVED |
| 2014-03-14 | EXTENSION 4 FILED |
| 2014-03-26 | EXTENSION 4 GRANTED |
| 2014-03-27 | NOTICE OF APPROVAL OF EXTENSION REQUEST E-MAILED |
| 2014-09-16 | TEAS REVOKE/APP/CHANGE ADDR OF ATTY/DOM REP RECEIVED |
| 2014-09-16 | ATTORNEY/DOM.REP.REVOKED AND/OR APPOINTED |
| 2014-09-16 | TEAS EXTENSION RECEIVED |
| 2014-09-16 | EXTENSION 5 FILED |
| 2014-09-23 | EXTENSION 5 GRANTED |
| 2014-09-24 | NOTICE OF APPROVAL OF EXTENSION REQUEST E-MAILED |
| 2015-04-01 | TEAS STATEMENT OF USE RECEIVED |
| 2015-04-01 | USE AMENDMENT FILED |
| 2015-04-16 | STATEMENT OF USE PROCESSING COMPLETE |
| 2015-05-11 | DATA MODIFICATION COMPLETED |
| 2015-05-15 | ALLOWED PRINCIPAL REGISTER - SOU ACCEPTED |
| 2015-05-16 | NOTICE OF ACCEPTANCE OF STATEMENT OF USE E-MAILED |
| 2015-06-09 | TEAS CHANGE OF CORRESPONDENCE RECEIVED |
| 2015-06-23 | REGISTERED-PRINCIPAL REGISTER |
| 2018-10-19 | TEAS REVOKE/APP/CHANGE ADDR OF ATTY/DOM REP RECEIVED |
| 2018-10-19 | ATTORNEY/DOM.REP.REVOKED AND/OR APPOINTED |
| 2020-06-23 | COURTESY REMINDER - SEC. 8 (6-YR) E-MAILED |
| 2020-10-06 | TEAS CHANGE OF OWNER ADDRESS RECEIVED |
| 2020-10-06 | TEAS REVOKE/APP/CHANGE ADDR OF ATTY/DOM REP RECEIVED |
| 2020-10-06 | ATTORNEY/DOM.REP.REVOKED AND/OR APPOINTED |
| 2020-10-06 | TEAS WITHDRAWAL OF ATTORNEY RECEIVED-FIRM RETAINS |
| 2020-10-06 | TEAS CHANGE OF CORRESPONDENCE RECEIVED |
| 2020-10-06 | APPLICANT/CORRESPONDENCE CHANGES (NON-RESPONSIVE) ENTERED |
| 2021-12-24 | CANCELLED SEC. 8 (6-YR) |