FRIESLAND KABEL - Trademark Details
Status: 700 - Registered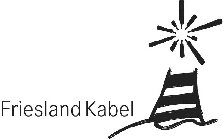 Registration Number
6066319
Registration Number
6066319
Registration Date
2020-06-02
Mark Drawing
3000 - Illustration: Drawing or design which also includes word(s)/ letter(s)/number(s) Typeset
Design Searches
070305, 070309, 181107, 261701, 261702, 261704, 261705 - Windmills, watermills. Lighthouses. Oars and boat paddles. Straight line(s), band(s) or bar(s). Wavy line(s), band(s) or bar(s). Vertical line(s), band(s) or bar(s). Horizontal line(s), band(s) or bar(s).
Published for Opposition Date
2020-03-17
Law Office Assigned Location Code
O10
Employee Name
LEE, OLIVIA SUNMIN
Statements
Indication of Colors claimed
Color is not claimed as a feature of the mark.
Disclaimer with Predetermined Text
"FRIESLAND KABEL"
Description of Mark
The mark consists of the wording "FRIESLAND KABEL" next to a stylized windmill with ten (10) paddle lines of various lengths and thickness extending out in a circular pattern at the top and a pattern of three thick horizontal lines serving as a base sitting on a curved horizontal line representing an ocean wave.
Goods and Services
Unprocessed and semi-processed materials of metal, namely, common metals and their alloys; metal goods, namely, pipes, tubes and hoses for industrial use, and fittings therefor, including valves, of metal; downpoles of metal for the accessing of cables; downpoles of metal for the distribution of cables; trunking channels of metal for carrying and supporting, electric cables; cable ducts made of metal not for electrical circuitry; clips of metal for cables and pipes; non-electrical cables, wires and chains, of metal; non-mechanical reels of metal for storing cables; cable stretchers of metal; cable supports made of metal; binding screws of metal for cables; cable straps of metal; metal hardware, namely, washers and nuts; ducts of metal for ventilating and air conditioning installations; ducts made of metal for trunking conduits for gases
Goods and Services
Cable harnesses, namely, electrical cable harnesses; cable modems; cable connectors; electric cable adapters; electric cable detectors; cables for transmitting and receiving cable television signals; electric cables for the transmission of sounds and images; cable television converters; USB cables; luminous USB cables; telecommunications cables; data transmission cables; USB cables for cellphones; data synchronization cables; electric cables and wires; mobile High-Definition Link (MHL) cables; threaded electrical cable connectors; electric wiring harnesses for transmitting and receiving cable television signals, transmitting sounds and images; electric conductor bars; ducting for electric cables; cable channels, namely, covers in the nature of sheaths for protecting and managing electrical cables; wire connectors; electrical connecting cables; insulated electrical cables; heat resistant electric wires; thermocouple cables; junction sleeves for electric cables; insulated cable for electrical installations; male connectors for electrical cables; connections for electric cables; threaded cable connectors of metal; identification threads for electric wires; cables for electrical signal transmission; joint boxes for housing electrical cable joints; materials for electricity mains, namely, electric wires and cables; cable locators; power wires; electric current plugs; electricity conduits; power adapters; electrical power distributor units; electrical current-meters; apparatus and instruments for accumulating electricity, namely, electric accumulators; power line conditioners; power protectors; apparatus and instruments for conducting electricity, namely, conductors; electrical ducts; line drivers in the nature of distribution amplifiers for audio signals; electromagnetic conduits; electric conduit couplings; metal electrical ducts; cables, electric; wires, electric; electric interface cables; electrical power extension cords; rubber covered electrical wires; junction boxes for electric wires; protective sheaths for electrical wires; circuits for heavy current; aerial cables for heavy currents; electrical connector for shore power transfer to ships; charging current distributor being an apparatus for distributing electric current for ships
Goods and Services
Printed matter, namely, brochures, booklets, books, newsletters and articles in the field of industrial cables, wires, and hardware and accessories therefor; adhesives for stationery or household purposes; paper and cardboard; stationery and educational supplies, namely, pens, pencils, blank notebooks, bags for packaging of paper or plastics; packing cardboard; packaging materials made of recycled paper; paper padding; plastic bubble packs for wrapping or packaging; printed packaging materials of paper; advertising pamphlets; signboards of paper or cardboard
Goods and Services
Retail and wholesale store services featuring cables, wires and copper ropes, also provided via the Internet; providing commercial information in the field of industrial cables, wires, hardware, and accessories therefor, including via the Internet, cable network or other forms of data transmission; electronic processing of orders for others; advertising, marketing and sales promotion services; business management; market research and market analyses; online advertising services; online ordering services featuring a wide variety of industrial goods; compilation of online business directories
Goods and Services
Electricity distribution via cables; Distribution and transmission of electricity; leasing the use of power lines to third parties for the transmission of electricity; storage of goods, namely, electrical equipment; packaging and storage of goods; transportation and storage of goods; storage and delivery of goods; parcel receipt services; storage of packages; storage of cargo; distribution of electricity by transport through pipeline and cable
Goods and Services
Metal fabrication and finishing services for others; custom manufacture of metal hardware; custom manufacture of elastomeric components; custom manufacture of thermoplastic components; custom manufacture of semiconductor components, devices and circuits; custom coppersmithing in the nature of forging of copper goods to the order and specification of others; rental of assembly machine equipment; custom assembling of materials for others; heat treatment of pipes and tubes made of metal; exterior and interior plating of pipes and tubes made of metal; photogravure printing; custom manufacture of rubber stamps; processing of rubber
Translation of Words in Mark
The English translation of the word "KABEL" in the mark is "CABLE".
Classification Information
Current Trademark Owners
Party Type
30 - Original Registrant
Trademark Owner History
Party Type
30 - Original Registrant
Party Type
20 - Owner at Publication
Party Type
10 - Original Applicant
International Registrations
International Registration Number
1475965
International Registration Date
2019-04-01
International Publication Date
2019-07-11
International Renewal Date
2029-04-01
Auto Protection Date
2021-01-11
International Status
001 - Request for extension of protection established
International Status Date
2019-07-11
Priority Claimed Date
2019-01-16
Trademark Events
| | |
| --- | --- |
| Event Date | Event Description |
| 2019-07-11 | SN ASSIGNED FOR SECT 66A APPL FROM IB |
| 2019-07-15 | NEW APPLICATION OFFICE SUPPLIED DATA ENTERED IN TRAM |
| 2019-07-15 | ASSIGNED TO EXAMINER |
| 2019-07-19 | APPLICATION FILING RECEIPT MAILED |
| 2019-07-19 | NON-FINAL ACTION WRITTEN |
| 2019-07-20 | NON-FINAL ACTION (IB REFUSAL) PREPARED FOR REVIEW |
| 2019-08-14 | REFUSAL PROCESSED BY MPU |
| 2019-08-14 | NON-FINAL ACTION MAILED - REFUSAL SENT TO IB |
| 2019-08-30 | REFUSAL PROCESSED BY IB |
| 2020-01-21 | TEAS REVOKE/APP/CHANGE ADDR OF ATTY/DOM REP RECEIVED |
| 2020-01-21 | ATTORNEY/DOM.REP.REVOKED AND/OR APPOINTED |
| 2020-02-07 | EXAMINERS AMENDMENT -WRITTEN |
| 2020-02-07 | EXAMINERS AMENDMENT E-MAILED |
| 2020-02-07 | NOTIFICATION OF EXAMINERS AMENDMENT E-MAILED |
| 2020-02-07 | EXAMINER'S AMENDMENT ENTERED |
| 2020-02-10 | APPROVED FOR PUB - PRINCIPAL REGISTER |
| 2020-02-06 | TEAS CHANGE OF CORRESPONDENCE RECEIVED |
| 2020-02-13 | ASSIGNED TO LIE |
| 2020-02-26 | NOTIFICATION OF NOTICE OF PUBLICATION E-MAILED |
| 2020-02-26 | NOTICE OF START OF OPPOSITION PERIOD CREATED, TO BE SENT TO IB |
| 2020-02-26 | NOTIFICATION OF POSSIBLE OPPOSITION SENT TO IB |
| 2020-03-13 | NOTIFICATION PROCESSED BY IB |
| 2020-03-17 | PUBLISHED FOR OPPOSITION |
| 2020-03-17 | OFFICIAL GAZETTE PUBLICATION CONFIRMATION E-MAILED |
| 2020-06-02 | REGISTERED-PRINCIPAL REGISTER |
| 2020-09-02 | FINAL DISPOSITION NOTICE CREATED, TO BE SENT TO IB |
| 2020-09-24 | FINAL DISPOSITION PROCESSED |
| 2020-09-24 | FINAL DISPOSITION NOTICE SENT TO IB |
| 2020-10-18 | FINAL DECISION TRANSACTION PROCESSED BY IB |
| 2022-01-20 | TEAS REVOKE/APP/CHANGE ADDR OF ATTY/DOM REP RECEIVED |
| 2022-01-20 | ATTORNEY/DOM.REP.REVOKED AND/OR APPOINTED |
| 2022-01-20 | TEAS CHANGE OF CORRESPONDENCE RECEIVED |
| 2022-02-12 | NEW REPRESENTATIVE AT IB RECEIVED |
| 2022-02-12 | CHANGE OF NAME/ADDRESS REC'D FROM IB |