BB BIOBLOOM. HEMP - Trademark Details
Status: 602 - Abandoned-Failure To Respond Or Late Response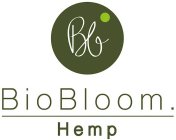 Word Mark
BB BIOBLOOM. HEMP
Status
602 - Abandoned-Failure To Respond Or Late Response
Mark Drawing
3000 - Illustration: Drawing or design which also includes word(s)/ letter(s)/number(s) Typeset
Design Searches
260120, 260121, 261701, 261705 - Circles within a circle. Circles that are totally or partially shaded. Straight line(s), band(s) or bar(s). Horizontal line(s), band(s) or bar(s).
Law Office Assigned Location Code
O30
Employee Name
SALES, HEATHER ALISON
Statements
Indication of Colors claimed
Color is not claimed as a feature of the mark.
Goods and Services
Cosmetics and cosmetic preparations
Goods and Services
Dietetic preparations and dietary supplements; sanitary preparations and articles; medicines and natural remedies
Goods and Services
Soups and stocks, meat extracts; processed fruits and vegetables (including nuts, pulses) and processed mushrooms; birds' eggs and egg products; edible oils and fats
Goods and Services
Ice, ice cream, frozen yoghurt and sorbets; coffee, tea, cocoa and substitutes therefor; edible salt, condiments, spices, flavourings for beverages; processed cereals and starches for foodstuffs, and goods made therefrom, baking preparations and yeast; sugar, natural sweeteners, sweet glazes and fillings, and bee products for culinary purposes; bread; pastries, cakes, tarts and biscuits; muesli bars and energy bars; sweets (candy), candy bars and chewing gum; bakery goods
Goods and Services
Beer and brewery products; non-alcoholic beverages; non-alcoholic preparations for making beverages
Goods and Services
Smokers' articles; matches; tobacco and tobacco products (including substitutes); personal vaporisers and electronic cigarettes, and flavourings and solutions therefor; liquid solutions for use in electronic cigarettes
Classification Information
Correspondences
Name
Christoph Friedrich Jahn
Address
Please log in with your Justia account to see this address.
International Registrations
International Registration Number
1473234
International Registration Date
2019-04-15
International Publication Date
2019-06-20
International Renewal Date
2029-04-15
Auto Protection Date
2020-12-20
International Status
001 - Request for extension of protection established
International Status Date
2019-06-20
Priority Claimed Date
2019-04-10
Trademark Events
| | |
| --- | --- |
| Event Date | Event Description |
| 2019-06-20 | SN ASSIGNED FOR SECT 66A APPL FROM IB |
| 2019-06-25 | NEW APPLICATION OFFICE SUPPLIED DATA ENTERED IN TRAM |
| 2019-06-25 | ASSIGNED TO EXAMINER |
| 2019-06-25 | ASSIGNED TO EXAMINER |
| 2019-06-29 | APPLICATION FILING RECEIPT MAILED |
| 2020-04-27 | ASSIGNED TO EXAMINER |
| 2020-04-29 | NON-FINAL ACTION WRITTEN |
| 2020-04-30 | NON-FINAL ACTION (IB REFUSAL) PREPARED FOR REVIEW |
| 2020-05-14 | REFUSAL PROCESSED BY MPU |
| 2020-05-14 | NON-FINAL ACTION MAILED - REFUSAL SENT TO IB |
| 2020-05-29 | REFUSAL PROCESSED BY IB |
| 2020-11-25 | NOTIFICATION OF POSSIBLE OPPOSITION CREATED, TO BE SENT TO IB |
| 2020-11-25 | NOTIFICATION OF POSSIBLE OPPOSITION SENT TO IB |
| 2020-12-07 | ABANDONMENT - FAILURE TO RESPOND OR LATE RESPONSE |
| 2020-12-07 | ABANDONMENT NOTICE MAILED - FAILURE TO RESPOND |
| 2020-12-12 | NOTIFICATION OF POSSIBLE OPPOSITION - PROCESSED BY IB |