MONCLER - Trademark Details
Status: 700 - Registered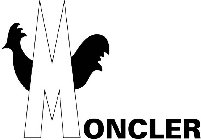 Registration Number
5864888
Registration Number
5864888
Registration Date
2019-09-24
Mark Drawing
3000 - Illustration: Drawing or design which also includes word(s)/ letter(s)/number(s) Typeset
Design Searches
031503, 031524 - Chickens, hens, roosters. Stylized birds and bats.
Published for Opposition Date
2019-07-09
Law Office Assigned Location Code
L90
Employee Name
STIGLITZ, SUSAN R
Statements
Indication of Colors claimed
Color is not claimed as a feature of the mark.
Description of Mark
The mark consists of the wording "MONCLER" in stylized characters, the stylized letter "M" being larger and superimposed on the figure of a stylized cockerel, the portion "ONCLER" being smaller.
Goods and Services
Eyeglasses; sunglasses; anti-glare glasses; goggles for sports; swimming goggles; eyeglass and sunglass cases; eyeglass and sunglass lenses; eyeglass and sunglass frames; eyeglass and sunglass chains; eyeglass and sunglass cords; contact lenses; containers for contact lenses; ski goggles;spectacle cases; binoculars; binocular cases; monocles; magnifying glasses; magnifying glass cases; smartglasses; 3D spectacles; downloadable electronic game software for cellular phones; downloadable electronic game software for hand-held electronic devices; downloadable computer game software; downloadable computer programs for database management in the field of fashion, sport and leisure time; blank floppy computer disks; computer software platforms, recorded or downloadable, for database management in the field of fashion, sport and leisure time; downloadable graphics for mobile phones; computer screen saver software, recorded or downloadable; personal computers; cases adapted for personal computers; notebook computers; hand-held computers; cases adapted for hand-held computers; carrying cases adapted for computers; tablet computers; protective cases for tablet computers; covers for tablet computers; laptop computers; cases for laptops; bags adapted for laptops; sleeves for laptops; docking stations for laptops; wrist rests for use with computers; computer mice; mouse pads; computer keyboards; printers for use with computers; computer peripheral devices; monitors, being computer hardware; carrying cases for radio pagers; radio cases; radios; mobile phones; lanyards, being straps for cellular phones; covers adapted for cellular phones; cases adapted for cellular phones; cellular phones; smartphones; protective covers for smartphones; protective cases for smartphones; electronic book readers; protective cases for electronic book readers; cordless telephones; cordless telephone holders; telephone receivers; telephone apparatus; video telephones; cell phone straps; batteries for cellular phones; microphones for cellular phones; loudspeakers for cellular phones; earphones for cellular phones; battery chargers for cellular phones; battery charger cases for cellular phones; in-ear headphones; headphones; headphone cases; hands free kits for telephones; hands free kits for cellular phones; smartwatches; protective films adapted for smartphones; selfie sticks, being hand-held monopods; personal digital assistants, being PDAs; cases adapted for cameras; photographic cameras; digital cameras; cases especially made for photographic apparatus and instruments; lanyards, being straps, for cameras; digital photo frames; cases for exposed photographic slides; photographic slides; video screens; home theater projectors; protective helmets for sports; gloves for divers; visors for helmets; audio-video compact discs; DVDs in the field of fashion, sport and leisure time; holders and cases for compact discs and DVDs; protective carrying cases for portable music players; music and video player cases; digital audio players; loudspeakers; compact disc players; cases adapted for CD players; DVD recorders; DVD players; cases adapted for DVD players; portable MP3 players; cases for portable MP3 players; covers for portable MP3 players; portable compact disc music players; prerecorded magnetic tapes, cartridges and disks in the field of fashion, sport and leisure time; walkie-talkies; antennas; audiovisual teaching apparatus, namely, electronic interactive whiteboards; electronic publications, downloadable, in the field of fashion, sport and leisure time; blank magnetic data carriers; prerecorded magnetic data carriers featuring music; blank sound recording discs; prerecorded audio discs featuring music; prerecorded DVDs featuring music videos; audio and video tapes featuring music; sound recording carriers, namely, audio recorders; video recorders; video cassettes featuring music videos; blank USB flash drives; pre-recorded USB flash drives featuring music videos; electronic key fobs being remote control apparatus; teaching robots; time clocks, being time recording devices; thread counters, automatic pill counters, lap-counting devices in the nature of counters for use during fashion events; measuring rulers; electric measuring devices, namely, fluorometers; barometers; thermometers, not for medical purposes; calculating machines; pocket calculators; chronographs, being time recording apparatus; scales; pedometers; directional compasses; navigation apparatus for vehicles, being on-board computers; credit card cases, being fitted holders; magnetically encoded key cards; electronic agendas; cases for electronic agendas; covers for electronic agendas; hologram apparatus; electronic interactive whiteboards; interactive touch screen terminals; decorative magnets; electronic pens, being visual display units; lanyards, being straps, especially adapted for holding cellular phones, MP3 players, cameras, video cameras, eyeglasses, sunglasses, magnetic encoded cards; blank integrated circuit cards, being smart cards; sports whistles; electronic pocket translators; hand-held electronic dictionaries; optical fibers, being light conducting filaments; snorkels; baby monitors; audio baby monitors; video baby monitors; baby scales; protective helmets for children; downloadable educational software for children
Goods and Services
Boxes of leather or leatherboard; cases of leather or leatherboard; straps of leather, being saddlery; business card cases; credit card cases, being wallets; calling card cases; furniture coverings of leather; business card cases; document cases; labels of leather; clothing for pets; collars for pets; bags for carrying animals; gym bags; handbags; evening purses, being handbags; shopping bags; leather shopping bags; wheeled shopping bags; duffle bags; waist bags; Boston bags; shoulder bags; travelling trunks; beach bags; clutch bags; attaché cases; school bags; school satchels; schoolchildren's backpacks; randsels, being Japanese school satchels; bags for sports; garment bags for travel; purses; wallets; pocket wallets; carrying cases for documents; key cases; key bags; key wallets; briefcases; pouches, of leather, for packaging; luggage; pouches for holding make-up, keys and other personal items; shoe bags for travel; all-purpose sports bags; saddle bags; knapsacks; backpacks; rucksacks; haversacks; overnight suitcases; trunks, being luggage; vanity cases, not fitted; hat boxes for travel; hat boxes of leather; handbag frames; key cases of leather; shoulder belts, being straps, of leather; leather straps; pouches of leather; suitcases; suitcases with wheels; travelling sets, being leatherware; travelling bags of leather; bags for campers in the nature of all-purpose carrying bags; bags for climbers in the nature of all-purpose carrying bags; tote bags; motorized suitcases; briefcase-type conference folders; briefcase-type conference portfolios; sling bags for carrying infants; slings for carrying infants; pouch baby carriers; backpacks for carrying babies; infant carriers worn on the body; umbrellas for children; reins for guiding children; umbrellas; parasols; walking sticks; mountaineering sticks; harness fittings; golf umbrellas; umbrella covers; hiking sticks; trekking sticks
Goods and Services
Clothing, namely, jackets, lightweight jackets, stuff jackets, jerseys, wristbands, headbands, veils, tops, knitwear in the nature of shirts, dresses, sweaters, scarves, hats, caps, gloves, socks; aprons, ski masks, gabardines; sleeved or sleeveless jackets; heavy jackets; bomber jackets; reversible jackets; rain jackets; leather jackets; padded jackets; wind-resistant jackets; waterproof jackets; down jackets; sleeveless down jackets; sports jackets; ski jackets; snowboard jackets; long jackets; windcheaters; ski windcheaters; snowboard windcheaters; anoraks, being parkas; down anoraks; parkas; down parkas; fur jackets; waistcoats; waistcoats with removable lining; overcoats; coats; fur coats; raincoats; cardigans; pullovers; shirts; T-shirts; polo shirts; sport shirts; undershirts; shirts for wear with suits; chemises; camisoles; blouses; blousons; sweatshirts; sweaters; jumpers, being pullovers; sports jerseys; trousers; ski pants; snowboard pants; ski trousers; shorts; Bermuda shorts; jeans; skirts; skorts; work overalls; clothing for gymnastics, namely, leotards, leggings, bodysuits; jogging suits; jogging trousers; training suits; track suits; ski suits; snowboard suits; suits; dresses for women; evening dresses; gowns; blazers; formal wear, namely, dresses, gowns, tuxedos, dinner jackets, trousers and footwear; petticoats; corselets; twin sets; leggings, being trousers; leggings, being leg warmers; leg warmers; dungarees; ponchos; wedding dresses; readymade clothing, namely, shirts, tops and dresses; outer clothing, namely, coats, jackets, scarves, hats, gloves, raincoats; masquerade costumes; tank-tops; hosiery; clothing of leather or imitations of leather, namely, pants, shirts, shorts and dresses; waterproof clothing, namely, pants, shirts, shorts and dresses; pants; sweat pants; pelerines; pinafore dresses; tuxedos; romper suits; leotards; slacks; tunics; school uniforms; athletic uniforms; breeches for wear; golf clothing, other than gloves, namely, pants and shirts; cuffs; dance clothing, namely, tap shoes, ballet shoes, tutus, jazz pants; smocks; bathing caps; swimming caps; beach cover-ups; beach clothes, namely, bathing suits and swim shorts; swimsuits; bathing drawers; bathing trunks; bikinis; bath robes; pareos; clothing for children, namely, pants, shirts, shorts and dresses; footwear for children; headgear for children, namely caps, hats, toques; footwear for babies and toddlers; headgear for babies and toddlers, namely caps, hats, knitted caps; babies' pants, being clothing; cloth bibs; layettes, being clothing; padded sleepsuits for babies; down padded sleepsuits for babies; baby bodysuits; bibs, sleeved, not of paper; snap crotch shirts for infants and toddlers; footmuffs, not electrically heated; socks; stockings; tights; sports socks; panty hose; unitards; garters; sock suspenders; stocking suspenders; shoes; leather shoes; sports shoes; gymnastic shoes; beach shoes; mountaineering shoes; running shoes; ski footwear; after ski footwear; footwear for snowboarding; rain footwear; sneakers; slippers; bath slippers; sandals; bath sandals; flip-flops, being footwear; soles for footwear; footwear uppers; boots; half-boots; lace boots; rain boots; ski boots; after ski boots; snowboard boots; boots for sports; horse-riding boots; clogs; overshoes; scarves; cloaks; shawls; stoles; fur stoles; bandanas, being neckerchiefs; clothing articles, namely, foulards; neckties; bowties; ascots; neckerchiefs; pocket squares; neck warmers; clothing, namely, gloves, muffs, belts, collars, money belts; mittens; ski gloves; snowboard gloves; braces for clothing, being suspenders; suspenders; waistbands, being parts of clothing; sashes for wear; boas, being necklets; mufflers, being neck scarves; underwear; singlets; sport singlets; slips, being undergarments; panties; underpants; drawers, being clothing; briefs; boxer briefs; pyjamas; dressing gowns; nightgowns; vests; brassieres; corsets, being underclothing; bodices, being lingerie; girdles; teddies, being underclothing; sleep masks; headwear, namely, caps, visors; hats; cap peaks; caps with visors; berets; hoods, being clothing; ear muffs, being clothing
Goods and Services
Apparatus for games other than those adapted for use with an external display screen or monitor; video game machines; pocket-sized video game machines; pocket-sized electronic game machines in the nature of LCD game machines; portable games with liquid crystal displays; controllers for game consoles; joysticks for video games; balls for games; counters, being discs, for games; bladders of balls for games; ring games; conjuring tricks, roulette wheels; skittles, being games; shuttlecocks; marionettes; kites; kite reels; quoits; toy vehicles; radio-controlled toy vehicles; remote-controlled toy vehicles; toy cars; kaleidoscopes, masks, being playthings; theatrical masks; play balloons, toy pistols; dolls; dolls' beds; dolls' feeding bottles; dolls' clothes; dolls' houses; dolls' rooms; teddy bears; puzzles; jigsaw puzzles; parlor games; toys, namely, mobiles, toy building blocks, flying discs, scooters, soap bubbles in the nature of bubble making wand and solution sets, spinning tops; rocking horses; dominoes; building games; toy construction kits composed primarily of resins; slides, being playthings; novelty toys for playing jokes; butterfly nets; scale model vehicles; playing cards; cases for playing cards; dice; backgammon games; checkers, being games; board games; chess games; chess sets; chess pieces; checkerboards; chessboards; mah-jong; bingo cards; play balls; nets for sports; race tracks, being toys; darts; swimming pools, being play articles; novelties for parties in the nature of noisemaker toys, party favor hats, party favors in the nature of small toys; cases for play accessories; snow globes; paper party hats; scratch cards for playing lottery games; toys for pets; toy imitation cosmetics; swimming pool air floats; party poppers being party novelties; toy putty; toy dough; portable handheld game consoles incorporating telecommunication functions; portable musical toys incorporating telecommunication functions; plush character and animal toys; rubber character toys; toy action figures; stuffed toys and unstuffed toys in the form of plastic character toys; puppets; stuffed puppets; plush toys; stuffed toys; rattles, being playthings; rattles for babies; baby rattles incorporating teething rings; cot musical toys for babies; baby gyms; plush toys with attached comfort blanket; tricycles for infants, being toys; crib toys; crib mobiles being toys; tables for indoor football; tables for table tennis; golf bags, with or without wheels; golf gloves; golf clubs; divot repair tools, being golf accessories; billiard cues; pool cue tips; billiard markers; billiard tables; billiard balls; tennis nets; tennis ball throwing apparatus; tennis rackets; badminton rackets; battledore bats; table tennis rackets; strings for rackets; bowling apparatus and machinery; cricket bags; hockey sticks; coin-operated billiard tables; grip tapes for rackets; skis; snow skis; edges of skis; ski brakes; ski poles; ski sticks; ski bindings; shaped covers for ski bindings; shaped covers for skis; bags adapted for skis; sole coverings for skis; seal skins, being coverings for skis; bindings for alpine skis; surf skis; bob-sleighs; discuses for sports; surfboards; sleds, being sports articles; snow sleds for recreational use; sailboards; snowboards; bar-bells; appliances for gymnastics; fencing weapons; climbers' harness; mountaineering equipment, namely, hooks; mountaineering equipment, namely, binding straps; mountaineering equipment, namely, hook and ring combinations; paragliders; hang gliders; skateboards; spring boards, being sports articles; twirling batons; bags especially designed for surfboards; harness for sailboards; masts for sailboards; paintball guns, being sports apparatus; surfboard leashes; skipping ropes; batting gloves, being accessories for games; fencing gauntlets; exercise pulleys; exercise benches; jumping ropes; punching bags for boxing; roller skates; in-line roller skates; ice skates; skating boots with skates attached; boxing gloves; baseball gloves; gloves for games, namely, gloves for console gaming; snowshoes; swimming belts; swimming rings; swimming kick boards; flippers for swimming; water wings; arm floats for swimming; swimming jackets; tables for table football; golf irons; inflatable floats for swimming; swim floats for recreational use
Translation of Words in Mark
The wording "MONCLER" has no meaning in a foreign language.
Classification Information
Current Trademark Owners
Party Type
30 - Original Registrant
Legal Entity Type
09 - Joint Stock Company
Trademark Owner History
Party Type
30 - Original Registrant
Legal Entity Type
09 - Joint Stock Company
Party Type
20 - Owner at Publication
Legal Entity Type
09 - Joint Stock Company
Party Type
10 - Original Applicant
Legal Entity Type
09 - Joint Stock Company
International Registrations
International Registration Number
1445593
International Registration Date
2018-04-20
International Publication Date
2019-01-24
International Renewal Date
2028-04-20
Auto Protection Date
2020-07-24
International Status
001 - Request for extension of protection established
International Status Date
2019-01-24
Priority Claimed Date
2017-12-20
Trademark Events
| | |
| --- | --- |
| Event Date | Event Description |
| 2019-01-24 | SN ASSIGNED FOR SECT 66A APPL FROM IB |
| 2019-01-28 | LIMITATION FROM ORIGINAL APPLICATION ENTERED |
| 2019-01-29 | NEW APPLICATION OFFICE SUPPLIED DATA ENTERED IN TRAM |
| 2019-01-29 | ASSIGNED TO EXAMINER |
| 2019-01-30 | NON-FINAL ACTION WRITTEN |
| 2019-01-31 | NON-FINAL ACTION (IB REFUSAL) PREPARED FOR REVIEW |
| 2019-02-02 | APPLICATION FILING RECEIPT MAILED |
| 2019-02-10 | REFUSAL PROCESSED BY MPU |
| 2019-02-10 | NON-FINAL ACTION MAILED - REFUSAL SENT TO IB |
| 2019-03-02 | REFUSAL PROCESSED BY IB |
| 2019-04-04 | TEAS RESPONSE TO OFFICE ACTION RECEIVED |
| 2019-04-04 | CORRESPONDENCE RECEIVED IN LAW OFFICE |
| 2019-04-04 | TEAS/EMAIL CORRESPONDENCE ENTERED |
| 2019-04-04 | TEAS REVOKE/APP/CHANGE ADDR OF ATTY/DOM REP RECEIVED |
| 2019-04-04 | ATTORNEY/DOM.REP.REVOKED AND/OR APPOINTED |
| 2019-04-22 | APPROVED FOR PUB - PRINCIPAL REGISTER |
| 2019-05-06 | ASSIGNED TO LIE |
| 2019-05-21 | WITHDRAWN FROM PUB - OG REVIEW QUERY |
| 2019-05-30 | PREVIOUS ALLOWANCE COUNT WITHDRAWN |
| 2019-06-06 | EXAMINERS AMENDMENT -WRITTEN |
| 2019-06-06 | EXAMINERS AMENDMENT E-MAILED |
| 2019-06-06 | NOTIFICATION OF EXAMINERS AMENDMENT E-MAILED |
| 2019-06-06 | EXAMINER'S AMENDMENT ENTERED |
| 2019-06-06 | APPROVED FOR PUB - PRINCIPAL REGISTER |
| 2019-06-19 | NOTIFICATION OF NOTICE OF PUBLICATION E-MAILED |
| 2019-07-09 | PUBLISHED FOR OPPOSITION |
| 2019-07-09 | OFFICIAL GAZETTE PUBLICATION CONFIRMATION E-MAILED |
| 2019-09-24 | REGISTERED-PRINCIPAL REGISTER |
| 2019-12-24 | FINAL DISPOSITION NOTICE CREATED, TO BE SENT TO IB |
| 2020-01-24 | FINAL DISPOSITION PROCESSED |
| 2020-01-24 | FINAL DISPOSITION NOTICE SENT TO IB |
| 2020-02-14 | FINAL DECISION TRANSACTION PROCESSED BY IB |
| 2020-08-05 | NOTICE OF SUIT |
| 2021-06-15 | NOTICE OF SUIT |
| 2021-09-08 | NOTICE OF SUIT |