KID-E-CATS - Trademark Details
Status: 700 - Registered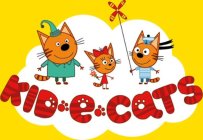 Registration Number
6020948
Registration Number
6020948
Registration Date
2020-03-31
Mark Drawing
3000 - Illustration: Drawing or design which also includes word(s)/ letter(s)/number(s) Typeset
Design Searches
011506, 030104, 030126, 031301, 050525, 090104, 090304, 090306, 090307, 090503, 181105, 210125, 2703 - Clouds, fog. Domestic cats. Costumed animals and those with human attributes in this division (cats, dogs, wolves, foxes, bears, lions or tigers). Paws, feet, pawprints, footprints. Other flowers including daffodils and irises. Ribbons, bows. Ladies' suits, dresses, skirts. Shirts (including sweatshirts), camisoles, blouses, halters and tank tops. T-shirts. Fezzes, turbans, berets, other visorless and brimless hats. Anchors. Other games or toys, including darts, jack-in-boxes, rocking horses, paper airplanes, infant toys and toy hoops, arcade games, pinball machines, roulette wheels, video game machines, yoyos. Representations of animals or parts of animals forming letters or numerals, including punctuation.
Published for Opposition Date
2020-01-14
Law Office Assigned Location Code
N50
Employee Name
SHERMAN, SAMANTHA LEIG
Statements
Indication of Colors claimed
The color(s) yellow, white, red, deep red, orange, light-orange, brown, black, green, dark-green, light-blue, blue is/are claimed as a feature of the mark.
Description of Mark
The mark consists of the stylized wording "KID-E-CATS" and a design. The wording "KID", "E", and "CATS" is lined in deep red and striped red and deep red. The two hyphens are formed by red paw prints lined in deep red. A white paw print appears on each of the letters "D", "E", and "A". Three stylized orange cats lined in brown and with orange and brown striped tails appear above the wording. All three of the cats have black and white eyes, black noses, black mouths, three black whiskers on each side of their faces, light orange inner ears, brown hands, and brown shoes. The cat on the left is wearing a green hat lined in black, a green shirt lined in black with two black buttons, and dark green pants. The middle cat is wearing a red hair bow lined in deep red with three black hairs protruding from the bow and a red dress lined in deep red. This cat is holding a flower with a green stem, yellow center, and red petals. The cat on the right is wearing a striped white and blue shirt lined in blue, blue pants, and a blue and light blue hat with a black anchor on the front of the hat and a black circle on top of the hat. Two black ribbons appear protruding from behind the hat. This cat is holding a pinwheel toy with a black stick, white center, and red propellers with two yellow stripes on each of the four propellers. All of the foregoing is on a yellow background with a white cloud in the center.
Goods and Services
Cosmetic preparations, namely, cosmetic preparations for children in the nature of lip balm, lip gloss, eye shadow; non-medicated toiletry preparations; non-medicated soaps; perfumery; cosmetics; toiletries, namely, non-medicated soap
Goods and Services
Food for babies; plasters for medical purposes
Goods and Services
Paper, cardboard; printed matter, namely, printed publications in the nature of periodicals, newspapers, and books in the field of children's entertainment; calendars, stationery, office requisites except furniture, namely, staplers, correcting fluid for type, paper trimmers
Goods and Services
Trunks and travelling bags, backpacks, bags, namely, bags for climbers in the nature of all-purpose carrying bags; tool bags, empty; handbags; beach bags; saddlebags; sport bags; all-purpose carrying bags for use by campers; shopping bags, namely, reusable shopping bags, canvas shopping bags, leather shopping bags; wheeled shopping bags; school bags, school satchels; pouch baby carriers; travelling trunks
Goods and Services
Containers for household or kitchen use; Household or kitchen utensils, namely, dishers, graters, grills, turners, sieves, spatulas, strainers, wood chopping blocks, wire baskets, kitchen tongs, splatter screens; combs; sponges, namely, kitchen sponges, toiletry sponges, cleaning sponges; glassware, porcelain and earthenware, namely, beverage glassware, porcelain mugs, earthenware saucepans
Goods and Services
Textiles and textile goods, namely, textile tablecloths, textile labels, tapestries of textile, non-woven textile fabrics; bed covers and table covers being plastic table covers, table cloths not of paper; bed blankets; bed linen
Goods and Services
Clothing, namely, dresses, shorts, pants, shirts, sweaters, coats; footwear and headwear
Goods and Services
Games, toys and playthings, namely, board games, arcade games, dolls, puppets, jack-in-the-boxes; gymnastic and sporting articles, namely, sleds, spring boards, golf ball dispensers, weight lifting belts, gymnastic apparatus, balance beams; decorations for Christmas trees, namely, tinsel for decorating Christmas trees, bells for Christmas trees, artificial snow for Christmas trees
Goods and Services
Meat, fish, poultry and game, not live; meat extracts; preserved, dried and cooked fruits and vegetables; jellies, jams, compotes; eggs; milk and milk products excluding ice cream, ice milk and frozen yogurt; edible oils and fats
Goods and Services
Coffee, tea, cocoa, sugar, rice, tapioca; sago, artificial coffee; flour and preparations made from cereals, namely, cereal bars, cereal-based snack foods, processed cereals; bread, pastries and confectionery, namely, peppermint for confectionery, confectionery made of sugar, fondants; ice cream; honey, treacle; yeast; baking powder; salt, mustard; vinegar; condiments, namely, chutneys, oyster sauce, minced garlic, ketchup, mustard; spices; edible ices
Goods and Services
Mineral and aerated waters, club soda, sports drinks, sarsaparilla; fruit drinks and fruit juices; syrups and other preparations for making beverages, namely, fruit drinks
Goods and Services
Conducting market studies; marketing research; business management of performing artists; commercial administration of the licensing of the goods and services of others; import-export agency services; commercial information agency services; telemarketing services; sales promotion, for others, including promoting the retail or wholesale services of others; procurement services for others, namely, purchasing office furniture, tickets to entertainment events, coupons for others; commercial or industrial management assistance; demonstration of goods; providing television home shopping services in the field of general consumer merchandise; administrative processing of purchase orders; commercial information and advice for consumers in the choice of products and services; advertising services; publicity agency services; radio and television advertising; bill-posting; on-line advertising on a computer network; advertising agency services; scriptwriting for advertising purposes; publication of publicity texts; updating of advertising material; dissemination of advertising matter; direct mail advertising services; shop window dressing; rental of advertising time on communication media; pay per click advertising; rental of advertising space; production of advertising films; production of teleshopping programmes; organization of exhibitions and trade fairs for commercial or advertising purposes
Goods and Services
Television broadcasting, including cable television broadcasting; radio broadcasting; wireless broadcasting; computer aided transmission of messages and images; radio communications; satellite transmission; communications by fiber optic networks; communications by computer terminals; paging services for radio, telephone, or other means of electronic communication; electronic mail, namely, transmission of electronic mail; electronic message sending; transmission of news, namely, sending urgent announcements; news agency services for electronic transmission; teleconferencing services
Goods and Services
Production and distribution of radio and television programs; radio and television entertainment, namely, television and radio programming, direction of making radio or television programs, editing of radio and television programs; videotaping; production of videotapes and motion pictures; production of radio and television programmes; videotape editing; recording studio services; movie studio services; rental of videotapes and motion pictures; photography; dubbing; subtitling; microfilming; music composition services; news reporters services; scriptwriting, other than for advertising purposes, including screenplay writing; publication of texts, other than publicity texts; providing films, not downloadable, via video-on-demand transmission services; providing television programs, not downloadable, via video-on-demand transmission services; presentation of live show performances; theatre productions; providing on-line electronic publications, not downloadable, in the nature of books, magazines, manuals in the field of children's entertainment; entertainment services, namely, cabarets, storytelling, lighting production; party planning for entertainment purposes; entertainer services, namely, live, televised and movie appearances by a professional entertainer; providing recreation facilities; organization of competitions for educational or entertainment purposes, namely, sports competitions, electronic game competitions; arranging of beauty contests; organization of exhibitions for cultural or educational purposes; organization of sports competitions; organization of lotteries; teaching, educational services, and instruction services, namely, language instruction, teaching of beauty skills, providing educational demonstrations; club services for educational or entertainment purposes, namely, comedy club services, fan clubs; discotheque services; health club services, namely, providing personal fitness training; entertainment information; providing information about education; recreation information; education in the fields of computers, music, art rendered through correspondence courses; sign language interpretation; translation; arranging and conducting of educational conferences; arranging and conducting of seminars; holiday camp services for entertainment purposes; music-halls; arranging and conducting of concerts; providing amusement arcade services; virtual reality game services provided on-line from a computer network; cinema theater services, namely, providing cinema presentations; movie theater services, namely, providing movie theatre presentations; providing casino facilities for gambling; night clubs; practical training and educational demonstrations in the field of welding; arranging and conducting of training workshops in the field of self-awareness, art appreciation; publication of books; multimedia publication of electronic books and journals; rental of audio equipment
Pseudo Mark
KID E CATS; KITTY CATS; KIDDIE CATS
Classification Information
Current Trademark Owners
Party Type
30 - Original Registrant
Legal Entity Type
99 - Other (AKTSIONERNOE OBSHCHESTVO).
Trademark Owner History
Party Type
30 - Original Registrant
Legal Entity Type
99 - Other (AKTSIONERNOE OBSHCHESTVO).
Party Type
20 - Owner at Publication
Legal Entity Type
99 - Other (AKTSIONERNOE OBSHCHESTVO).
Party Type
10 - Original Applicant
Legal Entity Type
99 - Other (AKTSIONERNOE OBSHCHESTVO).
International Registrations
International Registration Number
1431942
International Registration Date
2018-06-07
International Publication Date
2018-11-01
International Renewal Date
2028-06-07
Auto Protection Date
2020-06-13
International Status
001 - Request for extension of protection established
International Status Date
2018-11-01
Priority Claimed Date
2018-04-03
Trademark Events
| | |
| --- | --- |
| Event Date | Event Description |
| 2018-11-01 | SN ASSIGNED FOR SECT 66A APPL FROM IB |
| 2018-11-07 | NEW APPLICATION OFFICE SUPPLIED DATA ENTERED IN TRAM |
| 2018-11-07 | ASSIGNED TO EXAMINER |
| 2018-11-09 | NON-FINAL ACTION WRITTEN |
| 2018-11-10 | NON-FINAL ACTION (IB REFUSAL) PREPARED FOR REVIEW |
| 2018-11-13 | APPLICATION FILING RECEIPT MAILED |
| 2018-11-27 | REFUSAL PROCESSED BY MPU |
| 2018-11-27 | NON-FINAL ACTION MAILED - REFUSAL SENT TO IB |
| 2018-12-14 | CORRECTION TRANSACTION RECEIVED FROM IB |
| 2018-12-15 | REFUSAL PROCESSED BY IB |
| 2019-01-09 | CORRECTION FROM IB ENTERED - ATTORNEY REVIEW REQUIRED |
| 2019-01-09 | ATTORNEY REVIEW COMPLETED |
| 2019-05-25 | TEAS RESPONSE TO OFFICE ACTION RECEIVED |
| 2019-05-25 | CORRESPONDENCE RECEIVED IN LAW OFFICE |
| 2019-05-27 | TEAS/EMAIL CORRESPONDENCE ENTERED |
| 2019-06-13 | FINAL REFUSAL WRITTEN |
| 2019-06-13 | FINAL REFUSAL E-MAILED |
| 2019-06-13 | NOTIFICATION OF FINAL REFUSAL EMAILED |
| 2019-12-12 | EXAMINERS AMENDMENT -WRITTEN |
| 2019-12-12 | EXAMINERS AMENDMENT E-MAILED |
| 2019-12-12 | NOTIFICATION OF EXAMINERS AMENDMENT E-MAILED |
| 2019-12-12 | EXAMINER'S AMENDMENT ENTERED |
| 2019-12-12 | EXAMINERS AMENDMENT -WRITTEN |
| 2019-12-12 | EXAMINERS AMENDMENT E-MAILED |
| 2019-12-12 | NOTIFICATION OF EXAMINERS AMENDMENT E-MAILED |
| 2019-12-12 | EXAMINER'S AMENDMENT ENTERED |
| 2019-12-12 | APPROVED FOR PUB - PRINCIPAL REGISTER |
| 2019-12-25 | NOTIFICATION OF NOTICE OF PUBLICATION E-MAILED |
| 2019-12-25 | NOTICE OF START OF OPPOSITION PERIOD CREATED, TO BE SENT TO IB |
| 2019-12-25 | NOTIFICATION OF POSSIBLE OPPOSITION SENT TO IB |
| 2020-01-10 | NOTIFICATION PROCESSED BY IB |
| 2020-01-14 | PUBLISHED FOR OPPOSITION |
| 2020-01-14 | OFFICIAL GAZETTE PUBLICATION CONFIRMATION E-MAILED |
| 2020-03-31 | REGISTERED-PRINCIPAL REGISTER |
| 2020-06-30 | FINAL DISPOSITION NOTICE CREATED, TO BE SENT TO IB |
| 2020-08-06 | GENERIC MADRID TRANSACTION CREATED |
| 2020-08-07 | GENERIC MADRID TRANSACTION SENT TO IB |
| 2020-09-26 | FINAL DECISION TRANSACTION PROCESSED BY IB |