MAGLIERIA SARTORIALE LU-IS - Trademark Details
Status: 700 - Registered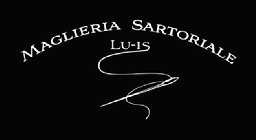 Registration Number
5658597
Word Mark
MAGLIERIA SARTORIALE LU-IS
Registration Number
5658597
Registration Date
2019-01-22
Mark Drawing
3000 - Illustration: Drawing or design which also includes word(s)/ letter(s)/number(s) Typeset
Design Searches
090101, 090901, 270305 - Thread and wool (wound or unwound), including thread on spools and skeins of yarn. Needles, pins, crochet hooks, knitting needles. Representations of objects forming letters or numerals, including punctuation.
Published for Opposition Date
2018-11-06
Law Office Assigned Location Code
N60
Employee Name
REEVES, APRIL ELIZABET
Statements
Indication of Colors claimed
Color is not claimed as a feature of the mark.
Disclaimer with Predetermined Text
"MAGLIERIA SARTORIALE"
Description of Mark
The mark consists of the wording "MAGLIERIA SARTORIALE LU-IS", with the letter "S" in "LU-IS" extending downward to form a strand of thread, which goes through the eye of a needle.
Goods and Services
Clothing, namely, sweater, shirts, pants, jumper, pullovers, cardigans, coats, jackets, gilet; footwear; headwear, namely, hats, caps
Translation of Words in Mark
The English translation of "MAGLIERIA SARTORIALE" in the mark is "SARTORIAL KNITWEAR".
Classification Information
International Class
025
- Clothing, footwear, headgear. - Clothing, footwear, headgear.
Class Status Code
6 - Active
Class Status Date
2018-06-11
Current Trademark Owners
Party Type
30 - Original Registrant
Legal Entity Type
16 - Limited Liability Company
Trademark Owner History
Party Type
30 - Original Registrant
Legal Entity Type
16 - Limited Liability Company
Party Type
20 - Owner at Publication
Legal Entity Type
16 - Limited Liability Company
Party Type
10 - Original Applicant
Legal Entity Type
16 - Limited Liability Company
Correspondences
Name
FRANCESCO BRAGA; PERANI & PARTNERS S.P.A
International Registrations
International Registration Number
1406189
International Registration Date
2017-12-14
International Publication Date
2018-06-07
International Renewal Date
2027-12-14
Auto Protection Date
2019-12-07
International Status
001 - Request for extension of protection established
International Status Date
2018-06-07
Priority Claimed Date
2017-12-12
Trademark Events
| | |
| --- | --- |
| Event Date | Event Description |
| 2018-06-07 | SN ASSIGNED FOR SECT 66A APPL FROM IB |
| 2018-06-11 | NEW APPLICATION OFFICE SUPPLIED DATA ENTERED IN TRAM |
| 2018-06-11 | ASSIGNED TO EXAMINER |
| 2018-06-15 | APPLICATION FILING RECEIPT MAILED |
| 2018-06-18 | NON-FINAL ACTION WRITTEN |
| 2018-06-19 | NON-FINAL ACTION (IB REFUSAL) PREPARED FOR REVIEW |
| 2018-06-28 | REFUSAL PROCESSED BY MPU |
| 2018-06-28 | NON-FINAL ACTION MAILED - REFUSAL SENT TO IB |
| 2018-07-14 | REFUSAL PROCESSED BY IB |
| 2018-09-18 | TEAS RESPONSE TO OFFICE ACTION RECEIVED |
| 2018-09-18 | CORRESPONDENCE RECEIVED IN LAW OFFICE |
| 2018-09-18 | TEAS/EMAIL CORRESPONDENCE ENTERED |
| 2018-09-18 | APPROVED FOR PUB - PRINCIPAL REGISTER |
| 2018-09-28 | ASSIGNED TO LIE |
| 2018-10-04 | LAW OFFICE PUBLICATION REVIEW COMPLETED |
| 2018-10-17 | NOTIFICATION OF NOTICE OF PUBLICATION E-MAILED |
| 2018-10-17 | NOTICE OF START OF OPPOSITION PERIOD CREATED, TO BE SENT TO IB |
| 2018-10-17 | NOTIFICATION OF POSSIBLE OPPOSITION SENT TO IB |
| 2018-11-02 | NOTIFICATION PROCESSED BY IB |
| 2018-11-06 | PUBLISHED FOR OPPOSITION |
| 2018-11-06 | OFFICIAL GAZETTE PUBLICATION CONFIRMATION E-MAILED |
| 2019-01-22 | REGISTERED-PRINCIPAL REGISTER |
| 2019-04-22 | FINAL DISPOSITION NOTICE CREATED, TO BE SENT TO IB |
| 2019-05-08 | FINAL DISPOSITION PROCESSED |
| 2019-05-08 | FINAL DISPOSITION NOTICE SENT TO IB |
| 2019-05-25 | FINAL DECISION TRANSACTION PROCESSED BY IB |