CHARACTER CRUISE BEYOND STORIES, BEYONDDREAMS - Trademark Details
Status: 700 - Registered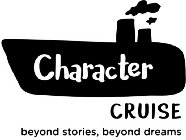 Registration Number
5663594
Word Mark
CHARACTER CRUISE BEYOND STORIES, BEYONDDREAMS
Registration Number
5663594
Registration Date
2019-01-29
Mark Drawing
3000 - Illustration: Drawing or design which also includes word(s)/ letter(s)/number(s) Typeset
Design Searches
011505, 180708 - Smoke, steam and vapor. Steamships, ocean liners.
Published for Opposition Date
2018-11-13
Law Office Assigned Location Code
L10
Employee Name
CHUO, EMILY M
Statements
Indication of Colors claimed
Color is not claimed as a feature of the mark.
Disclaimer with Predetermined Text
"CRUISE"
Description of Mark
The mark consists of a cruise ship design with the word "CHARACTER" shown on the ship's body. The wording "CRUISE" appears immediately below the ship. The phrase "beyond stories, beyond dreams" appears below the word "CRUISE".
Goods and Services
Arrangement of travel, namely, arranging transport for sightseeing tours by boats and cruises; Arranging of cruises; Transportation of passengers by cruise ship; Providing information relating to tourism, namely, information on transport services for sightseeing tours and travel guide services; Provision of travel information; Tourist travel reservation services, namely, making reservations and bookings for transportation for tourists; Organizing travel tours in the nature of organizing transport for travelers; Organisation of cruises and pleasure boat cruises; Transport, namely, transport of travellers; Provision of travel ticket reservation services from customer loyalty and frequent buyer schemes; Transportation services, namely, making transportation reservations and bookings for travel provided in relation to a customer loyalty or frequent buyer scheme
Classification Information
International Class
039
- Transport; packaging and storage of goods; travel arrangement. - Transport; packaging and storage of goods; travel arrangement.
Class Status Code
6 - Active
Class Status Date
2018-04-06
Current Trademark Owners
Party Type
30 - Original Registrant
Trademark Owner History
Party Type
30 - Original Registrant
Party Type
20 - Owner at Publication
Party Type
10 - Original Applicant
International Registrations
International Registration Number
1396226
International Registration Date
2017-12-13
International Publication Date
2018-04-05
International Renewal Date
2027-12-13
Auto Protection Date
2019-10-05
International Status
001 - Request for extension of protection established
International Status Date
2018-04-05
Trademark Events
| | |
| --- | --- |
| Event Date | Event Description |
| 2018-04-05 | SN ASSIGNED FOR SECT 66A APPL FROM IB |
| 2018-04-06 | NEW APPLICATION OFFICE SUPPLIED DATA ENTERED IN TRAM |
| 2018-04-06 | ASSIGNED TO EXAMINER |
| 2018-04-09 | NON-FINAL ACTION WRITTEN |
| 2018-04-10 | APPLICATION FILING RECEIPT MAILED |
| 2018-04-10 | NON-FINAL ACTION (IB REFUSAL) PREPARED FOR REVIEW |
| 2018-04-12 | REFUSAL PROCESSED BY MPU |
| 2018-04-12 | NON-FINAL ACTION MAILED - REFUSAL SENT TO IB |
| 2018-04-28 | REFUSAL PROCESSED BY IB |
| 2018-09-20 | TEAS RESPONSE TO OFFICE ACTION RECEIVED |
| 2018-09-30 | ASSIGNED TO LIE |
| 2018-10-03 | CORRESPONDENCE RECEIVED IN LAW OFFICE |
| 2018-10-03 | TEAS/EMAIL CORRESPONDENCE ENTERED |
| 2018-10-04 | APPROVED FOR PUB - PRINCIPAL REGISTER |
| 2018-10-24 | NOTIFICATION OF NOTICE OF PUBLICATION E-MAILED |
| 2018-10-24 | NOTICE OF START OF OPPOSITION PERIOD CREATED, TO BE SENT TO IB |
| 2018-10-24 | NOTIFICATION OF POSSIBLE OPPOSITION SENT TO IB |
| 2018-11-09 | NOTIFICATION PROCESSED BY IB |
| 2018-11-13 | PUBLISHED FOR OPPOSITION |
| 2018-11-13 | OFFICIAL GAZETTE PUBLICATION CONFIRMATION E-MAILED |
| 2019-01-29 | REGISTERED-PRINCIPAL REGISTER |
| 2019-04-29 | FINAL DISPOSITION NOTICE CREATED, TO BE SENT TO IB |
| 2019-05-24 | FINAL DISPOSITION PROCESSED |
| 2019-05-24 | FINAL DISPOSITION NOTICE SENT TO IB |
| 2019-06-14 | FINAL DECISION TRANSACTION PROCESSED BY IB |