O - Trademark Details
Status: 700 - Registered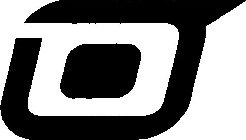 Registration Number
5234401
Registration Number
5234401
Registration Date
2017-07-04
Mark Drawing
3000 - Illustration: Drawing or design which also includes word(s)/ letter(s)/number(s) Typeset
Design Searches
261307, 261321 - Quadrilaterals with a decorative border, including scalloped, ruffled and zig-zag edges. Quadrilaterals that are completely or partially shaded.
Published for Opposition Date
2017-04-18
Law Office Assigned Location Code
L60
Employee Name
FROMM, MARTHA L
Statements
Indication of Colors claimed
Color is not claimed as a feature of the mark.
Description of Mark
The mark consists of stylized letter "O".
Goods and Services
clothing, namely, jerseys, T-shirts, shorts, pants and jackets; weather resistant outer clothing, namely, coats and jackets; jogging outfits; cyclists' clothing, namely, shorts, caps and jerseys; clothing for gymnastics, namely, leotard; leisurewear, namely, lounge pants; athletic shorts; waterproof outer clothing, namely, rain jackets; thermal underwear; underwear; socks; breeches for wear; walking breeches; shirts; sports singlets; coats; waist belts; blousons; gloves; polo shirts; sweaters; short-sleeved or long-sleeved shirts; footwear, namely, gymnastic shoes; running shoes; mountaineering shoes and cyclists' shoes; casual footwear; walking shoes; boots for sports; headgear, namely, hats and caps
Classification Information
International Class
025
- Clothing, footwear, headgear. - Clothing, footwear, headgear.
Class Status Code
6 - Active
Class Status Date
2016-09-06
Current Trademark Owners
Party Type
30 - Original Registrant
Legal Entity Type
01 - Individual
Party Type
30 - Original Registrant
Legal Entity Type
01 - Individual
Correspondences
Name
DP PARTNERS SRL -; AVV. PAROLIN DAVIDE
International Registrations
International Registration Number
1181321
International Registration Date
2013-09-12
International Publication Date
2016-08-25
International Renewal Date
2023-09-12
Auto Protection Date
2018-02-25
International Status
001 - Request for extension of protection established
International Status Date
2016-08-25
Trademark Events
| | |
| --- | --- |
| Event Date | Event Description |
| 2016-08-25 | SN ASSIGNED FOR SECT 66A SUBSEQ DESIG FROM IB |
| 2016-09-06 | NEW APPLICATION OFFICE SUPPLIED DATA ENTERED IN TRAM |
| 2016-09-06 | ASSIGNED TO EXAMINER |
| 2016-09-10 | APPLICATION FILING RECEIPT MAILED |
| 2016-09-13 | NON-FINAL ACTION WRITTEN |
| 2016-09-14 | NON-FINAL ACTION (IB REFUSAL) PREPARED FOR REVIEW |
| 2016-09-15 | REFUSAL PROCESSED BY MPU |
| 2016-09-15 | NON-FINAL ACTION MAILED - REFUSAL SENT TO IB |
| 2016-10-02 | REFUSAL PROCESSED BY IB |
| 2017-03-07 | TEAS CHANGE OF CORRESPONDENCE RECEIVED |
| 2017-03-07 | TEAS RESPONSE TO OFFICE ACTION RECEIVED |
| 2017-03-07 | CORRESPONDENCE RECEIVED IN LAW OFFICE |
| 2017-03-07 | TEAS/EMAIL CORRESPONDENCE ENTERED |
| 2017-03-08 | APPROVED FOR PUB - PRINCIPAL REGISTER |
| 2017-03-29 | NOTIFICATION OF NOTICE OF PUBLICATION E-MAILED |
| 2017-03-29 | NOTICE OF START OF OPPOSITION PERIOD CREATED, TO BE SENT TO IB |
| 2017-03-29 | NOTIFICATION OF POSSIBLE OPPOSITION SENT TO IB |
| 2017-04-14 | NOTIFICATION PROCESSED BY IB |
| 2017-04-18 | PUBLISHED FOR OPPOSITION |
| 2017-04-18 | OFFICIAL GAZETTE PUBLICATION CONFIRMATION E-MAILED |
| 2017-07-04 | REGISTERED-PRINCIPAL REGISTER |
| 2017-10-04 | FINAL DISPOSITION NOTICE CREATED, TO BE SENT TO IB |
| 2017-10-10 | GENERIC MADRID TRANSACTION CREATED |
| 2017-10-10 | GENERIC MADRID TRANSACTION SENT TO IB |
| 2017-11-10 | FINAL DECISION TRANSACTION PROCESSED BY IB |