Image Trademark with Serial Number 79143812
Status: 602 - Abandoned-Failure To Respond Or Late Response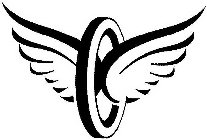 Status
602 - Abandoned-Failure To Respond Or Late Response
Mark Drawing
2000 - Illustration: Drawing or design without any word(s)/letter(s)/ number(s) Typeset
Design Searches
031701, 150725, 260102 - Wings. Other wheels including vehicular wheels without spokes; hubcaps. Plain single line circles.
Law Office Assigned Location Code
M70
Employee Name
DUONG, SUI QUAN
Statements
Indication of Colors claimed
Color is not claimed as a feature of the mark.
Description of Mark
The mark consists of a design of a wheel without spokes and feathered wings stemming from the center of the wheel.
Goods and Services
Footwear and headwear; clothing, namely, belts; articles of outerwear, namely, coats and jackets; underwear; lingerie; clothing of leather and of imitations of leather, namely jackets, trousers, skirts and waistcoats; trousers; skirts; shirts; smocks; dresses; suits; articles of knitwear, namely jumpers, tank tops, cardigans and ties; t-shirts; sweaters; sweatshirts; sports clothing, namely, jumpers, sweatshirts, t-shirts, shorts, vests and jogging pants; sports hats; sports footwear; sports shoes; gymnastic clothing, namely leotards, tights and leg warmers; beach clothes, namely, shorts, t-shirts, kaftans and swimwear; beach shoes; bathing suits and bathing trunks; dressing gowns and bath robes; clothes for babies, namely vests, infant bodysuits, t-shirts, jumpers, cardigans, dresses, skirts, trousers, shorts, skirts, shirts, blouses, jackets, tights, socks, underwear; dance costumes; ear muffs; stoles; gloves; headbands; hosiery; leggings; ties; pyjamas; dressing gowns; saris; scarves and shawls; shirts; stockings; socks; sun visors; caps; woollen hats; trapper hats; swimsuits; tights; togas; uniforms; waistcoats; waterproof clothing, namely, coats, jackets and trousers; wristbands
Classification Information
International Class
025
- Clothing, footwear, headgear. - Clothing, footwear, headgear.
Class Status Code
6 - Active
Class Status Date
2014-03-14
Correspondences
Address
Please log in with your Justia account to see this address.
International Registrations
International Registration Number
1195145
International Registration Date
2014-01-22
International Publication Date
2014-03-13
International Renewal Date
2024-01-22
Auto Protection Date
2015-09-13
International Status
001 - Request for extension of protection established
International Status Date
2014-03-13
Trademark Events
| | |
| --- | --- |
| Event Date | Event Description |
| 2014-03-13 | SN ASSIGNED FOR SECT 66A APPL FROM IB |
| 2014-03-13 | LIMITATION FROM ORIGINAL APPLICATION ENTERED |
| 2014-03-14 | NEW APPLICATION OFFICE SUPPLIED DATA ENTERED IN TRAM |
| 2014-03-18 | APPLICATION FILING RECEIPT MAILED |
| 2014-04-27 | ASSIGNED TO EXAMINER |
| 2014-05-02 | NON-FINAL ACTION WRITTEN |
| 2014-05-03 | NON-FINAL ACTION (IB REFUSAL) PREPARED FOR REVIEW |
| 2014-05-05 | REFUSAL PROCESSED BY MPU |
| 2014-05-05 | NON-FINAL ACTION MAILED - REFUSAL SENT TO IB |
| 2014-05-23 | REFUSAL PROCESSED BY IB |
| 2014-11-04 | TEAS REVOKE/APP/CHANGE ADDR OF ATTY/DOM REP RECEIVED |
| 2014-11-04 | ATTORNEY/DOM.REP.REVOKED AND/OR APPOINTED |
| 2014-11-05 | TEAS RESPONSE TO OFFICE ACTION RECEIVED |
| 2014-11-05 | CORRESPONDENCE RECEIVED IN LAW OFFICE |
| 2014-11-05 | TEAS/EMAIL CORRESPONDENCE ENTERED |
| 2014-11-25 | FINAL REFUSAL WRITTEN |
| 2014-11-25 | FINAL REFUSAL E-MAILED |
| 2014-11-25 | NOTIFICATION OF FINAL REFUSAL EMAILED |
| 2015-03-03 | TEAS CHANGE OF CORRESPONDENCE RECEIVED |
| 2015-06-23 | ABANDONMENT - FAILURE TO RESPOND OR LATE RESPONSE |
| 2015-06-23 | ABANDONMENT NOTICE MAILED - FAILURE TO RESPOND |
| 2015-08-19 | NOTIFICATION OF POSSIBLE OPPOSITION CREATED, TO BE SENT TO IB |
| 2015-08-19 | NOTIFICATION OF POSSIBLE OPPOSITION SENT TO IB |
| 2015-09-04 | NOTIFICATION OF POSSIBLE OPPOSITION - PROCESSED BY IB |
| 2016-06-23 | FINAL DISPOSITION NOTICE CREATED, TO BE SENT TO IB |
| 2016-06-23 | FINAL DISPOSITION NOTICE SENT TO IB |
| 2016-07-15 | FINAL DECISION TRANSACTION PROCESSED BY IB |
| 2018-02-08 | CHANGE OF NAME/ADDRESS REC'D FROM IB |