Image Trademark with Serial Number 79127350
Status: 707 - A partial Section 71 declaration has been accepted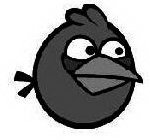 Registration Number
4493031
Status
707 - A partial Section 71 declaration has been accepted
Registration Number
4493031
Registration Date
2014-03-11
Mark Drawing
2000 - Illustration: Drawing or design without any word(s)/letter(s)/ number(s) Typeset
Design Searches
031503, 031524, 031525, 031526, 031716 - Chickens, hens, roosters. Stylized birds and bats. Other birds. Costumed birds and bats and those with human attributes. Heads of birds.
Published for Opposition Date
2013-12-24
Law Office Assigned Location Code
L50
Employee Name
TARCU, CATHERINE L
Statements
Indication of Colors claimed
Color is not claimed as a feature of the mark.
Description of Mark
The mark consists of the stylized shaded head of a bird with no wings.
Goods and Services
[ Bleaching preparations and bleaching salts and bleaching sodas for laundry use; cleaning, polishing, scouring and abrasive preparations; soaps; perfumery, essential oils, cosmetics, hair lotions; dentifrices; non-medicated toiletries; hand care preparations, namely, hand cream; non-medicated products in the nature of cosmetics and cosmetic preparations for the care and cleansing; of hair and skin, namely, shampoos, conditioners, balms, soaps, and shower gel; adhesives for cosmetic purposes; after-shave lotions; antiperspirants; antistatic preparations for household purposes; aromatics, namely, aromatic oils and aromatic potpourris; milled and processed quillaia bark for use as hand washing soap and laundry soap; bath salts; cosmetic preparations for baths; beauty masks; bleaching salts; bleaching soda; bluing for laundry; color-brightening chemicals in the nature of washing preparations for laundry use; paint removing preparations; cosmetics kits comprised of cosmetics; cosmetic preparations for slimming purposes; cotton sticks for cosmetic purposes; cotton wool for cosmetic purposes; cosmetic creams; skin whitening creams; creams for leather; denture polishes; preparations for cleaning dentures; deodorants for personal use; hair dyes for cosmetic purposes; eau de cologne; toilette water; hair creams; hair gels; shampoos; hair conditioners and hair moisturizing preparations; perfumes; lipsticks; skin and face creams and lotions; false nails; nail polishes and nail varnishes and nail polish thinners; non-medicated sun care preparations; bleaching preparations in the nature of decolorants for cosmetic purposes; cake flavorings in the nature of essential oils; cleansing milk for cosmetic toiletry purposes; eyebrow cosmetics; eyebrow pencils; fabric softeners for laundry use; false eyelashes; floor wax; hair dyes; hair spray; laundry bleach; laundry pre-soak detergents; laundry starch; lotions for cosmetic purposes; make-up; make-up powder; make-up preparations; make-up removing preparations; mascara; mouth washes, not for medical purposes; nail care preparations; cosmetic pencils; polish for furniture and flooring; pomades for cosmetic hair purposes; pumice stone for personal use; sandpaper; scented wood; shoe polish and creams; shoe wax; laundry starch; soaps for brightening textiles; starch glaze for laundry purposes; sunscreen preparations; tissues impregnated with cosmetic lotions; varnish-removing preparations; depilatory wax; laundry wax; polishing waxes; waxes for leather, namely, boot and shoe wax; depilatory preparations; petroleum jelly for cosmetic purposes; decorative fingernail decals for cosmetic purposes; incense; gel soaps, bar soap; bubble bath; shower gels; toothpaste; mouthwash; cleansing, toning, moisturizing and exfoliating preparations for skin; body cream and lotion; hand cream and lotion; skin cleanser and non-medicated body soaks perfumed body powders; bath oils; baby oil, baby powder, baby gel and baby lotion; lip gloss, non-medicated lip balm; manicure preparations, namely, adhesives for artificial nails, nail cream, nail enamel, nail gel, nail polish and nail glitter; sachets for perfuming linen; massage oils and lotions; non-medicated skin creams with essential oils for use in aromatherapy ]
Goods and Services
[ Diapers made of paper for babies ]
Goods and Services
[ Photographic apparatus and instruments, namely, cameras and flashes for cameras, cases for cameras and photographic equipment; optical apparatus and instruments, namely, blank optical discs, optical lamps; signaling apparatus and instruments, namely, flashing safety lights, signal bells, signaling whistles, and signal alarms; teaching apparatus and instruments, namely, audiovisual receivers; measuring apparatus, devices and instruments, namely, measuring spoons and measuring cups; apparatus for recording, transmission and reproduction of sound and images; blank magnetic data carriers, blank magnetic computer tapes, and blank recording discs; pre-recorded magnetic data carriers featuring music, images, motion picture films, animated cartoons and computer games; mechanisms for coin-operated apparatus; automatic distribution machines, namely, teller machines; cash registers; data processors; computers; fire-extinguishing apparatus; ] video game programs for cellular telephones, mobile devices, laptops, personal computers, consoles and tablet computers; electronic game programs; downloadable electronic game programs; electronic game software; electronic game software for mobile phones downloadable via Internet; computer game programs; downloadable computer game programs, including via the Internet; interactive game software; [ recorded computer operating programs; ] computer game programs; computer game software and computer application software for mobile phones; [ printers for use with computers; data processing apparatus in the nature of computers; ] computer game programs and video game software for handheld game devices; [ film projectors; protective cases for telephones, laptops and mobile phones; blank DVD disks; pre-recorded exercise DVDs; ] pre-recorded DVDs featuring music, images, motion picture films, animated cartoons and computer games; [ blank compact discs; compact disc players; blank CD-ROM discs; pre-recorded CD-ROM featuring music, images, motion picture films, animated cartoons and computer games; pre-recorded CD-ROMs containing programs for controlling consumer's video game devices; mouse mats; sunglasses; spectacles; eye-glass chains; spectacle cases; contact lenses; containers for contact lenses; wireless telephones, cellular telephones and parts and fittings therefor; mobile phone cases specially adapted for holding or carrying mobile telephones; bags, covers, containers, carriers and holders specifically adapted for use with cellular telephones and laptops; headphones; ear phones; earphones and microphones, and speaker phones for use with mobile telephones; straps and cases specifically adapted for use with cellular mobile telephones; stands for portable telephones; antenna caps for portable phones; batteries; battery boxes and cases; battery chargers; digital music downloadable from the Internet; downloadable music files; abacuses; binoculars; calculating machines; cameras, cinematographic cameras, and parts and fittings therefor; lenses for cameras; capacity measures; ] motion picture films featuring animated cartoons; films being animated cartoons; [ cassette players; electric door chimes; electronic pocket translators; fire alarms; flashlights; frames for use in photography; heat regulating apparatus, namely, thermostats; juke boxes; letter scales; life belts; life jackets; life rafts; electric locks; blank magnetic encoded cards; magnetic encoders; magnets; magnifying glasses; microphones; microscopes; neon signs; notebook computers; electronic pens; gramophone records featuring music; phonograph records featuring music; photocopiers; hand-held calculators; projection apparatus, namely, movie projectors, multimedia projectors and picture projectors; projection screens; radios; record players; remote control apparatus for radios, televisions and stereos; measuring instruments being rulers; scales; blank smart cards; smoke detectors; electric sockets and plugs in the nature of electric contacts and electric switches; sound recording apparatus; gramophone records featuring music; sound-reproducing apparatus; sound and image transmitting apparatus; telephones apparatus, receivers, transmitters, wires; Telescopes; television apparatus being televisions for projection purposes; temperature indicators; electric theft prevention installations, being burglar alarms and theft alarms not for vehicles; thermometers; thermostats; blank video cassettes; pre-recorded video cassettes featuring music, images, motion picture films, animated cartoons; video game cartridges; parts and fittings for consumer videogame devices, namely, video game cartridges, cassettes and discs; blank video discs; blank videotapes; video screens; video recorders; word processors; audio and visual apparatus with sing along devices in the nature of karaoke machines; pagers, and parts and fittings therefor; pager cases and casings; call indicators, namely, telephones, mobile telephones and pagers and mobile telephones; protective masks worn over the eyes to shield off lights; electronic diaries; electronic alarm bells being warning devices; alarms, namely, burglar alarms, electronic door alarms, electric alarm bells, infant movement alarms and sound alarms; bar code readers; barometers; electronic buzzers; electric buzzers; central processing units; integrated circuit chips; chronographs for use as a specialized time recording apparatus; computer keyboards; computer memories; computer peripheral devices; acoustic couplers; couplers being data processing equipment; blank optical data carriers including DVDs, CDs, and floppy disks; blank optical disks; blank magnetic disks; divers' masks; diving suits; electronic notice boards being visual display units; eye glass cords; protective eye-pieces; eye-shades being sunglasses; facsimile machines; filters for photography; blank floppy disks; head cleaning tapes for video recorders and video playback devices; Hygrometers; integrated circuits; intercommunication apparatus being intercoms; electric couplings; invoicing machines, namely, adding machines; lens hoods; blank magnetic tape units for computers; blank magnetic tapes; measuring spoons; microprocessors; computer modems; money counting and sorting machines; computer monitors; computer mice; optical fibers; optical glasses; optical lenses; parking meters; protractors; radiotelegraphy sets; radio telephones; scanners being data processing equipment; semiconductors; photographic slides being exposed photographic film; sound recording exposed films; demagnetizing apparatus for magnetic tapes; telegraph wires; fax apparatus; teleprinters; teleprompters; ticket dispensers, namely, video lottery ticket terminals; vacuum gauges being measuring instruments; video telephones; whistle alarms being signal whistles; earplugs for divers; egg timers; goggles for sports; protective helmets for use in sports being sports helmets; navigation apparatus for vehicles in the nature of on-board computers; metronomes; ] downloadable electronic publications in the nature of books and magazines in the field of [ computer literacy, ] spelling, reading, [ math, social studies, science, geography, language arts, foreign languages, writing, geology, ] phonics [, music, art and general trivia; downloadable electronic publications being downloadable cartoon strips; personal stereos; satellites for scientific purposes; wrist rests for use with computers; electronic circuits and blank CD-ROMs which enable the recording of automatic playing programs for the use of electronic musical instruments; memory cards for consumer video game apparatus ]
Goods and Services
Hygienic basins
Goods and Services
[ Goods in precious metals or coated therewith, namely, jewelry, boxes, and baskets jewelry; precious stones; pearls; horological and chronometric instruments; imitation jewelry and ornaments of precious metal in the nature of jewelry; brooches; jewelry chains; pendants; non-monetary commemorative coins and tokens for collecting purposes; cuff-links; earrings; gold thread jewelry; ornaments of precious metal in the nature of jewelry; jewelry of imitation gold; jewelry cases; necklaces; rings; bracelets; medals; medallions; unwrought and semi-wrought precious stones and their imitations; artificial gemstones in the nature of unwrought and semi-wrought precious stones and their imitations; statues and statuettes of precious metal; tie clips; clocks, watches and parts and fittings therefor; watch straps, watch bands, watch chains, buckles for watch straps; cases for pocket watches; clocks and watches having a game function; electric clocks and electric watches; desk clocks; pocket watches; stopwatches; wall clocks; alarm clocks; chronometers; ornamental pins; key chains and key cases or carriers of precious metal and/or precious stones; badges of precious metal; presentation cases for watches; cases for watches and clocks; sundials; diamonds; costume jewelry; semi-precious stones; works of art of precious metal; jewelry cases and jewelry boxes of precious metal; chenille cuff links; stock pins in the nature of ornamental pins; figurines in the nature of statuettes of precious metal; trophies of precious metal; commemorative coins of precious metal; insignias of precious metal ]
Goods and Services
[ Glockenspiels ]
Goods and Services
[ Paper, cardboard and goods made from these materials, not included in other classes, namely, paper cartons for delivering goods, advertising signs of paper, advertising signs of cardboard, art paper, bibs of paper, blank or partially printed paper labels, blank paper notebooks, lined and unlined writing pads, memo pads, notepads, book cover paper, business card paper, calendared paper, gift-wrapping paper, blister cards paper towels, notebook paper, paper folders, paper envelopes for packaging, table cloths of paper, table linens of paper, paper napkins, toilet paper, boxes of cardboard or paper, gift boxes made of cardboard, cardboard cartons, cardboard containers, paper handkerchiefs, paper napkins for removing make-up; ] printed matter, namely, books, booklets, [ printed periodicals, magazines including gaming magazines, manuals, newspapers, newsletters, journals, children's books, baby books, ] comic books, [ coloring and children's activity books, instructional and teaching materials, all in the fields of computer, literacy, spelling, reading, math, social studies, science, geography, language arts, foreign languages, writing, geology, phonics, math, music, art and general trivia, cartoons and video games; printed matter, namely, address books, autograph books, diaries, calendars, planners of paper, appointment books, recipe books, and guest books; bookbinding material; photographs; stationery; adhesives for stationery or household purposes; artists' materials, namely, brushes, pastels, pencils, pens, watercolor saucers, canvas panels, molds for modeling clays; paint brushes; printers' type; printing blocks; calendars; ] children's books; [ comic books; address books; brag books; appointment books; guest books; recipe books; diaries; scrapbook albums, photo albums, stamp albums, coin albums; writing pads; notepads; notebooks; coloring and children's activity books; book covers; bookmarks; Blotters; bookends; papers mats for framing paintings, pictures and photographs; photograph stands; coasters made of paper; paintings; erasers; coin wrappers; packing paper, including bubble packing paper; gift wrap paper; boxes of cardboard or paper; gift boxes of cardboard; printed invitations; printed menus; paper serviettes; paper towels; ] paper party decorations; [ paper cake decorations; a series of paperback fiction books; modeling clay; paperweights; pencil sharpeners; electric pencil sharpeners; paper clips; thumb tacks or push pins; drawing pins in the nature of push pins; ] writing instruments, namely, [ pens, ] pencils, [ fountain pens, ball-point pens, and pen nibs; desk pencil holders; desk pencil stands; ink refills for pens and writing instruments; pencil leads; colored pencils; crayons; pen and ] pencil cases; [ artists' water colors in the nature of finished water color paintings; pastels; drawing materials for blackboards, drawing boards, drawing pens, ] pencils and drawing instruments; [ drawing sets comprising drawing paper and colored pencils; canvas for painting; letter trays and paper racks; letter holders; loose-leaf binders; paper knives being office requisites in the nature of letter openers; letter openers; electric letter openers; adhesive tapes for stationery or household purposes and adhesive tape dispensers; pictures; stencils; picture story books; graphic art reproductions; portraits; posters; lithographs; postcards; greeting cards; musical greetings cards; two-ring and three-ring binders; stationery-type portfolios and folders in the nature of ring binders; rubber marking stamps; sealing stamps and seals; postage stamps and seals; holders and cases for postage stamps and seals; stamp pads; ink pads; writing inks; scratch pads; paper staplers; pastes and glues for stationery and household purposes; party ornaments and party decorations made of paper and cardboard; erasers; correcting fluids used as office requisites; document folders; index cards; document files; sticker albums; ] stickers [ ; postage stamps; trading cards; baggage and luggage paper identification tags; paper architectural models; paper patterns being models for making clothes; general- purpose plastic bags; plastic party goodie bags; paper bags; paper lunch bags; bags for microwave cooking; paper filters for coffee makers; cling film being food wrapping plastic for household use; paper envelopes; writing paper; drawing paper; copying paper; writing cases in the nature of stationery cases specifically adapted for writing instruments; tablecloths of paper; bibs of paper; paper flags; paper banners; protective covers for notebooks; easels; place mats and coasters of paper and cardboard; blackboards; chalk; wipe-on wipe-off boards being dry erase boards; magnetic boards; file shredding machines, namely, paper shredders; passport holders, checkbook holders; decorations of paper for lunch boxes and foodstuffs; blank paper tapes and cards for the recordal of computer programs; maps; inking ribbons; printed entry tickets; typewriters; paper cutters; advertising signboards of paper and cardboard; iron on printed transfers; printed patterns for costumes, pajamas, sweatshirts and t-shirts; removable tattoos ]
Goods and Services
[ Leather and imitations of leather, namely, handbags and purses; animal skins and hides; trunks and travelling bags; parasols, umbrellas and walking sticks; whips, harnesses and saddlery; all-purpose carrying bags and all-purpose sports bags, beach bags and athletic bags; garment bags for travel; wine-carrying cases; all purpose carrying bags in the nature of bath bags and toiletry bags, sold empty; ] book bags; [ diaper bags; duffel bags, shoe bags for travel; toiletry bags sold empty; suit carriers being travelling bags; bum-bags; all-purpose carry all bags and carry all weekend bags; work bags being briefcases and attaché cases; haversacks; rucksacks; purses and wallets; suitcases; leather and felt pouches; attaché cases; canvas and leather shopping bags; bands of leather; leather shoulder belts; business card holders in the nature of card holders and calling card holders; vanity cases sold empty; muzzles; school satchels; suitcase handles; travelling sets in the nature of luggage; travelling trunks; umbrella covers; umbrella handles; walking stick seats; luggage straps; luggage tags; briefcases; boxes and cases of leather or leather board; handbags; mountaineering sticks; briefcase-type portfolios for carrying sheet music; net bags for shopping; ] carry-all school bags [ ; empty tool bags of leather or imitations of leather sold empty; valises; empty hunters' game bags; bags, envelopes and pouches of leather for packaging; handbag frames; sling bags for carrying infants; wheeled reusable shopping bags, backpacks, duffel bags and suitcases; cardboard trunks and cases; chain mesh purses, not of precious metal; clutch purses; coin purses; empty cosmetic purses; evening purses; leather purses; purses not of precious metal; leather bands and belts for lunch boxes and household or kitchen containers ]
Goods and Services
[ Furniture, mirrors, picture frames; goods not included in other classes made of wood, cork, reed, cane, wicker, horn, bone, ivory, whalebone, shell, amber, mother-of-pearl, meerschaum and substitutes for all these materials and of plastics, namely, works of art; office furniture; photograph frames; dressing mirrors; easy chairs; beds and water beds for non-medical purposes; wood bedsteads; furniture screens; armchairs; benches being furniture; letter boxes of wood or plastic; work cabinets for computers as furniture; chests for toys; corks; hairdresser's chairs, deck chairs; desks; tables; dinner wagons being furniture; head-rests as furniture parts; divans; library shelves; lockers; locks, other than non-electric locks not of metal; furniture racks, namely, coat racks, hat racks, plant racks, pot racks, and storage racks; saw horses; school furniture; seats; sofas; tea carts; umbrella stands; cots; cupboards; display boards; dressing tables; footstools and stools; shelves; shower shelves, not of precious metal; air cushions as pillows; air mattresses for use when camping; inflatable air pillows not for medical purposes; sleeping bags; bed fittings, not of metal; bedding except linen, namely, bed pillows, bed pads and crib bumpers in the nature of bumper guards for cribs; non-textile curtain holders; curtain hooks; curtain rails; curtain rings; curtain rods; curtain rollers; cushions; non-metal fixed towel dispensers; mattresses; pillows; non-metal clothes hooks and coat hangers; coat stands; hat stands; ladders of wood or plastics; door fittings, namely, nonmetal door handles and door knockers; embroidery frames; statues of wood, wax, plaster or plastic; fire screens for domestic use; non-metal and non-paper containers for storage and transport; non-metal and non-masonry storage tanks; nonmetal transport containers and filing cabinets; containers of plastic for packaging purposes; plastic metal-substitute fasteners, namely, nails, wedges, nuts, screws, tacks, bolts, rivets, casters and pegs; door stops of plastic or wood; infant walkers; playpens for babies; support pillows for use in baby seating excluding safety seating for use in automobiles; decorative mobiles; cots; cradles and cribs; high chairs for babies; furniture chests and chest of drawers; wind chimes; beds for household pets; nesting boxes for pets and small birds; scratching posts for cats; flower-pot pedestals; flower-stands; rigid plastic trays for packaging purposes; wickerwork, namely, wicker furniture; decorative edging strips of plastics and/or wood for use with window fittings, namely, ornaments for windows; ornaments and decorations for windows or doors made of or from plastics, wax, wood, cork, reed, cane, wicker, horn, bone, ivory, whalebone, shell, amber, mother-of-pearl, meerschaum and substitutes for these materials; non-metal step ladders and ladders, tool boxes and plant and tree stakes; imitation foods for display made of plastic, namely, imitation desserts, imitation candy, imitation cakes, and imitation fruits; flagpoles, works of art, figurines and statuettes and small decorations or ornaments, made of wood, cork, reed, cane, wicker, horn, bone, ivory, whalebone, shell, amber, mother-of- pearl, meerschaum and substitutes for these materials, or of wax, plaster or plastics; plastic key cards, not encoded or magnetized; non-metal bins; non-metal bottle closures; bottle racks; corks for bottles; house numbers, not of metal, non-luminous; identity plates, not of metal; inflatable publicity objects; non-metal non-masonry letter boxes; magazine racks; plate racks; cup racks; non-metal registration plates; plastic signboards; non-metal tool handles; upright signboards of wood or plastics; plastic sealing clips for bags; inflatable head-rests in the nature of pillows; decorations of plastics for foodstuffs or lunch boxes; hand-held flat fans, folding fans, and non-electric fans for personal use; bamboo curtains; bamboo and bamboo blinds; bead curtains for decoration; bead curtains; indoor blinds; oriental single panel non-metal standing partitions; hanging boards that are in the nature of Japanese-style pegboards using positional hooks, for use as movable wall partitions; oriental folding partition screens; keyboards for hanging keys; mannequins; drain traps in the nature of valves of plastic; medicine cabinets; removable mats for sinks; name plates, not of metal; non-metal license or number plates, not of metal; mirror tiles; plastic doorknobs; porcelain or earthenware doorknobs; wood doorknobs; non-metal key made of leather or imitation leather; bathroom wooden stools; knobs of porcelain ]
Goods and Services
[ Household or kitchen utensils, namely, pot and pan scrapers, rolling pins, spatulas, turners, whisks and containers for household or kitchen use; cleaning combs, and bath, scouring and cleaning sponges; brushes excluding paint brushes, namely, cleaning brushes for household use; brush-making materials; articles for cleaning purposes, namely, cloths, cleaning cotton, steel wool for cleaning; washing mitts; steel wool; unworked or semi-worked glass except glass used in building; beverage glassware, porcelain and earthenware, namely, beverage glassware, and crockery, ornaments and statuettes of porcelain and earthenware; portable plastic baby bath tubs; non-metal baskets, for domestic use; mugs; birdcages; non-electric food blenders; ironing boards; boot jacks; stoppers specifically adapted for use with bottles made from ceramics, china, glass, crystal, earthenware, terra-cotta and porcelain; bowls; non-electric cast-iron kettles; tableware, namely, plates, bowls and dishes; salad bowls; non-electric whisks; rice chests; colanders; household utensils, namely, cooking strainers; cooking funnels; food preserving jars of glass; graters for household purposes; chopstick cases; rolling pins for cooking purposes; camping cooking grills; lemon squeezers in the nature of citrus juicers; cosmetic and toiletry utensils, namely, make up applicators and make up brushes, hair brushes and combs; shoe brushes; shoe horns; shoe shine cloths; feeding vessels for pets; brushes for pets; boxes of metal for dispensing serviettes in the nature of napkin dispensers for household use; bird baths; flyswatters; candle extinguishers not of precious metal; flower vases; upright signboards of glass or ceramics; cooking sets for outdoor use consisting of tin cans, tin pans, tin pots and tin plates; soapboxes; bread boards and cutting boards; buckets; meal trays, serving trays; cages for household pets; cake moulds; waffle moulds; candle rings; candlesticks; candy boxes; comb cases; china ornaments; chinaware, namely, ornaments and statuettes of china; chopsticks in the nature of cooking utensils; clothes drying racks; cloths for cleaning; coasters not of paper and other than table linen; cocktail stirrers; coffee filters not of paper being part of non-electric coffee makers; nonelectrical and hand-operated coffee grinders; coffee services; electric hair combs; grooming combs for animals; pastry bags; cookery moulds; cooking pots; ice pails; portable coolers; corkscrews; bottles sold empty; plastic water bottles sold empty; bottle openers; dishes; plates not of precious metal; champagne buckets; hair brushes; brushes for clothes; plastic coasters; coffee cups; All-purpose portable household containers; drinking glasses, namely, tumblers; demitasse sets consisting of cups and saucers; thermal insulated containers for food or beverages; corn cob holders; decanters; sugar and creamer bowl, pitcher and pourer sets; drinking cups for infants and parts therefor, namely, lids and valves, all sold as a unit; paper cups; plastic cups; toothbrush cases; serving utensils, namely, pie servers, cake turners, spatulas, scrapers and cake servers; covers for dishes; covers for flower pots not of paper; crockery, namely, pots, dishes, drinking cups and saucers, bowls, serving bowls and trays; cups; non-electric deep fryers; dishes for soap; soap dispensers; dustbins; egg cups; feeding troughs being feeding vessels for pets; flower pots; gloves for household purposes; goblets; non-electric griddles; heat-insulated containers for household use; non-electric heaters for feeding bottles; holders for flowers and plants; hot pots; ice buckets; ice cube moulds; beer mugs, jugs; knife rests; lazy susans; liqueur sets comprised of containers for ice, goblets, and beverage glassware; lunch boxes; menu card holders; mess-tins; mixing spoons; mops; napkin holders; napkin rings; nozzles for watering cans; pads for cleaning; pans; paper plates; pastry cutters; pepper mills; perfume sprayers sold empty; perfume vaporizers sold empty; picnic baskets sold empty; non-metal piggy banks; pot lids; pots; non-electric pressure cookers; salt shakers; pepper shakers; saucepans; saucers; scoops; scouring pads; shaving brushes; shirt stretchers; shoe trees; soap holders; soup bowls; spice sets comprised of spice racks and hand-operated spice grinders sold empty for household use; sponge holders; shower caddies, not of precious metal; sponges for household purposes; stands for shaving brushes; statues of porcelain, terracotta or glass; statuettes of porcelain, terracotta or glass; syringes for watering flowers and plants; tableware, namely, bowls, plates, and beverage glassware; tankards; tea strainers; tea caddies; coffee caddies sold empty for household use; tea infusers; tea services; non-electric teapots; toilet brushes; toilet paper holders; toilet sponges; toothbrushes; toothbrushes, electric; toothpick holders, not of precious metal; toothpicks; nail brushes; litter trays, namely, cat litter pans; trivets; non-electric trouser presses; trouser stretchers; clothing stretchers; vacuum bottles; waffle and pancake irons, non-electric; cookery and baking irons, non-electric; washing boards; rinsing tubs; watering cans; watering devices, namely, watering cans and watering pots; polishing apparatus and machines for household purposes, nonelectric, namely, floor polish applicators mountable on a mop handle works of art, of porcelain, terracotta or glass; decorative ornaments for window or doors made of or from ceramics, china, glass, crystal, earthenware, terra-cotta or porcelain; mouse traps; containers for aromatics and fragrances, namely, potpourri dishes; refrigerating bottles sold empty; boxes of glass; brooms; butter dishes; butter dish covers; cheese-dish covers; candy boxes, not of precious metal; hand operated cleaning instruments in the nature of household cleaning brushes; clothes-pegs; nonelectric portable cold boxes in the nature of thermal insulated containers for food or beverages; cookie jars; non-electric cooking utensils, namely, splatter screens, kitchen tongs, pouring and straining spouts, grater, sieves, spatulas, turners, skimmers; eyebrow brushes; frying pans; gardening gloves; powder puffs; cookie biscuit cutters; cruets, cruet stands; dusters; cocktail shakers; powder compacts, not of precious metal sold empty; pill and tablet boxes for personal use; pill cases of wood and plastic for personal use; stands for tooth brushes; floss for dental purposes; handles for dental floss; household containers of precious metal; household utensils of precious metal, namely, pot and pan scrapers, rolling pins, spatulas, turners, whisks; coffee services of precious metal; coffee-pots, non-electric, of precious metal; kitchen containers of precious metal for household use; napkin holders and rings of precious metal; tableware made of precious metal, namely, serving knives, forks, and spoons; candy cases and candy boxes of precious metal; powder compacts of precious metal sold empty; electric devices for attracting and killing insects; drinking straws; oven mitts ]
Goods and Services
[ Textiles and textile goods, not included in other classes, namely, bed covers and plastic table covers; bed and plastic table covers; handkerchiefs; table napkins of textile; banners of textile; bath linen; bed linen; bedspreads; bed quilts; bed blankets; cotton cloths, felt cloth; covers for cushions; door curtains; towels; fabric flags; toilet washing gloves; household linen; labels of textile; textile napkins for removing make-up; textile place mats, linen place mats; mattress covers; mosquito nets; curtains; pillowcases; plastic material, namely, synthetic fiber fabrics; quilts; travelling rugs; textile bed sheets; shrouds; silk cloth; silk fabrics; sleeping bags in the nature of sheeting; table linen; table mats not of paper; tapestry of textile; upholstery fabrics; wall hangings of textile; bedding, namely, bed sheets, bed linen, bed spreads; textile door knob covers; fitted toilet seat covers made of fabrics; coverings for lids for toilet vessels, namely, toilet tank covers made of fabric; curtain tiebacks in the nature of textile curtain holders; cotton fabrics; bedspreads, namely, coverlets; fabrics for textile use; face towels of textile; felts; cloth, namely, frieze; true hemp fabric; velvet; woolen cloth; tissue paper box covers of textile; covers of fabric for door knobs; woven textile labels; bed canopies; fabric table runners; kitchen linens, including oven mitts, dish towels, kitchen towels, fabric place mats, washing mitts, fabric table runners, potholders, cloth coasters; bath towels; table linen, namely, place mats; unfitted coverings of textile and of plastic for furniture; shower curtains; cotton, polyester and nylon fabric, fabric of imitation animal skins; golf towels; damask; elastic woven material in the nature of jersey fabric for clothing; silk fabrics for printing patterns; printers' blankets of textile; oilcloth fabric for tablecloths; cotton lingerie fabric; jersey fabrics for clothing; fabric impervious to gases for aeronautical balloon; fabric of imitation animal skins ]
Goods and Services
Footwear; Headwear; [ Aprons; beachwear; swimwear, swimsuits, bathing suits; Gloves; Mittens; Belts; baby clothes, namely, pajamas, jackets, shirts, jumpers; bibs not of paper; Underclothing; sleepwear and pajamas; sleep masks for eliminating light; bath robes; Suspenders; ] hats, [ caps, sun visors, berets; bathing and shower caps; Muffs; ear muffs; Neckwear; neck ties; Cravats; bow ties; socks and stockings, panty hoses; garter belts, stocking and panty hose suspenders; shoes, sports shoes, slippers, beach shoes; masquerade costumes; working sleeves in the nature of sun sleeves; Bandanas; bath sandals; bath slippers; ski boots; Boots; braces for clothing, namely, suspenders; Brassieres; Breeches; Camisoles; Coats; Cuffs; fur stoles; headbands for clothing; Jerseys; Overcoats; parkas, sandals; Scarves; Shawls; Shirts; Slips; Smocks; Spats; boots for sports; sports jerseys; Suits; wet suits for water skiing; Wristbands being clothing; gymnastics shoes; clothing for gymnastics, namely, leotards, tights, t-shirts; Sashes; jogging suits, trousers, jeans, tank tops, skirts, blouses; snow suits, robes, ] sneakers, [ booties, slipper socks; Cloaks; cloth bibs; Chaps; beach cover-ups; Dresses; jackets; Leotards; Overalls; Ponchos; Rainwear; Shorts; sweaters; ] Sweatshirts; [ babies 'pants; welts for boots; clothing of imitations of leather, namely, coats; clothing of leather, namely, shirts, pants, coats, dresses; collar protectors, collars, detachable collars; Corsets; cyclists 'clothing, namely, cycling shorts and jerseys; football boots, football shoes; paper clothing, namely, paper aprons, paper hats, paper shoes used when going through metal detectors to keep feet and socks clean; pocket for clothing; ready-made linings as parts of clothing; Saris; sports shoes; sweat-absorbent underclothes; undergarments; wooden shoes; vests; uniforms; underpants; top hats; togas; non-slip soles for boots and shoes; motorcycle clothing, namely, gloves, jackets, rain suits; Leggings; Hoods being clothing; Heels; heel pieces for boots and shoes; half-boots; Galoshes; Garters; furs as clothing, namely, cloaks, coats, jackets, muffs, and stoles; foot muffs, not electrically heated; ] T-shirts; Tops; sweat shirts with hoods; [ Loungewear; ] long sleeve tops [ zip up jackets; jogging pants; fleece tops; knit fleece hats; fashion headwear; flip flops; plush slippers; plush novelty hats; skull caps ]
Goods and Services
[ Belt buckles ]
Goods and Services
[ Carpets, rugs, mats and matting, linoleum and fabric coverings for covering existing floors; non textile wall hangings; automobile carpets; bath mats; floor coverings; door mats; gymnastic mats; gymnasium exercise mats; tapestry-style wall hanging, not of textile; vinyl floor coverings; wallpaper, wall paper of vinyl; foam mats for use on play area surfaces; beach mats; reed mats; non-slip bath tub mats ]
Goods and Services
Games and playthings, namely, action skill games [, action target games, arcade-type electronic education video games, board games, card games, building games, educational card games, electronic educational game machines for children, hand held units for playing electronic games other than those adapted for use with an external display screen or monitor, promotional game cards, puzzle games, video game consoles for use with an external display screen or monitor; gymnastic and sporting articles not included in other classes, namely, sports training device to improve strength, toning, conditioning, balance and proprioception and slides for playgrounds; decorations for Christmas trees; children's multiple activity toys; dolls; puppets ]; plush toys [ ; soft dolls; teddy bears; toy figures and play sets consisting of action figures; action figure toys and attachable articles of clothing for toys; magnetic toy figures attachable to mobile phones, pencils or key rings; bathtub toys; ride-on toys; balls for sports and balloons; yo-yos; balls for games; playing balls; playground balls, tennis balls, footballs; soccer balls; baseballs; volley balls; rubber balls; toy vehicles; electric toy vehicles; surf boards; snowboards; ice skates; skateboards; toy air pistols; backgammon games; bells for Christmas trees; billiard balls; billiard tables; toy building blocks; board games; chess games; chess boards; Christmas crackers; skating boots with skates attached; bowling apparatus and machinery; building games; candle holders for Christmas trees; checkerboards; draughts sets consisting primarily of draught boards; chess sets; Christmas trees of synthetic materials; conjuring apparatus, namely, magic tricks; cups for dice; darts; dice; dolls' beds; dolls' clothes; dolls' houses; dolls' rooms; dominoes; dumb-bells; elbow guards being sport articles for athletic use; chest expanders being an exercise apparatus; fairground ride apparatus, namely, amusement park rides, rollercoasters, carousels; dolls' feeding bottles; fish hooks; fishing tackle; flippers for swimming; floats for fishing; flying disc toys; automatic and coin-operated arcade amusement game machines; bats for games; apparatus for electronic games other than those adapted for use with external display screen or monitor; electronic game equipment for playing video games, namely, handheld units for playing videogames other than those adapted for use with an external display screen or monitor; golf bags; golf clubs; golf gloves; gloves for games and sports, namely, baseball gloves, golf gloves, boxing gloves, hockey gloves, bowling gloves, football gloves; practical jokes and novelties, namely, toy and novelty face masks and toy foam novelty items, such as foam fingers and hands; kite reels; kites; knee guards being sport articles for athletic use; mah-jong sets; marbles for games; marionettes; theatrical masks; toy masks; mobile toy cars; scale model vehicles; parlour games; toys, namely, percussion caps; toy pistols; rackets being tennis rackets, table tennis rackets, paddle rackets, badminton rackets, squash rackets; infant rattles; ring games; rocking horses; roller skates; sailboards; skis; Soap bubbles dispenser toys, bubble making wand and solution sets; spinning tops; springboards being sporting articles; stationary exercise bicycles; swimming pools being play articles; swimming webs, namely, flippers; swings; tables for table tennis; toys for domestic pets; water skis; play articles for swimming, water games sports and activities, namely, water pistols, water squirting toys, water globes; beach balls; automatic and coin-operated amusement game machines; bags especially designed for skis and surfboards; bingo cards; butterfly nets; game cards, namely, playing cards; confetti; in-line roller skates; kaleidoscopes; masts for sailboards; landing nets for anglers; radio controlled toy vehicles; roulette wheels; snow globes; snowshoes; amusement apparatus for use in arcades incorporating a video monitor; stand-alone video output game machines; coin or counter operated arcade games; horizontal pinball machines; hand-held units for playing electronic games for use with external display screen or monitor; non-electric handheld action skill games; game equipment sold as a unit for playing a board game, a card game, a manipulative game, a parlour game, a parlour-type computer game, and an action-type target game; puzzles; paper party hats; paper face masks; toy masks, namely, masquerade and Halloween costume masks; water squirting toys; dartboards; swimming aides, namely, arm floats for recreational use; swimming kick board flotation devices for recreational use; swim boards for recreational use; swim fins; toy guns; toy bake ware and toy cookware; toy snow globes; boxing gloves; hockey sticks; Christmas stockings; sling shots; floats for bathing and swimming; bean bags ]
Goods and Services
[ Meat, fish, poultry and game; meat extracts; preserved, frozen, dried and cooked fruits and vegetables; jellies, jams, compotes; eggs, milk and milk products excluding ice cream, ice milk and frozen yogurt; edible oils and fats; bouillon; bouillon concentrates; broth; broth concentrates; butter; caviar; cheese; cheese snacks, namely, cottage cheese, cheese spreads; cheese in the form of dips, spreads and sticks; dairy products excluding ice cream, ice milk and frozen yogurt; dairy puddings; frosted fruits; frozen fruits; processed and dried fruits; vegetable and fruit juices for cooking; fruit chips; processed and dried vegetables; margarine; marmalade; meat jellies; meat tinned; beverages consisting principally of milk; soybean-based food beverage used as a milk substitute, namely, soybean milk; milk shakes; dairy products for making milk shakes, namely, milk; preparations for making milk shakes, namely, milk powders; preserved mushrooms; preserved onions, preserved olives; gherkins; prepared nuts; snack mix consisting primarily of nuts, spicy mixed nuts, nut based food bars; ginger jam; liver pastes; liver pâté; cocoa butter for food purposes and processed peanuts; dried lentils; dried peas; fruit peel; potato chips; potato crisps; potato fritters; salads except macaroni, rice, and pasta salad; sauerkraut; sausages; sesame oil; preparations for making soup; soups; tofu; vegetable salads; vegetable preparations for making soup in the nature of soup mix; whipped cream; yoghurt; foodstuffs in the form of bean, fruit, meat, and potato based snack foods; potato based snacks; processed, edible seaweed; processed, dried and preserved meat, fish, poultry and game; Bacon; preparations for making bouillon; chocolate nut butter; charcuterie; Ham; crystallized fruits; fish preserves, tinned; fruit jellies; fruit salads; maize oil; olive oil for food; Raisins; tomato purée; tinned fruits and vegetables; Seafood not live; processed and preserved seafood; seafood, tinned ]
Goods and Services
[ Coffee, tea, cocoa, sugar, rice, tapioca, sago, artificial coffee; flour; bread, pastry and confectionery made of sugar; ice cream fruit ices; honey, treacle; yeast, baking-powder; salt, mustard; vinegar, sauces as condiments; spices; ice; breakfast cereal; biscuits; cake mixes; candy decorations for cakes, chocolate decorations for cakes; flavorings for cakes other than essential oils; cake preparations, namely, frosting, icing, candy decorations, and cake mixes; malt for food purposes; soybean malt, namely, malt extracts for food; malt biscuits; rice cakes; sweets and candies; sugar confectionery, namely, crystal sugar pieces; candy bars; candy mints; chocolate confectionery, namely, chocolate; chocolate; chocolate-based beverages with milk; chocolate-based beverages; confectionery decorations for Christmas trees; candy with cocoa, cocoa beverages with milk; coffee-based beverages; coffee beverages with milk; coffee flavorings; coffee substitutes; coffee and coffee based beverages; tea, namely, ginseng tea, black tea, oolong tea, barley and barley-leaf tea; cookies; popcorn; flavored popcorn; corn flakes; confectionery chips for baking; ice-cream; curry; capers; custard; custard mixes and powder; cereal flakes; flavorings, other than essential oils; confectionery ices, namely, sherbets and frozen yoghurts; fruit jelly candy; gingerbread; chocolate syrup; ketchup; liquorice; non-medicated lozenges; meat pies; meat tenderizers for household purposes; pancakes; confectionery, namely, pastilles; pastries; corn chips; tortillas; pepper; pizzas; puddings; ravioli; royal jelly for food purposes; thickening agents for use in cooking; prepared wasabi paste; soy sauce; pastas, noodles and vermicelli; sushi; vanilla; waffles; frozen yoghurt; frozen confections; pretzels; grained based snack foods; almond confectionery, namely, almond paste and almond cake; aromatic preparations for food, namely, extracts used as flavoring; starch-based binding agents for ice cream; bread rolls; cakes; candy, namely, caramels; chewing gum, not for medical purposes; corn meal; crackers; crisp snack food products, namely, crisp bread snacks; flour based savory snacks, namely, flour-based chips; cereal based snack foods; edible ices; golden syrup; macaroni; marzipan; mayonnaise; oatmeal; dried chili peppers for use as seasonings; pies; relish; rusks; cooking salt; sandwiches; tomato sauce; seasonings; sorbets; sherbets; spaghetti; tarts; wheat flour; salad dressings; meat gravies; fruit sauces excluding cranberry sauce and applesauce; cones for ice cream; canned pasta; dessert puddings ]
Goods and Services
[ Beers; mineral and aerated waters; fruit drinks and fruit juices; syrups and other preparations for making beverages, namely, syrup substitutes for making beverages; ales; alcoholic and non-alcoholic beers; non-alcoholic fruit drinks; non-alcoholic fruit juices; non-alcoholic fruit extracts used in the preparation of beverages; non-alcoholic carbonated drinks; non-alcoholic drinks in the nature of energy drinks; non-alcoholic wines; pineapple juice beverages; non-alcoholic aperitifs; non-alcoholic cocktails; energy drinks; non-alcoholic beverages containing fruit juices; fruit-based syrup for making fruit juices and fruit drinks; non-alcoholic fruit nectars; whey beverages; extracts of hops and malts for making beer; non-alcoholic honey-based beverages; ginger beers; isotonic beverages; iced fruit beverages; drinking water; vegetable juices; cola beverages; cola drinks; spring water; Lithia water; preparations for making liqueurs, namely, fruit essences used in the preparation of liqueurs; lemonades; milk of almonds being beverages; peanut milk, being soft drinks; malt beer; malt based preparations for making beverages, namely, malt syrup; milk of almonds for beverages; flavored waters; beer wort; frozen fruit beverages; lagers; concentrates in tablet form for making effervescent drinks; table waters; bottled water; grape juice; unfermented grape must; sarsaparilla soft drink; seltzer water; shandy; cider, non-alcoholic; soda water; sorbets in the form of beverages; stout; sports drinks; non-alcoholic fruit extracts used in the preparation of beverages; vegetable juice; soft drinks; syrups for making soft drinks ]
Goods and Services
[ Alcoholic beverages, except beers; rice alcohol; aperitifs; alcoholic beverages containing fruit; alcoholic extracts; alcoholic fruit extracts; distilled spirits; distilled alcoholic drinks; brandy; hard cider; mead; prepared alcoholic cocktails; liqueurs; sake; spirits; vodka; whisky; rum; gin; wine; cooking wine ]
Goods and Services
[ Tobacco; matches; ashtrays; cigarette paper; cigar cases; cigarette cases; cigar cutters; cigar holders; cigarette filters; mouthpieces for cigarette holders; cigarette holders; cigarette tips; cigarettes; cigarettes containing tobacco substitutes not for medical purposes; cigarillos; cigars; lighters for smokers; match boxes; match holders; matches; pipe cleaners for tobacco pipes and smoking pipes; pipe racks for smoking pipes; tobacco pipes; tobacco pouches; snuffboxes; tobacco storage tins ]
Goods and Services
[ Advertising services; business administration and management; providing office functions; wholesale and retail store services and mail order catalog services in the field of games for mobile devices, games for personal computers, games for consoles, games for tablets, electronic game programs, downloadable electronic game programs, electronic game software, computer game programs, downloadable computer game programs, interactive game programs, interactive game software, computer programs, saved computer software, protective carrying cases specially adapted for phones and handheld computers, mouse pads, party favors and festive decorations and ornaments, gifts and novelty goods, soaps, perfumery, essential oils, cosmetics, hair lotions, hair care products, toiletries, dentifrices, personal hygiene products, cleaning, polishing and sanding preparations, substances for laundry use, manicure tools, nail care preparations, nail polish, nail varnish, false nails, dietary nutrients, food for babies, sanitary preparations, candles, candle wicks, lighting splints, greases, lubricants, oils for paints, cutlery, crockery, manicure sets, shaving instruments, razors, machines and machine tools for kitchen or household purposes, hand-held tools, films, cameras, video discs, video recorders, audio and visual products, audio and video tapes, records and discs, instruments and apparatus for the recording, transmitting or reproduction of sounds or images, televisions, cassette tape players or recorders, video cassette or disc players or recorders, radios, telephones, wireless phones, mobile phones, mobile phone cases, decorations and straps for phones, call indicators, calculating machines, calculators, electronic and computer games, cinematographic films, lights, fans, cooking utensils, cake and pastry moulds, toasters, ovens, kitchen utensils, utensils and containers for serving or storing food and/or beverages, chopsticks, cutting utensils, porcelain, crystal ware, enamel containers, silverware, glassware, terracotta containers, earthenware, ceramics, hair dryers, lamps, lampshades and parts and fittings therefor, baby carriages, balloons, bicycle horns, clocks and watches and accessories and parts and fittings therefor, jewelry and imitation jewelry, ornaments, goods of precious metal or coated therewith, music boxes, musical instruments, pictures, photographs, stationery, paper and cardboard and goods made from these materials, artists' materials, paint brushes, writing instruments, printed matter, books, newspapers, magazines and periodicals, greeting and Christmas cards, playing cards, packing and packaging materials, picture frames and stands, adhesives for stationery or household purposes, goods made of leather and/or imitations of leather, bags and luggage, purses and wallets, umbrellas, walking sticks, mirrors, coat hangers and pegs, nameplates, small household fittings, household or kitchen utensils and containers, combs, sponges, brushes, articles for cleaning purposes, spectacles, spectacle frames and sunglasses and cases and accessories therefor, textile and textile goods, bedding, and table linens and covers, napkins, table mats, furniture, sewing supplies, handkerchiefs, articles of children, women and men's clothing, footwear, headgear and gloves, buttons, badges, ribbons and braid, lace and embroidery, hair pins and ornaments, braces, shoe ornaments, hat ornaments, zipper and zipper fasteners, carpets, rugs and mats, toys, games and playthings, dolls, plush toys, soft dolls, figurines, sporting articles, decorations for Christmas trees, food and beverages, confectionery, floral products, matches, cigars, cigarettes and smokers' articles; organization of exhibitions for commercial or advertising purposes; publication of publicity texts; sales promotion for others; arranging of advertising services, namely, organization of exhibitions for commercial or advertising purposes; business management of performing artists; import-export agencies; direct mail advertising services; business management of hotels for others; marketing research services; outdoor advertising; personnel recruitment; advertising agency services; radio advertising; television advertising; online advertising on a computer communications network; procurement services for third parties being acquisition of goods and services for other companies; rental of advertising time on communication media; rental of office machinery and equipment; vending machine rental services; auctioneering services ]
Goods and Services
[ Financial affairs and monetary affairs, namely, financial information, management and analysis services; computerized financial services, namely, electronic commerce payment services in the nature of establishing funded accounts used to purchase goods and services on the Internet; computerized financial services for retail businesses, namely, bill payment services for the purchase of goods and services online; providing information, advisory and consultancy services relating to funded accounts used to purchase goods and services on the Internet; agency services for renting of apartments; rental housing management; banking and banking services; capital investment services; charitable fund raising services; credit card services; issuance of credit cards; debit card services; financial advisory services; financial planning and financial services in the nature of advising on savings and investments; issue of tokens of value; issuing of bank checks and travelers' checks; leasing of real estate; real estate management services; rent collection; rental of office space; renting of homes; renting of flats and apartments; savings account services; electronic funds transfer; real estate agencies; trusteeship services, namely, trusteeship representatives; fire insurance underwriting; capital investment services; health insurance underwriting; insurance brokerage; life insurance underwriting; marine insurance underwriting; mutual funds brokerage, distribution, investment and planning services; home banking; financing of loans ]
Goods and Services
[ Telecommunications, namely, providing internet access via broadband, optical or wireless networks; cable television broadcasting; television broadcasting; cellular telephone communication; communications by fiber optic networks; communications by telegrams; communications by telephone; providing information multiple user access to information in the field of telecommunications, specifically on communication by telephones and cellular telephones; computer aided transmission of messages and images; electronic mail; facsimile transmission; radio broadcasting; sending of telegrams; telephone communication services; television transmission services; paging services; providing telecommunications connections to a global computer network; providing user access to a global computer network being telecommunications service providers; telecommunications routing and junction services; electronic bulletin board services; teleconferencing services; telecommunication services for providing multiple-user access to a global computer networks by use of electronic communications and consumer video game apparatuses; providing information multiple-user access to a global computer network by means of electronic communication by means of a consumer video game apparatus; providing telecommunication services for multiple-user access to a global computer networks by use of arcade video game machines by digital transmission or by satellite for the purpose of providing multiple-user access to a global computer networks by use of electronic communications; providing information multiple-user access to a global computer network by means of electronic communication by means of arcade video game machines; communication by handheld game apparatuses using digital transmission or by satellite; providing information on communication using digital transmission or satellite by means of handheld game apparatus; communication by messages and pictures by using computers connected to a global computer network; telecommunication other than broadcasting, namely, providing internet access via broadband, optical or wireless networks; broadcasting of radio and television programs; news agency services for electronic transmission, namely, the transmission of news items to news reporting services; rental of telecommunication equipment including telephones and facsimile apparatus; rental of modems; electronic message transmission; satellite transmission ]
Goods and Services
[ Education services, namely, providing on-line classes, seminars and workshops in the field of math, social studies, science, geography, language, arts, foreign languages, writing, geology, phonics, music, and general trivia; providing on-line training courses, seminars, workshops in the field of sports, music, arts, IT and general trivia; entertainment, namely, providing non-downloadable pre-recorded digital music presented to mobile communications devices via a global computer network and wireless networks; organization of sporting events, namely, swimming meets, soccer competitions, baseball competitions and hockey competitions; ] providing non-downloadable computer games, images, pictures, movies, music and sounds for handheld game apparatus, for arcade video game machines and for consumer video game apparatus; providing non-downloadable computer games, images, pictures, movies, music and sounds for entertainment purposes by computer network and via communication by a computer network and via communications by cellular phones; [ organization and arrangement of video game tournament events; rental of consumer video game apparatus and arcade video game machines; rental of handheld game apparatus; educational and instructional services in the nature of classes, workshops or seminars in the field of arts, crafts, sports and general knowledge or trivia; ] movie showing, movie film production, and movie film distribution [ providing information on program listing of television broadcasting services ]; providing entertainment information via websites; entertainment services in the nature of creation, development, and production of cinematographic films, animation and animated films, and television programs for others; [ provision of pre-recorded, non-downloadable digital music online by means of Mp3 websites on a global computer network, the Internet and via mobile phones and wireless electronic communication devices; providing non-downloadable digital music from the Internet, via wireless electronic communication devices; providing amusement arcades and centers; providing amusement park and theme park services; amusement arcade services; organization, production and presentation of shows, concerts, live musical performances, theatrical performances, exhibitions in the fields of art, education, culture, sports and entertainment, sports competitions, sporting and cultural activities; cabarets and variety shows featuring comedy, live musical performances and live performances showcasing talent; movie studios, discotheque services; publication of books, texts, magazines, newspapers and periodicals; library services; providing facilities for entertainment including concerts, shows featuring comedy, live musical performance, and live performances showcasing talent, performances, sports, games, recreation and cultural activities; ] provision of information relating to education, entertainment, amusement attractions, recreational activities, sports and culture; cinematographic film and video production; [ rental of cine-films, cinematographic films, video tapes, laser discs, video discs and digital versatile (video) discs featuring animated cartoons; rental of sound recordings; rental of show and stage scenery; nursery schools; providing facilities for games; arranging of beauty contests; circuses; providing education in the field of math, social studies, science, geography, language, arts, foreign languages, writing, geology, phonics, music and general trivia rendered through correspondence courses; entertainer services, namely, live, televised and movie appearances by a professional entertainer; organization of exhibitions for cultural or educational purposes; gaming services in the nature of casino gaming; gymnastic instruction services; providing museum facilities for presentations and exhibitions; operating lotteries; orchestra services; party planning being entertainment; scriptwriting services for non-advertising purposes; entertainment in the nature of theatre productions; zoological gardens services; electronic desktop publishing; entertainment services, namely, providing online video games via a computer network; sign language interpretation; vocational guidance in the nature of education and training advice; microfilming for others; music composition services for others; night clubs; entertainment services, namely, providing karaoke services; providing online electronic publications in the nature of news articles for children; online electronic publishing of electronic books and journals; videotaping being production services; bowling alleys; rental of batting stadium or dome facilities for baseball games; ] provision of on-line non-downloadable movies and animated cartoons via a video-on demand service and provision of on-line non-downloadable movies and animated cartoons via a global computer network; providing a website featuring entertainment information in the fields of electronic game programs and electronic game products
Goods and Services
[ Services for providing food and drink; providing temporary housing accommodation services; hotel and temporary accommodation services and catering services for guests; restaurants; cafés; cafeterias; bar services; canteens services; catering services; self-service restaurants; snack bars; cocktail lounges; providing information in the field of the provision of food and beverages; agency services for the reservation of temporary accommodations and lodging facilities in the nature of hotels, motels and boarding houses; holiday camp services; restaurants, cafés, cafeterias, bar services, canteen services and cocktail lounge services installed with; audio and visual apparatus with sing along devices child-care services; day-nurseries, namely, crèches; providing temporary accommodations in the nature of tourist homes; providing bar services for wedding receptions; providing facilities for exhibitions ]
Classification Information
Current Trademark Owners
Party Type
30 - Original Registrant
Legal Entity Type
03 - Corporation
Trademark Owner History
Party Type
30 - Original Registrant
Legal Entity Type
03 - Corporation
Party Type
20 - Owner at Publication
Legal Entity Type
03 - Corporation
Party Type
10 - Original Applicant
Legal Entity Type
03 - Corporation
Correspondences
Name
Christine B. Redfield
Prior Registrations
| | |
| --- | --- |
| Relationship Type | Reel Number |
| Prior Registration | 3988064 |
| Prior Registration | 4145113 |
| Prior Registration | 4252003 |
International Registrations
International Registration Number
1153107
International Registration Date
2012-08-08
International Publication Date
2013-04-11
International Renewal Date
2022-08-08
Auto Protection Date
2014-10-04
International Status
001 - Request for extension of protection established
International Status Date
2013-04-04
Priority Claimed Date
2012-02-09
Trademark Events
| | |
| --- | --- |
| Event Date | Event Description |
| 2013-04-04 | SN ASSIGNED FOR SECT 66A APPL FROM IB |
| 2013-04-05 | NEW APPLICATION OFFICE SUPPLIED DATA ENTERED IN TRAM |
| 2013-04-05 | ASSIGNED TO EXAMINER |
| 2013-04-09 | APPLICATION FILING RECEIPT MAILED |
| 2013-04-12 | NON-FINAL ACTION WRITTEN |
| 2013-04-13 | NON-FINAL ACTION (IB REFUSAL) PREPARED FOR REVIEW |
| 2013-04-15 | REFUSAL PROCESSED BY MPU |
| 2013-04-15 | NON-FINAL ACTION MAILED - REFUSAL SENT TO IB |
| 2013-05-07 | REFUSAL PROCESSED BY IB |
| 2013-05-17 | NEW REPRESENTATIVE AT IB RECEIVED |
| 2013-10-14 | TEAS RESPONSE TO OFFICE ACTION RECEIVED |
| 2013-10-14 | CORRESPONDENCE RECEIVED IN LAW OFFICE |
| 2013-10-15 | TEAS/EMAIL CORRESPONDENCE ENTERED |
| 2013-10-23 | EXAMINERS AMENDMENT -WRITTEN |
| 2013-10-23 | EXAMINERS AMENDMENT E-MAILED |
| 2013-10-23 | NOTIFICATION OF EXAMINERS AMENDMENT E-MAILED |
| 2013-10-23 | EXAMINER'S AMENDMENT ENTERED |
| 2013-10-23 | APPROVED FOR PUB - PRINCIPAL REGISTER |
| 2013-11-07 | ASSIGNED TO LIE |
| 2013-11-15 | LAW OFFICE PUBLICATION REVIEW COMPLETED |
| 2013-12-04 | NOTIFICATION OF NOTICE OF PUBLICATION E-MAILED |
| 2013-12-04 | NOTICE OF START OF OPPOSITION PERIOD CREATED, TO BE SENT TO IB |
| 2013-12-04 | NOTIFICATION OF POSSIBLE OPPOSITION SENT TO IB |
| 2013-12-24 | PUBLISHED FOR OPPOSITION |
| 2013-12-24 | OFFICIAL GAZETTE PUBLICATION CONFIRMATION E-MAILED |
| 2013-12-24 | NOTIFICATION PROCESSED BY IB |
| 2014-03-11 | REGISTERED-PRINCIPAL REGISTER |
| 2014-04-02 | TEAS REVOKE/APP/CHANGE ADDR OF ATTY/DOM REP RECEIVED |
| 2014-04-02 | ATTORNEY/DOM.REP.REVOKED AND/OR APPOINTED |
| 2014-06-11 | FINAL DISPOSITION NOTICE CREATED, TO BE SENT TO IB |
| 2014-06-23 | FINAL DISPOSITION PROCESSED |
| 2014-06-23 | FINAL DISPOSITION NOTICE SENT TO IB |
| 2014-07-12 | FINAL DECISION TRANSACTION PROCESSED BY IB |
| 2015-05-18 | NOTICE OF SUIT |
| 2018-05-03 | CHANGE OF NAME/ADDRESS REC'D FROM IB |
| 2018-08-02 | NOTICE OF SUIT |
| 2018-08-16 | TEAS WITHDRAWAL OF ATTORNEY RECEIVED |
| 2018-08-16 | WITHDRAWAL OF ATTORNEY GRANTED |
| 2018-08-28 | TEAS REVOKE/APP/CHANGE ADDR OF ATTY/DOM REP RECEIVED |
| 2018-08-28 | ATTORNEY/DOM.REP.REVOKED AND/OR APPOINTED |
| 2019-03-11 | COURTESY REMINDER - SEC. 71 (6-YR) E-MAILED |
| 2020-03-11 | TEAS SECTION 15 RECEIVED |
| 2020-03-11 | TEAS SECTION 71 RECEIVED |
| 2020-04-27 | CASE ASSIGNED TO POST REGISTRATION PARALEGAL |
| 2020-05-12 | POST REGISTRATION ACTION MAILED - SEC.71 |
| 2020-06-03 | TEAS RESPONSE TO OFFICE ACTION-POST REG RECEIVED |
| 2020-06-11 | REGISTERED - PARTIAL SEC 71 ACCEPTED |
| 2020-06-11 | NOTICE OF ACCEPTANCE OF SEC. 71 - E-MAILED |
| 2021-02-11 | PARTIAL INVALIDATION OF REG EXT PROTECTION CREATED |
| 2021-02-17 | INVALIDATION PROCESSED |
| 2021-02-17 | PARTIAL INVALIDATION OF REG EXT PROTECTION SENT TO IB |
| 2021-03-27 | PARTIAL INVALIDATION PROCESSED BY THE IB |
| 2021-08-09 | TEAS CHANGE OF OWNER ADDRESS RECEIVED |
| 2021-08-09 | TEAS REVOKE/APP/CHANGE ADDR OF ATTY/DOM REP RECEIVED |
| 2021-08-09 | ATTORNEY/DOM.REP.REVOKED AND/OR APPOINTED |
| 2021-08-09 | TEAS CHANGE OF DOMESTIC REPRESENTATIVES ADDRESS |
| 2021-08-09 | TEAS CHANGE OF CORRESPONDENCE RECEIVED |
| 2021-08-09 | APPLICANT/CORRESPONDENCE CHANGES (NON-RESPONSIVE) ENTERED |
| 2021-11-13 | LIMITATION OF GOODS RECEIVED FROM IB |
| 2022-01-25 | LIMITATION FROM THE IB EXAMINED, NO ACTION IS NEEDED |