Image Trademark with Serial Number 79117384
Status: 602 - Abandoned-Failure To Respond Or Late Response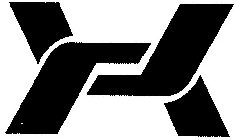 Status
602 - Abandoned-Failure To Respond Or Late Response
Mark Drawing
2000 - Illustration: Drawing or design without any word(s)/letter(s)/ number(s) Typeset
Design Searches
261313, 261321, 261325, 261712 - Two quadrilaterals. Quadrilaterals that are completely or partially shaded. Quadrilaterals with one or more curved sides. Chevrons and angles.
Law Office Assigned Location Code
L90
Employee Name
ROSSMAN, WILLIAM M
Statements
Indication of Colors claimed
Color is not claimed as a feature of the mark.
Goods and Services
Clothing; layettes (clothing); bathing suits; waterproof clothing; track shoes; shoes; hats; hosiery; soles for footwear; neckties
Classification Information
International Class
025
- Clothing, footwear, headgear. - Clothing, footwear, headgear.
Class Status Code
6 - Active
Class Status Date
2012-09-28
Correspondences
Name
QUANZHOU TIANYI; INTELLECTUAL PROPERTY A
Address
Please log in with your Justia account to see this address.
International Registrations
International Registration Number
1127899
International Registration Date
2012-07-18
International Publication Date
2012-10-04
International Renewal Date
2022-07-18
Auto Protection Date
2014-03-27
International Status
001 - Request for extension of protection established
International Status Date
2012-09-27
Trademark Events
| | |
| --- | --- |
| Event Date | Event Description |
| 2012-09-27 | SN ASSIGNED FOR SECT 66A APPL FROM IB |
| 2012-09-28 | NEW APPLICATION OFFICE SUPPLIED DATA ENTERED IN TRAM |
| 2012-10-02 | APPLICATION FILING RECEIPT MAILED |
| 2012-11-13 | ASSIGNED TO EXAMINER |
| 2012-11-19 | NON-FINAL ACTION WRITTEN |
| 2012-11-20 | NON-FINAL ACTION (IB REFUSAL) PREPARED FOR REVIEW |
| 2012-11-26 | REFUSAL PROCESSED BY MPU |
| 2012-11-26 | NON-FINAL ACTION MAILED - REFUSAL SENT TO IB |
| 2012-12-15 | REFUSAL PROCESSED BY IB |
| 2013-06-24 | ABANDONMENT - FAILURE TO RESPOND OR LATE RESPONSE |
| 2013-06-24 | ABANDONMENT NOTICE MAILED - FAILURE TO RESPOND |
| 2014-03-05 | NOTIFICATION OF POSSIBLE OPPOSITION CREATED, TO BE SENT TO IB |
| 2014-03-05 | NOTIFICATION OF POSSIBLE OPPOSITION SENT TO IB |
| 2014-03-20 | NOTIFICATION OF POSSIBLE OPPOSITION - PROCESSED BY IB |
| 2014-06-24 | FINAL DISPOSITION NOTICE CREATED, TO BE SENT TO IB |
| 2014-06-24 | FINAL DISPOSITION NOTICE SENT TO IB |
| 2014-07-12 | FINAL DECISION TRANSACTION PROCESSED BY IB |