KORCHMA TARAS BULBA ESTEBLISED IN 1999 - Trademark Details
Status: 706 - A Section 71 declaration has been accepted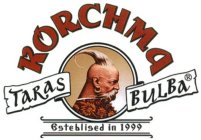 Registration Number
4486685
Word Mark
KORCHMA TARAS BULBA ESTEBLISED IN 1999
Status
706 - A Section 71 declaration has been accepted
Registration Number
4486685
Registration Date
2014-02-25
Mark Drawing
3000 - Illustration: Drawing or design which also includes word(s)/ letter(s)/number(s) Typeset
Design Searches
020104, 020137, 240907, 260117, 260121, 261701, 261705 - Religious figures, men wearing robes, shepherds, monks and priests. Heads, portraits or busts of men in profile. Banners. Two concentric circles. Circles that are totally or partially shaded. Straight line(s), band(s) or bar(s). Horizontal line(s), band(s) or bar(s).
Published for Opposition Date
2013-12-10
Law Office Assigned Location Code
M50
Employee Name
MCCAULEY, BRENDAN D
Statements
Indication of Colors claimed
The color(s) red, yellow, dark yellow, beige, black, white, orange, gray, brown and green is/are claimed as a feature of the mark.
Disclaimer with Predetermined Text
"KORCHMA" FOR INTERNATIONAL CLASS 43 AND "ESTABLISHED IN 1999"
Description of Mark
The mark consists of the stylized wording "KORCHMA" in red and black. The stylized black wording "TARAS" appears on a black and white banner to the left of the circle. The stylized black wording "BULBA" appears on a black and white banner to the right of the circle. Between the wording "TARAS" and "BULBA" is a black and white outlined circle with the head and shoulders of a man in the colors red, yellow, dark yellow, beige, black, white, orange, gray, brown and green on a beige circle background. Underneath the circle are four black lines with the black stylized phrase "Esteblised in 1999".
Goods and Services
[ Fountain pens; albums, namely, photo albums; coin collection albums, stamp collection albums; posters; forms, printed; note books; loose-leaf binders; pamphlets in the fields of catering and the restaurant business; booklets in the fields of catering and the restaurant business; paper sheets being stationery; writing paper; packing paper; paper; signboards of paper or cardboard; ] newspapers; printed publications, namely, catalogs, magazines and guides in the fields of catering and the restaurant business and almanacs; [ calendars; pencils; ] catalogs in the fields of catering and the restaurant business; [ teaching materials except apparatus, namely, printed educational materials in the fields of catering and the restaurant business; garbage bags of paper or of plastics; stickers being stationery; bottle envelopes of cardboard or paper; greeting cards; postcards; conical paper bags; folders for papers; paper mats for beer glasses; towels of paper; ] printed matter, namely, [ printed lessons books, almanacs, ] magazines, [ booklets, brochures ] in the fields of catering and the restaurant business [ ; penholders; face towels of paper; bottle wrappers of cardboard or paper; printed photographs ]
Goods and Services
[ Bouillon; ginger jam; fatty substances for the manufacture of edible fats, namely, edible oils, butter made from cow's milk, sweet butter, sour butter, ghee, vegetable oil, soyabean oil, olive oil, palm-oil, peanut oil, rapeseed oil, cocoa-butter; peas, preserved; mushrooms, preserved; game, not live; unflavored and unsweetened gelatins; meat jellies; ] jellies for food; fruit jellies; [ yolk of eggs; coconut fat; bone oil, edible; ] lard for food; [ suet for food; ] edible fats; [ charcuterie; raisins; caviar; sauerkraut; isinglass for food; black pudding; meat, tinned; vegetables, tinned; fish, tinned; fruits, tinned; bouillon concentrates; gherkins; prawns, not live; buttercream, namely, cream made from butter; meat and fish croquettes; silkworm chrysalis, for human consumption; spiny lobsters, not live; salmon; onions, preserved; margarine; piccalilli; marmalade; ] edible oils; [ peanut butter; chocolate nut butter; coconut butter; butter; shellfish, not live; almonds, ground; animal marrow for food; mussels, not live; [ milk; ] fish meal for human consumption; fruit pulp; meat; meat, preserved; vegetables, preserved; vegetables, dried; vegetables, cooked; potato fritters; olives, preserved; lobsters, not live; coconut, desiccated; nuts, prepared; tomato purée; liver pâté; pectin for culinary purposes; liver; ] pickles; [ jams; powdered eggs; milk products excluding ice cream, ice milk and frozen yogurt; foods prepared from fish, namely, fish burger patties and fish mousse; prepared entrees consisting primarily of salmon, trout, pike, perch, tuna, sturgeon, sea bass, cod and carp; curd; poultry, not live; pollen prepared as foodstuff; cranberry sauce being a compote; apple purée; crayfish, not live; ] fish, not live; fish, preserved; vegetable salads; [ fruit salads; bacon; sardines; pork; herrings; whipped cream; fat-containing mixtures for bread slices, namely, mixes primarily consisting of edible fats, which are used as ingredients in bread slices; tomato juice for cooking; vegetable juices for cooking; ] salted meats; [ sausages in batter; preparations for making bouillon; preparations for making soup; tripe; ] soups; vegetable soup preparations [ ; cheese; tofu; sea-cucumbers, not live; truffles, preserved; tuna fish; oysters, not live; rennet; processed dates; crystallized fruits; frozen fruits; fruit, preserved; fruit preserved in alcohol; fruit, stewed; potato flakes; hummus being chickpea paste; fruit peel; lentils, preserved; potato chips; fruit chips; weed extracts for food; meat extracts; snail eggs for human consumption; eggs]
Goods and Services
[ Aromatic preparations for food, namely, spices; flavorings, other than essential oils; star aniseed; cookies; pancakes; buns; bread rolls; vanillin, namely, vanilla substitute; vanilla flavoring; waffles; vermicelli being noodles; natural sweeteners; sausage binding materials, namely, food starch; binding agents for ice cream being edible ices; sea water for cooking; glucose for culinary purposes; ] mustard; [ thickening agents for cooking foodstuffs; artificial coffee; confectionery for decorating Christmas trees; cakes; peanut confectionery; almond confectionery; macaroni; pastries, namely, pasties; frozen yogurt in the nature of confectionery ices; cocoa; cocoa products, namely, cocoa mixes; capers; caramels being candy; gruel, with a milk base, for food; quiches; gluten for food; sweetmeats in the nature of candy; peppermint sweets; coffee; unroasted coffee; starch for food; crackers; groats for human food; corn, milled; corn, roasted; meat pies; turmeric for food; couscous being semolina; farinaceous foods, namely, farinaceous food pastes for human consumption; noodles; ice for refreshment; ice, natural or artificial; edible ices; candy for food; rice cakes; maltose for food; marzipan; ] honey; [ royal jelly for food purposes; ice cream; muesli; mint for confectionery; cocoa beverages with milk; coffee beverages with milk; coffee-based beverages; tea-based beverages; chocolate beverages with milk; chocolate-based beverages; cocoa-based beverages; infusions, not medicinal, namely, herbal infusions and tea infusions; crushed oats; husked oats; nutmegs; confectionery, namely, pastilles; molasses for food; pepper; biscuits; pies; pizzas; confectionery, namely, fondants; popcorn; powders for ice cream, namely, ice cream mixes in powder form; pralines; ] condiments, namely, [ ketchup and ] mayonnaise; [ meat tenderizers, for household purposes; allspice; puddings; cake powder, namely, cake mixes; ravioli; chewing gum; ] rice; spring rolls; [ sugar; aniseed for use as a flavoring in food and drinks; cake paste, namely, choux pastry, puff pastry, short pastry and biscuit dough; confectionery, namely, frozen confections, chocolate and candy; salt for preserving foodstuffs; cooking salt; celery salt; spaghetti; seasonings; preparations for stiffening whipped cream; rusks; breadcrumbs; sushi; sandwiches; tabbouleh; tacos; tapioca; almond paste; tortillas; vinegar; ] halvah; bread; unleavened bread [ ; cereal products in the nature of chips, namely, cereal based snack food chips ]
Goods and Services
[ Aperitifs, non-alcoholic; aerated water; cocktails, non-alcoholic; lemonades; soft drinks, namely, peanut milk; ] non-alcoholic beverages, namely, fruit juices and sodas, non-carbonated drinks, drinks in the grain commodity, fruit beverages, [ milk drinks, ] vegetable beverages, berry drinks, coffee drinks, tea drinks, fruit-drinks, kvass [, lemonades; isotonic beverages; whey beverages ] ; non-alcoholic fruit juice beverages; [ beverage, namely, milk of almonds; fruit nectars, non-alcoholic; orgeat; beer; powders for effervescing beverages; Soft drink, namely, sarsaparilla; syrups for making lemonade; syrups for beverages; ] tomato juice beverages; [ cider, non-alcoholic; ] vegetable juice beverages; fruit juices [ ; preparations for making aerated water; preparations for making liqueurs, namely, non-alcoholic preparations for making mineral water used to make liqueurs; preparations for making beverages, namely, fruit beverages, compotes, fruit-drinks, berry drinks and kvass; must; grape must, unfermented; beer wort; malt wort; pastilles for effervescing beverages; non-alcoholic fruit extracts used in the preparation of beverages; extracts of hops for making beer; essences for making non-alcoholic beverages ]
Goods and Services
[ Aperitifs; brandy; ] wine; [ piquette; whisky; ] vodka; [ gin; ] digesters, namely, liqueurs and spirits; prepared alcoholic cocktails; liqueurs; alcoholic beverages, except beer [ ; alcoholic beverages containing fruit; beverages, namely, spirits; distilled beverages, namely, distilled spirits; hydromel being mead; peppermint liqueurs; alcoholic bitters; rum; sake; hard cider; rice alcohol; alcoholic extracts; fruit extracts, alcoholic; alcoholic essences ]
Goods and Services
[ Rental of meeting rooms; tourist homes; hotel reservations for others; boarding house bookings; temporary accommodation reservations, namely, making temporary accommodation reservations for others; hotels; retirement homes; snack-bars; cafés; cafeterias; motels; boarding houses; boarding for animals; rental of chairs, tables, table linen, and glassware; rental of tents; ] restaurants; [ self-service restaurants; canteens; lodging, namely, holiday camp services; ] bar services; [ providing campground facilities; ] food and drink catering
Pseudo Mark
ESTEBLISED IN 1999 ESTABLISHED IN 1999
Translation of Words in Mark
The English translation of "KORCHMA" in the mark is "inn" or "tavern".
Classification Information
Current Trademark Owners
Party Type
30 - Original Registrant
Legal Entity Type
99 - Other (Sole proprietorship).
Trademark Owner History
Party Type
30 - Original Registrant
Legal Entity Type
99 - Other (Sole proprietorship).
Party Type
20 - Owner at Publication
Legal Entity Type
99 - Other (Sole proprietorship).
Party Type
10 - Original Applicant
Legal Entity Type
99 - Other (Sole proprietorship).
International Registrations
International Registration Number
1125621
International Registration Date
2012-04-13
International Publication Date
2012-09-13
International Renewal Date
2022-04-13
Auto Protection Date
2014-03-06
International Status
001 - Request for extension of protection established
International Status Date
2012-09-07
Trademark Events
| | |
| --- | --- |
| Event Date | Event Description |
| 2012-09-07 | SN ASSIGNED FOR SECT 66A APPL FROM IB |
| 2012-09-11 | NEW APPLICATION OFFICE SUPPLIED DATA ENTERED IN TRAM |
| 2012-09-11 | ASSIGNED TO EXAMINER |
| 2012-09-13 | NON-FINAL ACTION WRITTEN |
| 2012-09-14 | NON-FINAL ACTION (IB REFUSAL) PREPARED FOR REVIEW |
| 2012-09-14 | REFUSAL PROCESSED BY MPU |
| 2012-09-14 | NON-FINAL ACTION MAILED - REFUSAL SENT TO IB |
| 2012-09-15 | APPLICATION FILING RECEIPT MAILED |
| 2012-10-08 | REFUSAL PROCESSED BY IB |
| 2013-03-12 | TEAS RESPONSE TO OFFICE ACTION RECEIVED |
| 2013-03-13 | ASSIGNED TO LIE |
| 2013-03-12 | TEAS REVOKE/APP/CHANGE ADDR OF ATTY/DOM REP RECEIVED |
| 2013-03-12 | ATTORNEY/DOM.REP.REVOKED AND/OR APPOINTED |
| 2013-03-14 | CORRESPONDENCE RECEIVED IN LAW OFFICE |
| 2013-03-14 | TEAS/EMAIL CORRESPONDENCE ENTERED |
| 2013-03-28 | EXAMINERS AMENDMENT -WRITTEN |
| 2013-03-28 | EXAMINERS AMENDMENT E-MAILED |
| 2013-03-28 | NOTIFICATION OF EXAMINERS AMENDMENT E-MAILED |
| 2013-03-28 | EXAMINER'S AMENDMENT ENTERED |
| 2013-03-29 | FINAL REFUSAL WRITTEN |
| 2013-03-29 | FINAL REFUSAL E-MAILED |
| 2013-03-29 | NOTIFICATION OF FINAL REFUSAL EMAILED |
| 2013-10-25 | EXAMINERS AMENDMENT -WRITTEN |
| 2013-10-25 | EXAMINERS AMENDMENT E-MAILED |
| 2013-10-25 | NOTIFICATION OF EXAMINERS AMENDMENT E-MAILED |
| 2013-10-25 | EXAMINER'S AMENDMENT ENTERED |
| 2013-10-25 | APPROVED FOR PUB - PRINCIPAL REGISTER |
| 2013-10-25 | PREVIOUS ALLOWANCE COUNT WITHDRAWN |
| 2013-10-25 | APPROVED FOR PUB - PRINCIPAL REGISTER |
| 2013-10-25 | PREVIOUS ALLOWANCE COUNT WITHDRAWN |
| 2013-10-29 | TEAS PETITION TO DIRECTOR RECEIVED |
| 2013-11-05 | ASSIGNED TO PETITION STAFF |
| 2013-11-05 | PETITION GRANTED - RESPONSE RECEIVED |
| 2013-11-05 | CORRESPONDENCE RECEIVED IN LAW OFFICE |
| 2013-11-05 | TEAS/EMAIL CORRESPONDENCE ENTERED |
| 2013-11-05 | APPROVED FOR PUB - PRINCIPAL REGISTER |
| 2013-11-05 | NOTICE OF REVIVAL - E-MAILED |
| 2013-11-06 | LAW OFFICE PUBLICATION REVIEW COMPLETED |
| 2013-11-20 | NOTIFICATION OF NOTICE OF PUBLICATION E-MAILED |
| 2013-11-20 | NOTICE OF START OF OPPOSITION PERIOD CREATED, TO BE SENT TO IB |
| 2013-11-20 | NOTIFICATION OF POSSIBLE OPPOSITION SENT TO IB |
| 2013-12-09 | NOTIFICATION PROCESSED BY IB |
| 2013-12-10 | PUBLISHED FOR OPPOSITION |
| 2013-12-10 | OFFICIAL GAZETTE PUBLICATION CONFIRMATION E-MAILED |
| 2014-02-12 | NOTIFICATION OF POSSIBLE OPPOSITION CREATED, TO BE SENT TO IB |
| 2014-02-12 | NOTIFICATION OF POSSIBLE OPPOSITION SENT TO IB |
| 2014-02-25 | REGISTERED-PRINCIPAL REGISTER |
| 2014-02-28 | NOTIFICATION OF POSSIBLE OPPOSITION - PROCESSED BY IB |
| 2014-05-25 | FINAL DISPOSITION NOTICE CREATED, TO BE SENT TO IB |
| 2014-06-09 | FINAL DISPOSITION PROCESSED |
| 2014-06-11 | FINAL DISPOSITION NOTICE SENT TO IB |
| 2014-06-27 | FINAL DECISION TRANSACTION PROCESSED BY IB |
| 2019-02-25 | COURTESY REMINDER - SEC. 71 (6-YR) E-MAILED |
| 2019-06-27 | TEAS SECTION 71 RECEIVED |
| 2019-06-27 | TEAS CHANGE OF CORRESPONDENCE RECEIVED |
| 2019-07-21 | CASE ASSIGNED TO POST REGISTRATION PARALEGAL |
| 2019-07-22 | POST REGISTRATION ACTION MAILED - SEC.71 |
| 2020-08-20 | TEAS SECTION 71 RECEIVED |
| 2020-08-26 | POST REGISTRATION ACTION MAILED - SEC.71 |
| 2020-08-31 | TEAS RESPONSE TO OFFICE ACTION-POST REG RECEIVED |
| 2020-09-16 | POST REGISTRATION ACTION MAILED - SEC.71 |
| 2020-12-15 | TEAS RESPONSE TO OFFICE ACTION-POST REG RECEIVED |
| 2021-01-13 | REGISTERED-SEC.71 ACCEPTED |
| 2021-01-13 | NOTICE OF ACCEPTANCE OF SEC. 71 - E-MAILED |
| 2021-09-13 | PARTIAL INVALIDATION OF REG EXT PROTECTION CREATED |
| 2021-09-29 | INVALIDATION PROCESSED |
| 2021-09-29 | PARTIAL INVALIDATION OF REG EXT PROTECTION SENT TO IB |