B K - Trademark Details
Status: 700 - Registered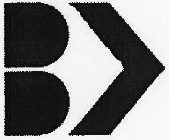 Registration Number
5613973
Registration Number
5613973
Registration Date
2018-11-27
Mark Drawing
3000 - Illustration: Drawing or design which also includes word(s)/ letter(s)/number(s) Typeset
Design Searches
261113, 261121, 261125, 261712, 270301 - Two rectangles. Rectangles that are completely or partially shaded. Rectangles with one or more curved sides. Chevrons and angles. Geometric figures forming letters or numerals, including punctuation.
Published for Opposition Date
2013-05-21
Law Office Assigned Location Code
M10
Employee Name
ELLINGER FATHY, JESSIC
Statements
Indication of Colors claimed
Color is not claimed as a feature of the mark.
Description of Mark
The mark consists of a stylized "B K" design.
Goods and Services
Vehicle parts, namely, prefabricated shaped parts in the nature of automotive exterior and interior plastic extruded decorative and protective trim, automotive interior paneling and trim, consoles and trays for vehicle interiors, namely, dashboards, door interior paneling and ceiling linings; upholstery for vehicles
Goods and Services
Plastic sheets for automotive use, plastic sheets for use in exterior and interior decorative and protective trim for vehicles; plastic films for sealing and insulating, plastic material in extruded form for use in production, plastic materials in the form of sheet, rods and tubes; semi-processed plastics
Goods and Services
Leather and imitation leather
Goods and Services
Textile fabrics for automotive and vehicular use; non-woven textile fabrics; textile substitutes made from synthetic material; fabric of imitation animal skins; upholstery fabrics; fabrics for textile use; non-woven fabric and felts; semi-synthetic fiber fabrics
Goods and Services
Carpets, rugs, floor mats for vehicles, linoleum, floor coverings; non-textile wallpaper
Pseudo Mark
BENECKE-KALIKO
Pseudo Mark
BENECKE-KALIKO
Classification Information
Current Trademark Owners
Party Type
30 - Original Registrant
Legal Entity Type
09 - Joint Stock Company
Trademark Owner History
Party Type
30 - Original Registrant
Legal Entity Type
09 - Joint Stock Company
Party Type
20 - Owner at Publication
Legal Entity Type
09 - Joint Stock Company
Party Type
10 - Original Applicant
Legal Entity Type
09 - Joint Stock Company
Prior Registrations
| | |
| --- | --- |
| Relationship Type | Reel Number |
| Prior Registration | 1994600 |
International Registrations
International Registration Number
1125492
International Registration Date
2012-05-30
International Publication Date
2012-09-06
International Renewal Date
2022-05-30
Auto Protection Date
2014-02-28
International Status
001 - Request for extension of protection established
International Status Date
2012-08-30
Trademark Events
| | |
| --- | --- |
| Event Date | Event Description |
| 2012-08-30 | SN ASSIGNED FOR SECT 66A APPL FROM IB |
| 2012-09-04 | NEW APPLICATION OFFICE SUPPLIED DATA ENTERED IN TRAM |
| 2012-09-08 | APPLICATION FILING RECEIPT MAILED |
| 2012-09-18 | ASSIGNED TO EXAMINER |
| 2012-09-18 | NON-FINAL ACTION WRITTEN |
| 2012-09-19 | NON-FINAL ACTION (IB REFUSAL) PREPARED FOR REVIEW |
| 2012-09-19 | REFUSAL PROCESSED BY MPU |
| 2012-09-19 | NON-FINAL ACTION MAILED - REFUSAL SENT TO IB |
| 2012-10-08 | REFUSAL PROCESSED BY IB |
| 2013-02-01 | TEAS REVOKE/APP/CHANGE ADDR OF ATTY/DOM REP RECEIVED |
| 2013-02-01 | ATTORNEY/DOM.REP.REVOKED AND/OR APPOINTED |
| 2013-03-05 | TEAS RESPONSE TO OFFICE ACTION RECEIVED |
| 2013-03-05 | CORRESPONDENCE RECEIVED IN LAW OFFICE |
| 2013-03-05 | TEAS/EMAIL CORRESPONDENCE ENTERED |
| 2013-03-26 | APPROVED FOR PUB - PRINCIPAL REGISTER |
| 2013-04-17 | ASSIGNED TO LIE |
| 2013-04-17 | LAW OFFICE PUBLICATION REVIEW COMPLETED |
| 2013-05-01 | NOTIFICATION OF NOTICE OF PUBLICATION E-MAILED |
| 2013-05-01 | NOTICE OF START OF OPPOSITION PERIOD CREATED, TO BE SENT TO IB |
| 2013-05-01 | NOTIFICATION OF POSSIBLE OPPOSITION SENT TO IB |
| 2013-05-21 | PUBLISHED FOR OPPOSITION |
| 2013-05-21 | OFFICIAL GAZETTE PUBLICATION CONFIRMATION E-MAILED |
| 2013-06-20 | EXTENSION OF TIME TO OPPOSE RECEIVED |
| 2013-07-21 | NOTIFICATION PROCESSED BY IB |
| 2013-11-19 | OPPOSITION NOTICE (IB REFUSAL) CREATED |
| 2013-11-19 | OPPOSITION NOTICE (IB REFUSAL) SENT TO IB |
| 2013-11-21 | OPPOSITION INSTITUTED NO. 999999 |
| 2013-12-24 | REFUSAL PROCESSED BY IB |
| 2014-11-07 | TEAS CHANGE OF CORRESPONDENCE RECEIVED |
| 2016-08-25 | TEAS CHANGE OF CORRESPONDENCE RECEIVED |
| 2018-10-19 | OPPOSITION DISMISSED NO. 999999 |
| 2018-10-19 | OPPOSITION TERMINATED NO. 999999 |
| 2018-10-19 | TTAB RELEASE CASE TO TRADEMARKS |
| 2018-11-27 | REGISTERED-PRINCIPAL REGISTER |
| 2019-02-28 | FINAL DISPOSITION NOTICE CREATED, TO BE SENT TO IB |
| 2019-03-12 | FINAL DISPOSITION PROCESSED |
| 2019-03-12 | FINAL DISPOSITION NOTICE SENT TO IB |
| 2019-03-29 | FINAL DECISION TRANSACTION PROCESSED BY IB |