Image Trademark with Serial Number 79108024
Status: 709 - Registration cancelled because registrant did not file an acceptable declaration under Section 71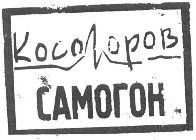 Registration Number
4266248
Status
709 - Registration cancelled because registrant did not file an acceptable declaration under Section 71
Registration Number
4266248
Registration Date
2013-01-01
Mark Drawing
2000 - Illustration: Drawing or design without any word(s)/letter(s)/ number(s) Typeset
Design Searches
261102, 280105, 280125 - Plain single line rectangles. Inscriptions in Greek characters, including the following: Α α Β β Γ γ Δ δ Ε ε Ζ ζ Η η Θ θ Ι ι Κ κ Λ λ Μ μ Ν ν Ξ ξ Ο ο Π π Ρ ρ ς Σ σ Τ τ Υ υ Φ φ Χ χ Ψ ψ Ω ω. Inscriptions in other non-Latin characters, including Cyrillic (Russian) or hieroglyphic characters.
Published for Opposition Date
2012-10-16
Law Office Assigned Location Code
M40
Employee Name
KHAN, AHSEN M
Statements
Indication of Colors claimed
Color is not claimed as a feature of the mark.
Description of Mark
The mark consists of the words "KOSOGOROV SAMOGON" in Cyrillic characters. The word "KOSOGOROV" is underlined and the entire mark is encased in a square border.
Goods and Services
Distilled beverages, namely, home-distilled vodka
Transliteration Statement
The transliteration of the non-Latin characters in the mark is "KOSOGOROV SAMOGON".
Translation of Words in Mark
The English translation of "KOSOGOROV SAMOGON" in the mark is "SAMOGON OF THE MOUNTAIN'S SLOPE".
Classification Information
International Class
033
- Alcoholic beverages (except beers). - Alcoholic beverages (except beers).
Class Status Code
F - Section 71 - Cancelled
Class Status Date
2019-08-02
Correspondences
Address
Please log in with your Justia account to see this address.
International Registrations
International Registration Number
1103920
International Registration Date
2011-11-28
International Publication Date
2012-02-02
International Renewal Date
2021-11-28
Auto Protection Date
2013-07-26
International Status
001 - Request for extension of protection established
International Status Date
2012-01-26
Trademark Events
| | |
| --- | --- |
| Event Date | Event Description |
| 2012-01-26 | SN ASSIGNED FOR SECT 66A APPL FROM IB |
| 2012-01-27 | NEW APPLICATION OFFICE SUPPLIED DATA ENTERED IN TRAM |
| 2012-01-31 | APPLICATION FILING RECEIPT MAILED |
| 2012-03-12 | ASSIGNED TO EXAMINER |
| 2012-03-20 | NON-FINAL ACTION WRITTEN |
| 2012-03-21 | NON-FINAL ACTION (IB REFUSAL) PREPARED FOR REVIEW |
| 2012-03-21 | REFUSAL PROCESSED BY MPU |
| 2012-03-21 | NON-FINAL ACTION MAILED - REFUSAL SENT TO IB |
| 2012-04-13 | REFUSAL PROCESSED BY IB |
| 2012-08-28 | TEAS CHANGE OF CORRESPONDENCE RECEIVED |
| 2012-08-28 | TEAS RESPONSE TO OFFICE ACTION RECEIVED |
| 2012-08-28 | CORRESPONDENCE RECEIVED IN LAW OFFICE |
| 2012-08-28 | TEAS/EMAIL CORRESPONDENCE ENTERED |
| 2012-09-04 | ASSIGNED TO EXAMINER |
| 2012-09-04 | APPROVED FOR PUB - PRINCIPAL REGISTER |
| 2012-09-13 | ASSIGNED TO LIE |
| 2012-09-13 | LAW OFFICE PUBLICATION REVIEW COMPLETED |
| 2012-09-26 | NOTICE OF PUBLICATION |
| 2012-09-26 | NOTICE OF START OF OPPOSITION PERIOD CREATED, TO BE SENT TO IB |
| 2012-09-26 | NOTIFICATION OF POSSIBLE OPPOSITION SENT TO IB |
| 2012-10-13 | CHANGE OF NAME/ADDRESS REC'D FROM IB |
| 2012-10-16 | PUBLISHED FOR OPPOSITION |
| 2012-10-25 | NOTIFICATION PROCESSED BY IB |
| 2013-01-01 | REGISTERED-PRINCIPAL REGISTER |
| 2013-04-01 | FINAL DISPOSITION NOTICE CREATED, TO BE SENT TO IB |
| 2013-04-08 | FINAL DISPOSITION PROCESSED |
| 2013-04-08 | FINAL DISPOSITION NOTICE SENT TO IB |
| 2013-04-29 | FINAL DECISION TRANSACTION PROCESSED BY IB |
| 2019-08-02 | CANCELLED SECTION 71 |
| 2020-04-02 | TOTAL INVALIDATION OF REG EXT PROTECTION CREATED |
| 2020-05-31 | INVALIDATION PROCESSED |
| 2020-06-01 | TOTAL INVALIDATION OF REG EXT PROTECTION SENT TO IB |